Turns out design has an astronomical impact on business. But what are the upsides and downsides to that for us as UX/UI and product designers? Well, we've got the skills that they want and the numbers don't lie. But we have our work cut out for us, not just in executing on our skills but on the sometimes even harder job of convincing stakeholders just how important those skills are to their businesses.
Invision recently released their survey of thousands of companies where they explore the relationship between design practices and business performance.
Simply put, what they found is that the businesses that are dominating their industries are the ones that put their focus, attention and resources into design.
What does that mean for UI/UX and product designers?
To understand that let's take a look at the survey:
The Invision survey comprised:
2,200 Participants - the widest-ranging survey of it's kind
24 Industries (Gov, Non-Profit, Agencies, Enterprises)
77 Countries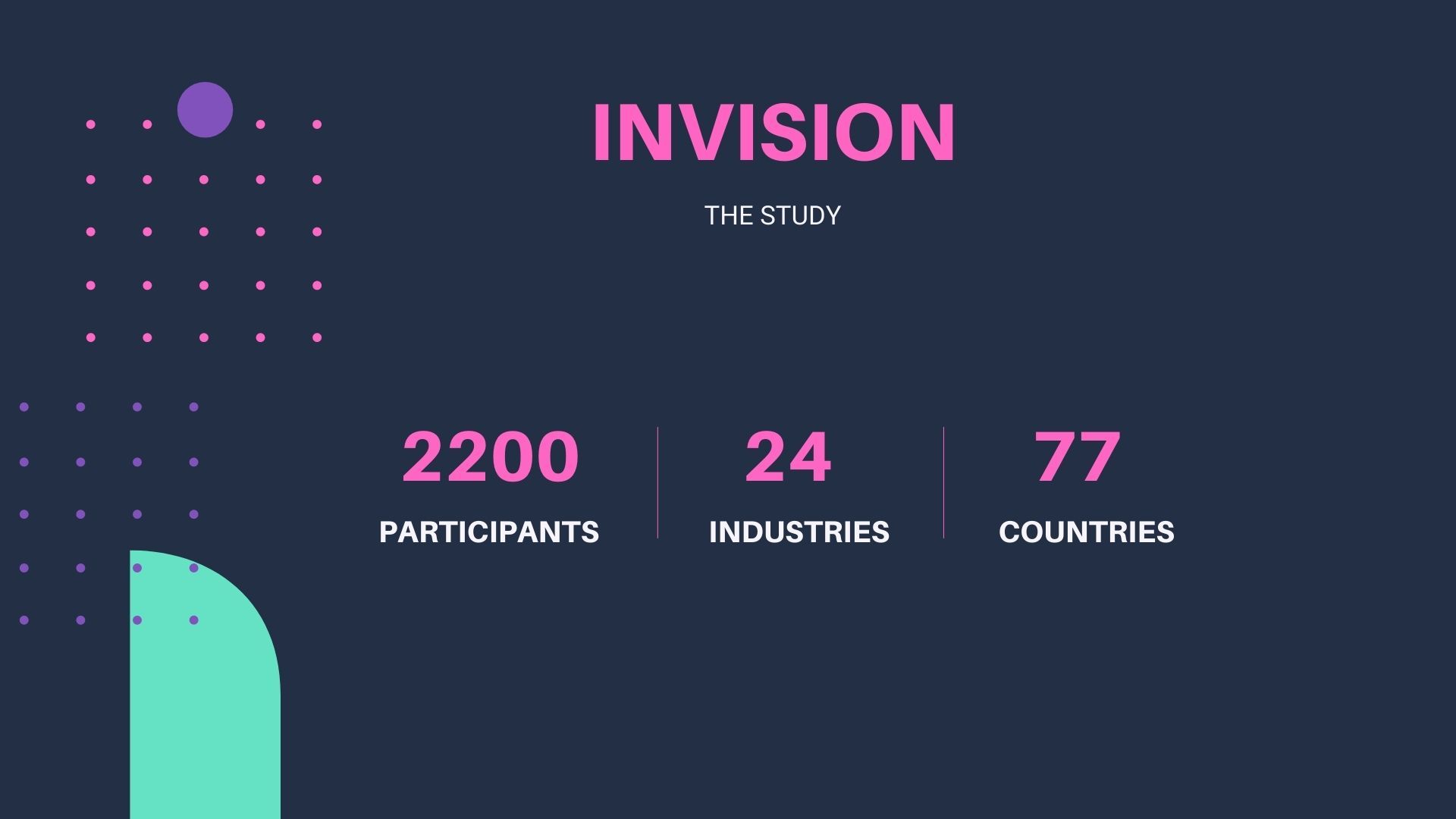 This is no small survey and it was done with the utmost analytical rigor.
To talk about the business impact of design we have to talk about
Design Maturity
What is design maturity?
Design Maturity describes the level at which design thinking and design considerations and problem-solving are baked into the business. It's about how well the principles of good design and usability and inclusiveness are acknowledged and integrated into the mindsets of the senior team, the product development cycle and into the product roadmap.
Organizations that embrace and integrate design practices report the most positive business outcomes when it comes to product, position, profit, and more.
So how do you know how mature a company is?
Before I get into that, I want to talk about the kinds of things that more design mature companies are seeing positively impacted.
Product Quality
Usability of a product
Overall customer satisfaction
Long-term engagement
Operational Efficiency
Employee productivity
Time to market
Business Profitability
Revenue Conversions
Funnel metrics
Cost savings
Market Position
Brand equity
Entry into new markets
Design patents
Valuation/Share price
and it's not only concrete business benefits
Design is reshaping product development and corporate portfolios at nearly 70% of companies.
But as you've probably experienced if you have been working in the product design industry or even applying for UI/UX roles, is that not all companies understand the value of UX especially companies at the lower levels of holistic integration and design maturity.
But for a company to see these benefits adoption is crucial. This includes involvement from the key stakeholders and how design is considered at every stage of product decision-making.
How can we as designers communicate the value of design to companies that are not very mature?
Well, there are two parts to that answer:
First, as a designer, it's important to first understand what level of maturity the company is at in first place, in terms of their comprehension of the role of design in their business.
Second, you need to understand what you can expect and do at each level as a UI/UX or Product Designer to adapt to help contribute to design maturity.
What are the levels of design maturity?
Invision identifies design maturity in 5 levels:
With Level 1 being least mature - to Level 5 bring the most mature
Level 1 - Producers: For them "Design just makes things look pretty" - These are companies that really only look at design as the finishing coat of paint that they throw after the house is built, if they have the time and resources to do so.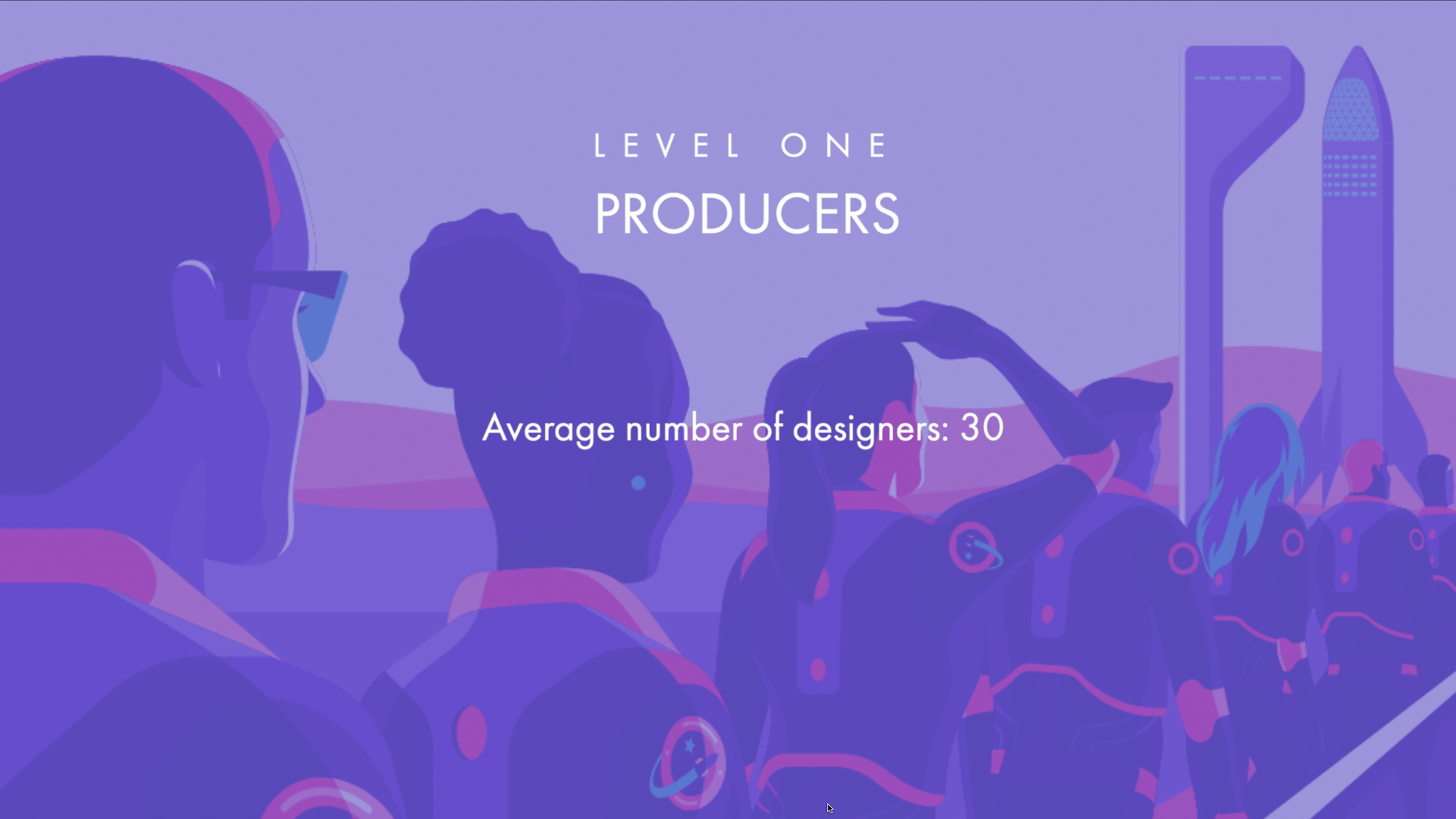 At this stage what you can do as a designer is to help stakeholders and colleagues see that design is not just an aesthetic gloss, show them how thoughtful consideration of visual hierarchy and typography can make their jobs so much easier, show examples and numbers of how something as simple as showing the tax and shipping on an early checkout page can increase customer conversions and let them know why taking this into consideration, in the beginning, is really what your job as a designer is all about. If they refuse to see the value then you have the choice to either fill the role of a visual designer and tend to the facade while slowly planting UX seeds or move on to a company that is at another level.
Level 2 - Connectors: Companies at this stage are more familiar with design terminology and deliverables like user research, user stories and usability testing.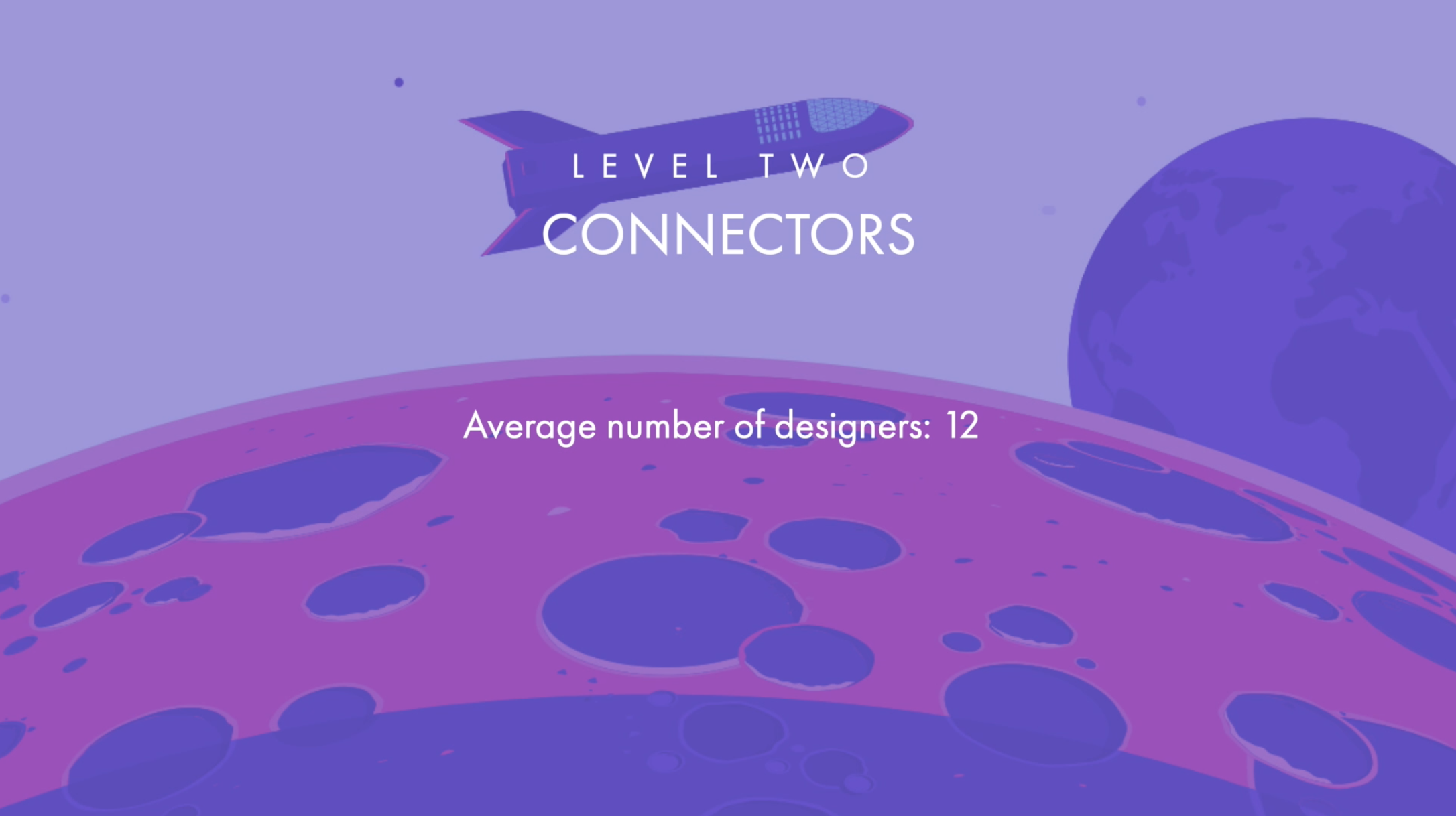 This is a great time to help this company level up by talking about Design Systems, Atomic design principles and increasing collaboration efficiency. It's a chance for you to suggest joint working sessions with cross-disciplinary teams. It's definitely a good time to to talk more about empathy for users and customers and how this ties into the design thinking process. This is also where designers can start to introduce more systems thinking to enhance processes.
Level 3 - Architects: Companies at this stage are really starting to scale their design operations and functions. They have moved beyond the basics of preparatory design and have more shared ownership and accountability. Design is becoming part of the ecosystem.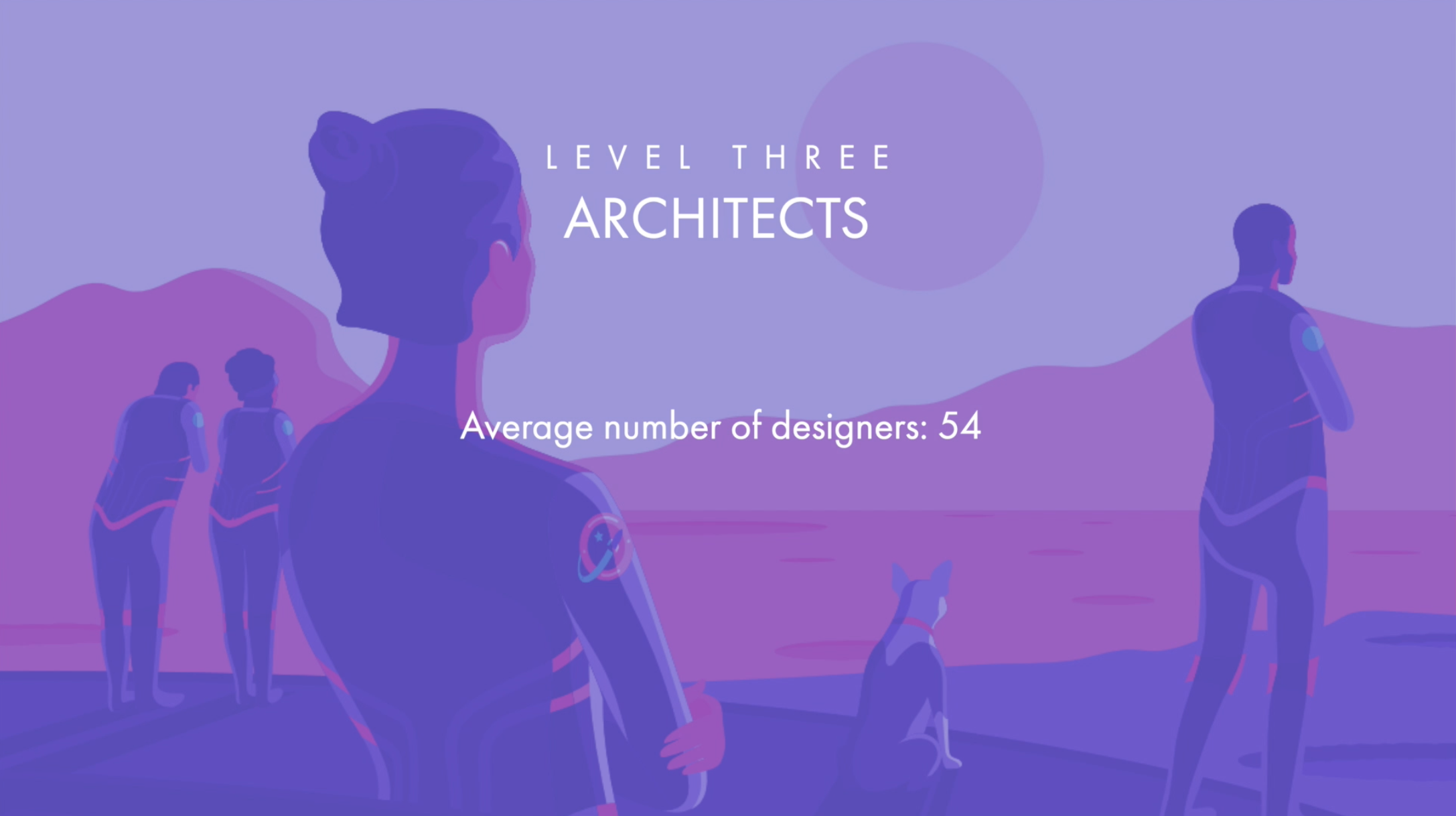 But there is an opportunity here to pressure test these systems and try new ones to see what is really working and what's not. Designers here can implement design systems, bring business thinking and product strategy into the conversation, suggest daily stand-ups, write documentation and present design briefs. This is the time for designers to start pushing experimenting and creating mechanisms that can test and measure output and outcome more effectively.
Level 4 - Scientists: Organizations at this level are masters of data-driven design. They have very sophisticated practices and systems in place and are constantly measuring, adjusting, optimizing and innovating.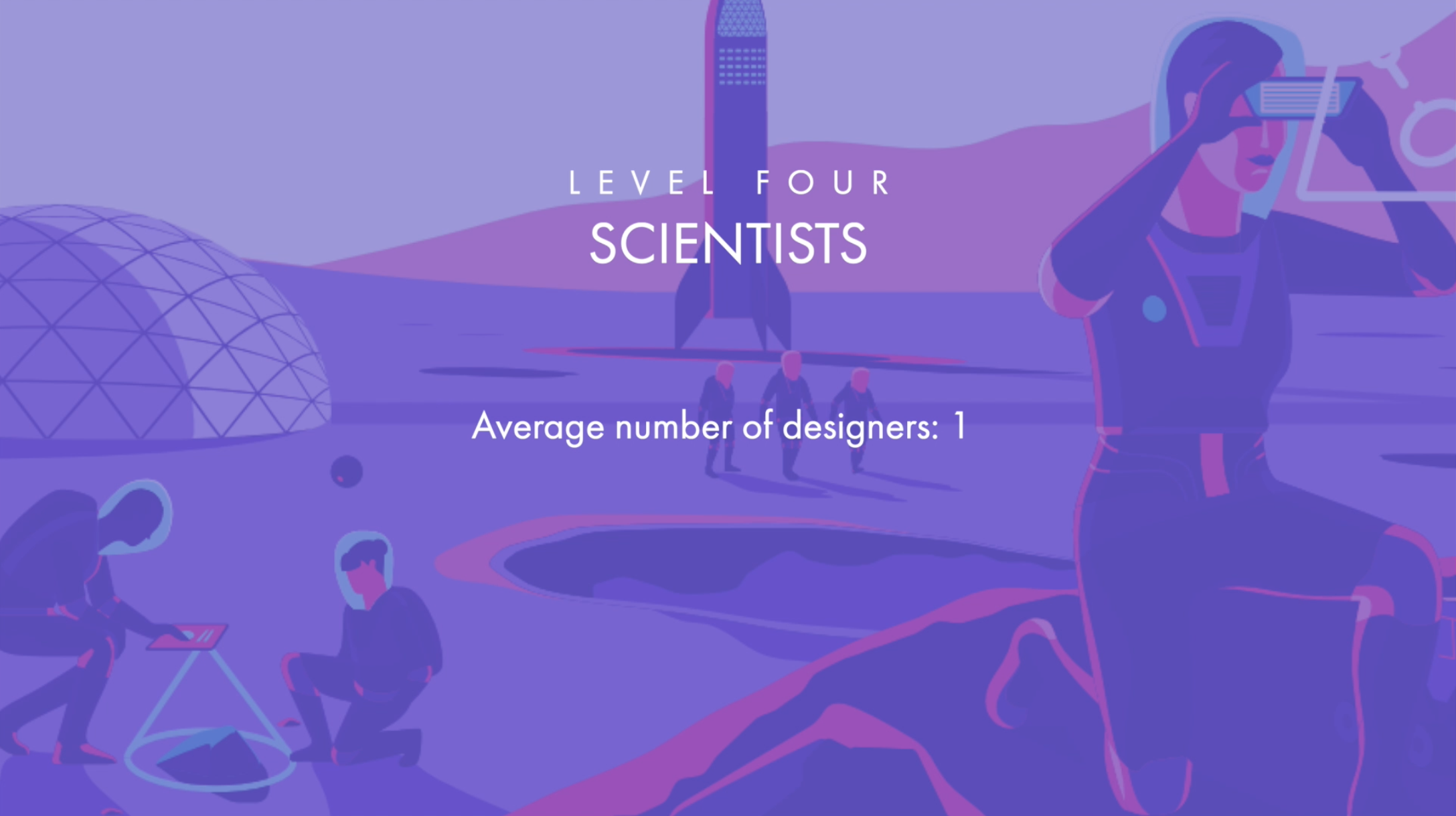 Designers here have the opportunity to really pursue what's important to design and business with much more authority, autonomy and responsibility. Designers here are doing much more testing and evaluating the direct ROI of design. This is the space for designers to push processes, collaboration and strategies to the next level.
Level 5 - Visionaries: At the top echelon of design maturity, organizations are a well-oiled design machine. Every system and strategy is intentionally designed and optimally running at the micro as well as macro level. These companies are really pushing the boundaries of design and shaping what's to come.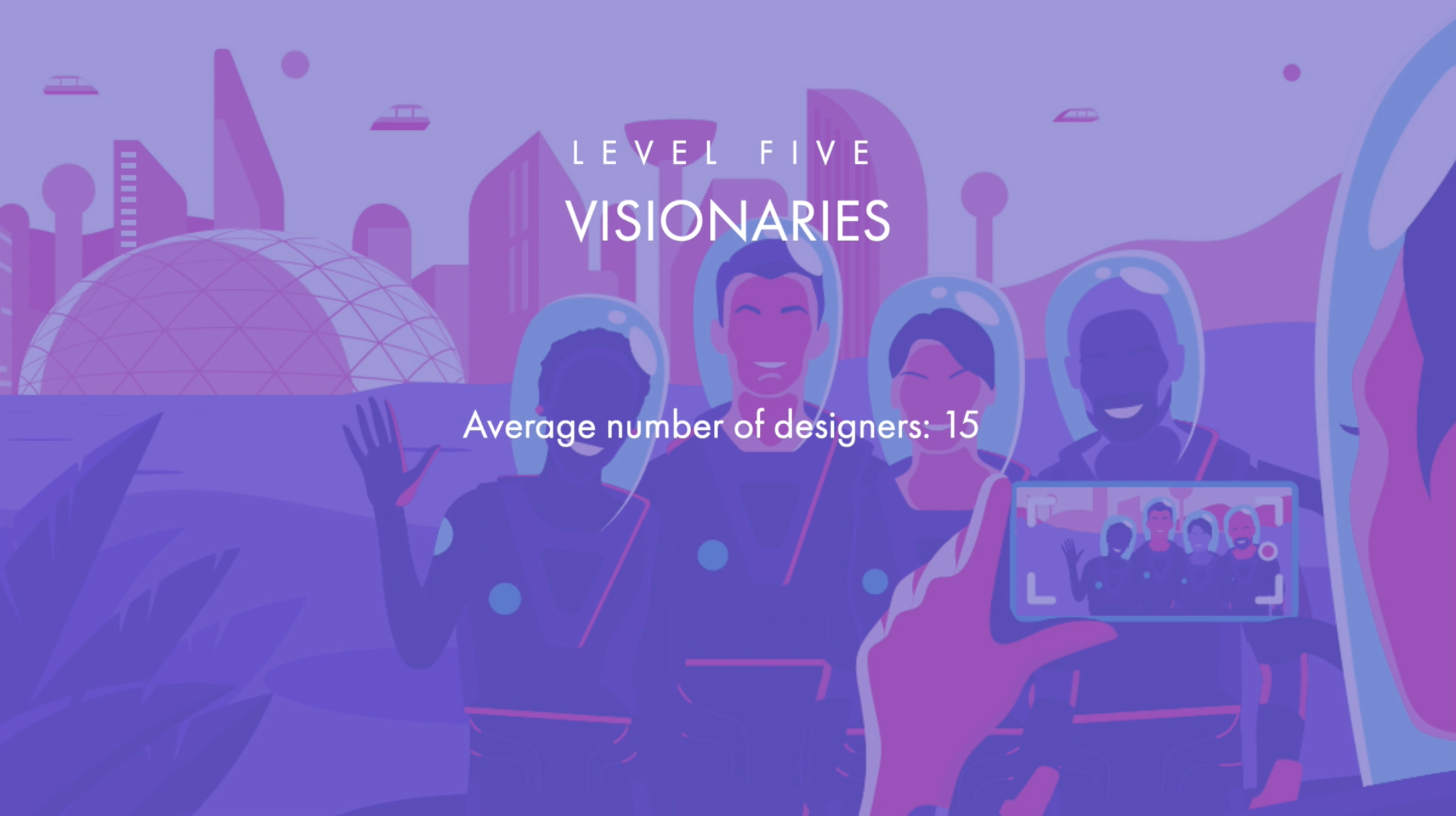 Designers at these companies become soothsayers paving the way for new trends (companies like Apple, Google and Facebook) and leading the way for others to follow. They bring unique market insights through data and are experiments at scale. But that also comes with huge pressure and responsibilities for designers.
There are other models of design maturity including the foundational framework by The Nielsen Norman Group if you're interested in learning more about the stages of corporate design maturity and the key components they are comprised of.
So looking at this from a birds-eye view you can see that there are so many different ways to forge a path for yourself as UX/UI designer and to put yourself in a position to help these companies mature. By understanding where they're at, you can push them to grow or push yourself to be challenged at a company that expects more from its designers.
The decision is up to you.
📚 If you'd like help navigating the world of digital product design and leveling up your design skills to land jobs at design mature companies, come check out our
Product (UX/UI) Design Course