Ever wanted to be a fly on the wall during some of the most interesting discussions and conversations about UX, UI and Product Design?
One of my favorite ways to consume design content and stay up-to-date about what's happening in the world of product design and UX is by listening to design podcasts. They remind me of tuning into a good radio program and listening in to the thoughts and conversations of great minds in design. Apple podcasts and Anchor.FM are two great places to search for design podcasts and here are some of my favorites and why you should subscribe.
The Nielsen Norman Group (NNg) UX Podcast is a podcast on user experience research, design, strategy, and professions, hosted by Senior User Experience Specialist Therese Fessenden. Each month she interviews industry experts, covering common questions, hot takes on pressing UX topics, and tips for building truly great user experiences. Therese does an amazing job of unpacking interesting topics related to the current and future innovations happening in the UX and Product Design space and asking us to question the 'why's' behind the work we are doing as designers.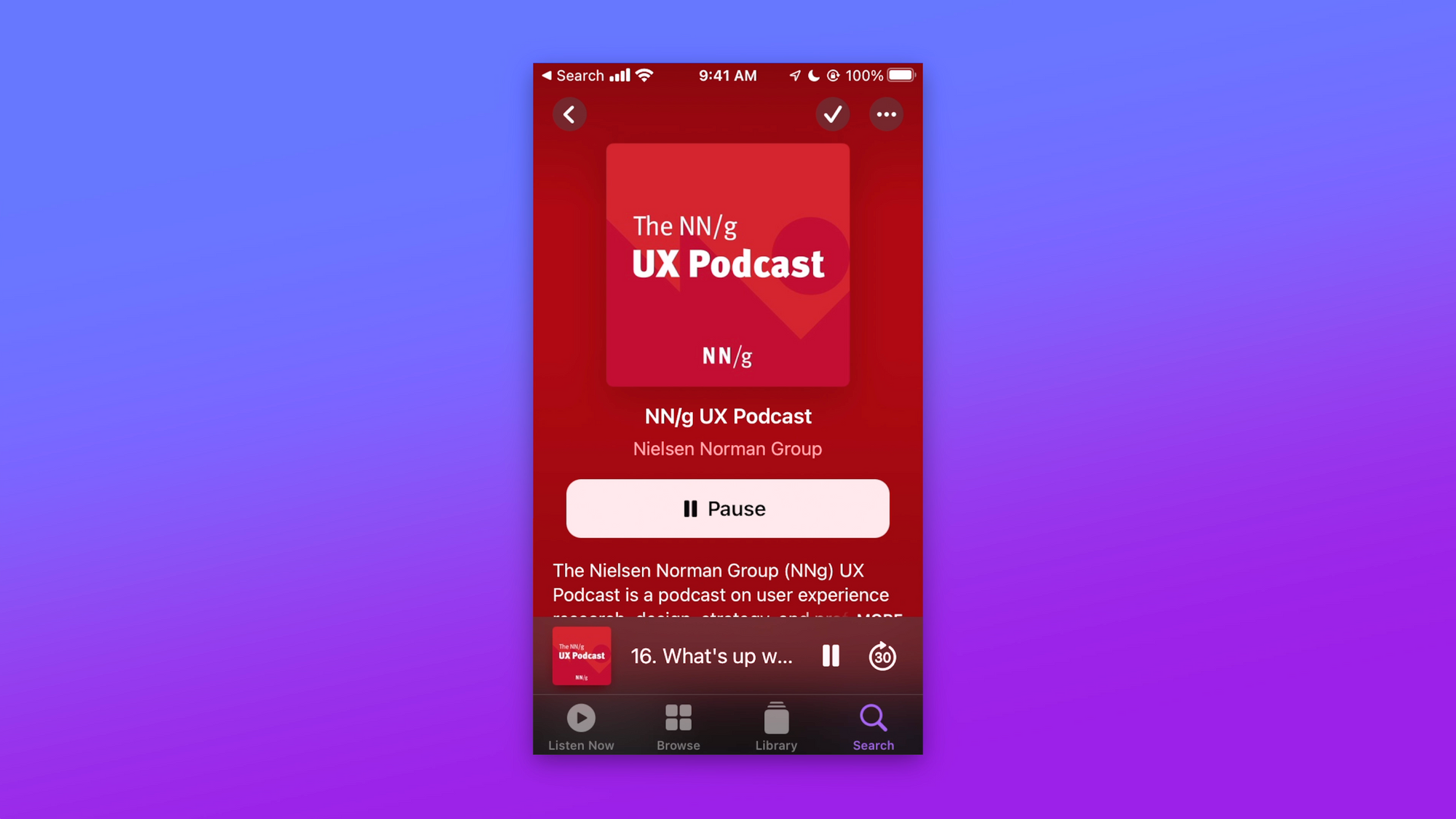 New Layer hosted by Tanner Christensen and Jasmine Friedl, covers everything related to digital product design with discussions about design careers, tools, education and process critique. I love their chats around topics that examine leadership, team collaboration, optimizing processes and systems, creativity and their approach to designing at some of the most influential product companies.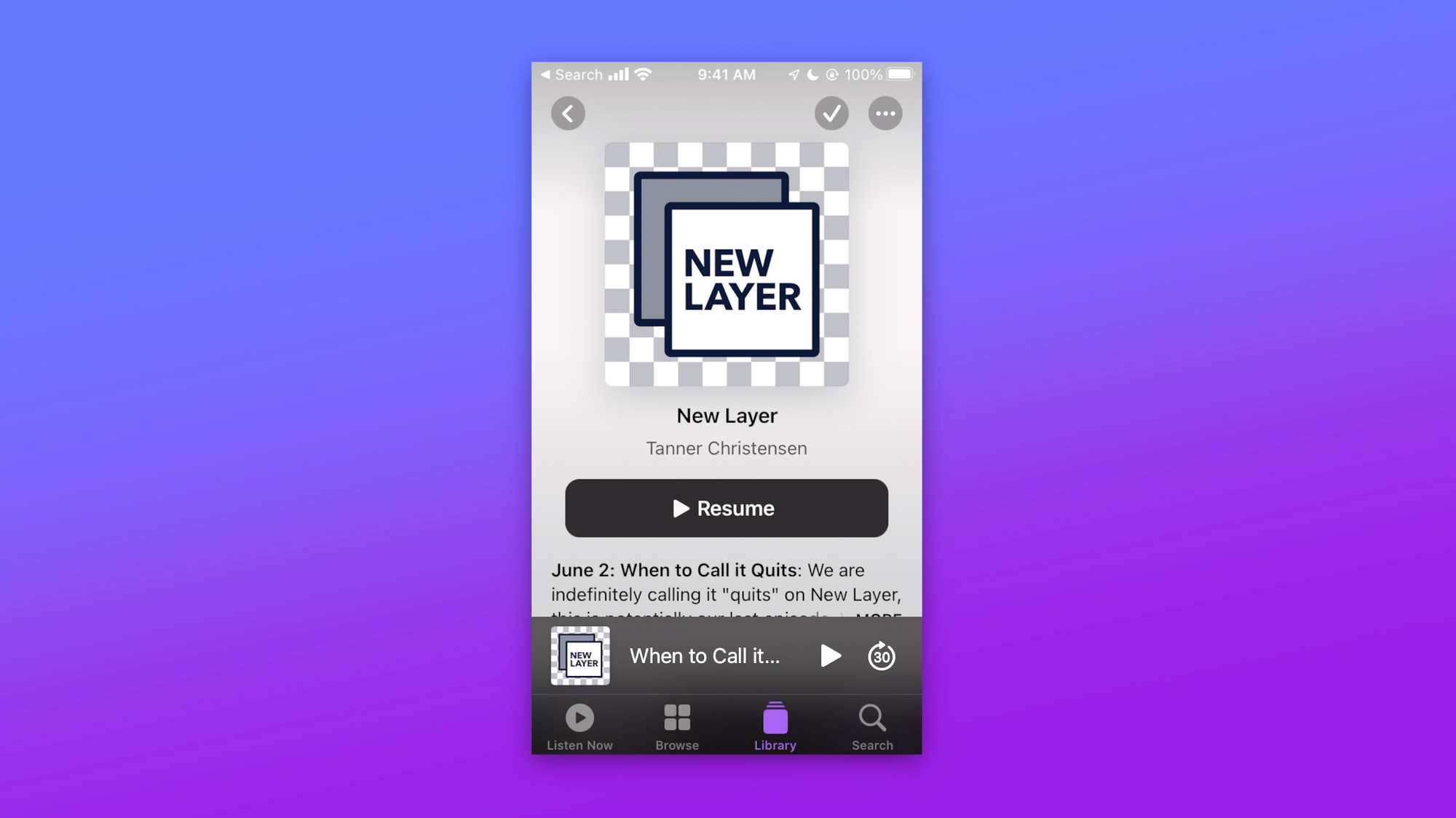 The DesignerUp Podcast features thought-provoking topics on UX, product design, psychology, creativity and mindfulness and the holistic approaches beyond the design work that we can take to becoming more skillful, ethical and compassionate practitioners of design and business.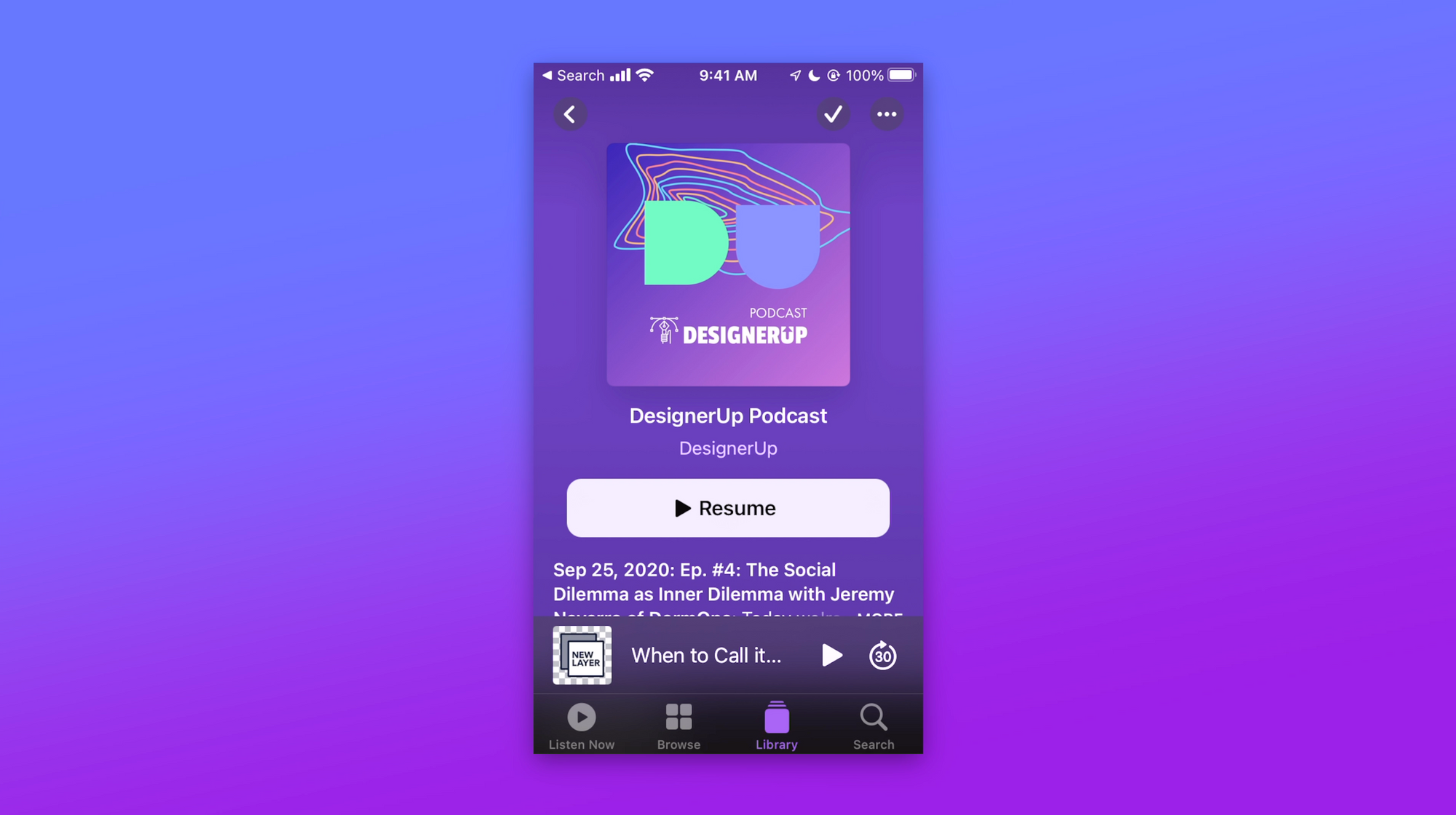 The Product Design Podcast hosted by Seth Coelen of UX cabin is the place to go to hear the come-up stories of some of the most influential UX and product design practitioners, creators and educators in the design space. Listen in on how they got to where they are today, what mistakes they made along the way and what advice they have for you as you navigate the world of product design.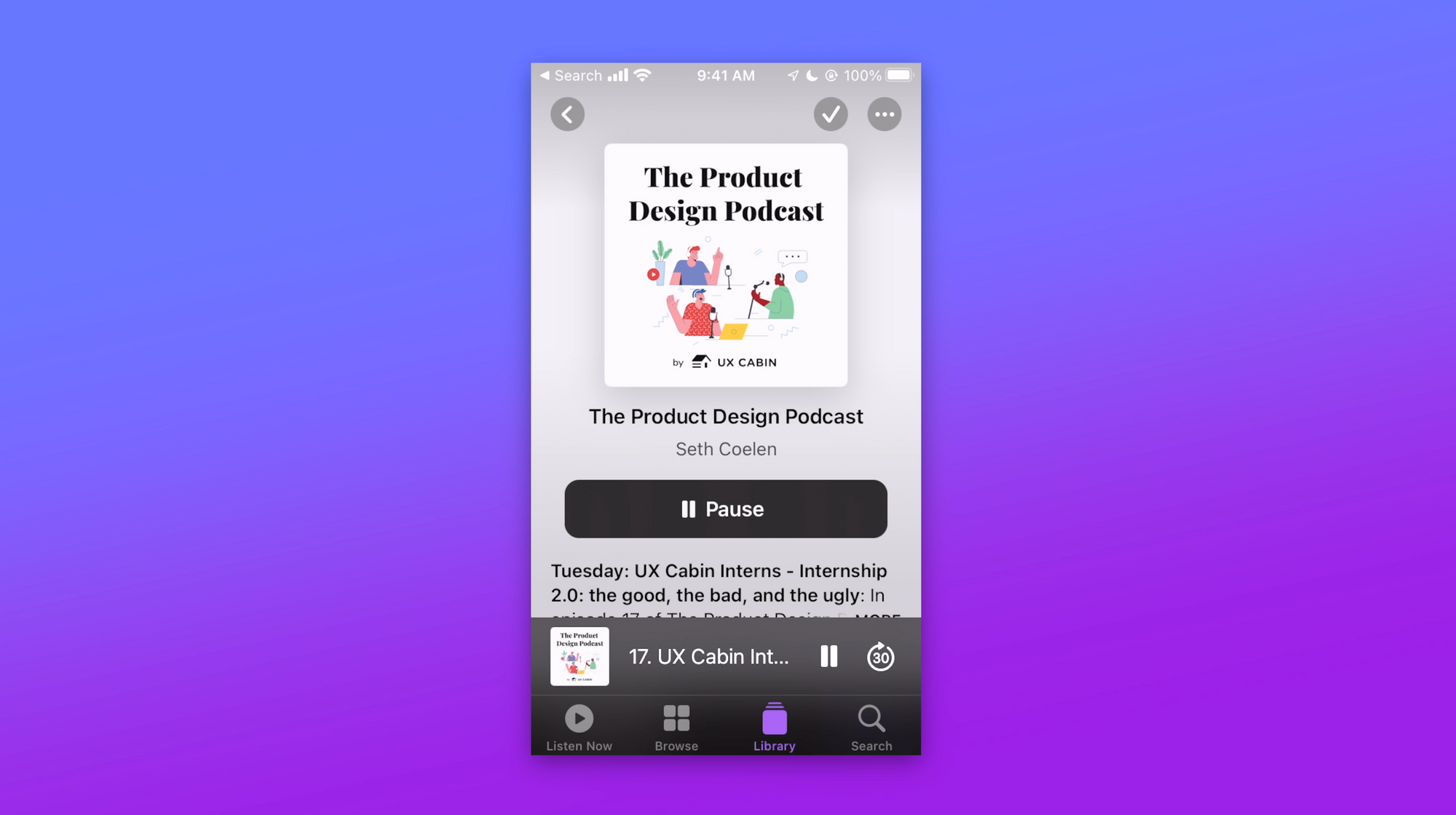 A long-standing podcast by Roman Mars with over 500 millions downloads. 99% invisible is about all the thought that goes into the things we don't think about — the unnoticed architecture and design that shape our world. Roman covers some of the most fascinating topics that help you think beyond your screen and into the problem-solving space and cultural and historical significance of how things work (and don't work) and the both the intentional and unintentional design of them.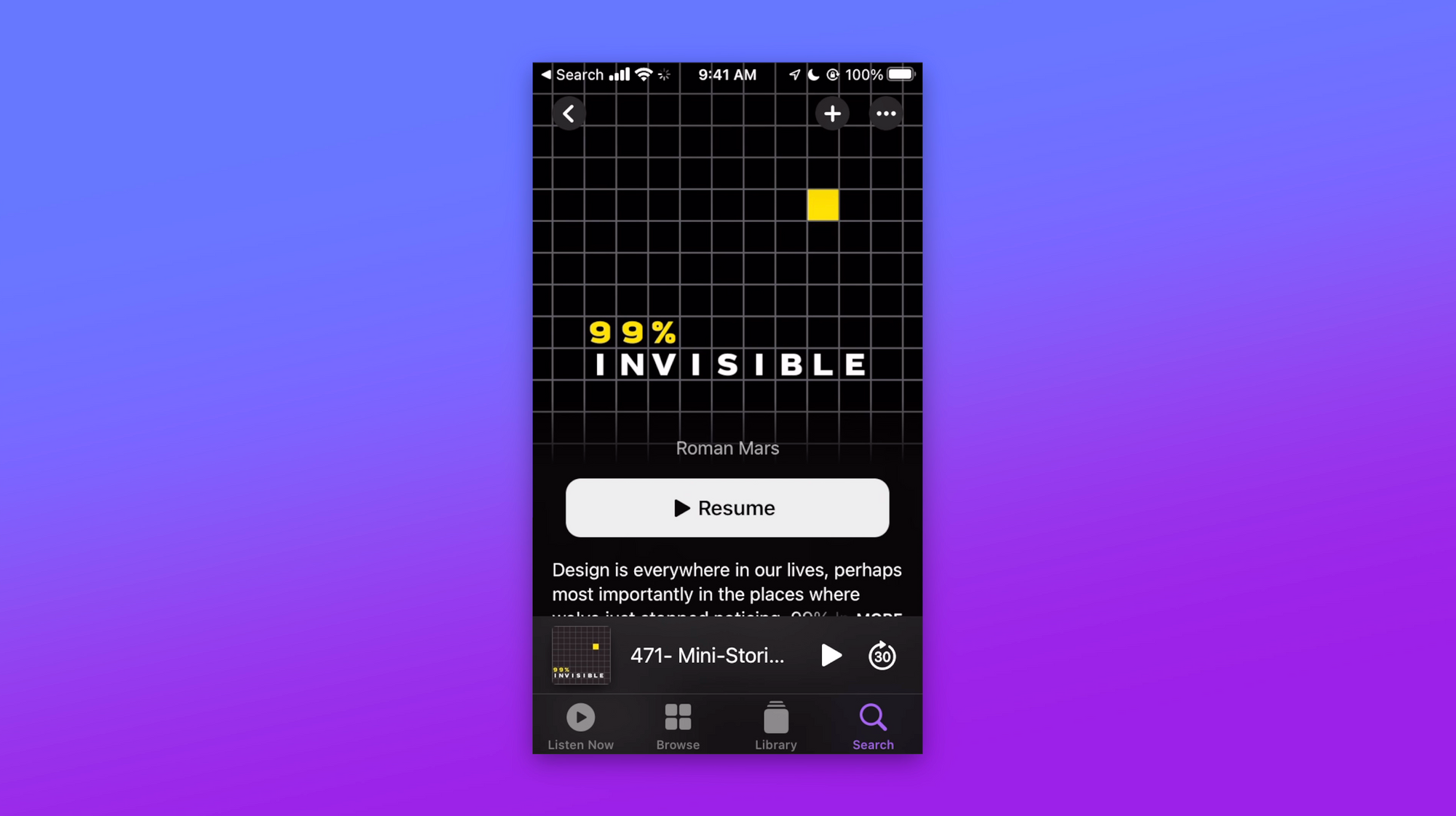 Jason's long-running podcast User Defenders discusses what it means to be a good human and a designer and why we can't be one without the other. Listen to enlightening topics at the intersection of UX and personal growth and creating a meaningful career in design.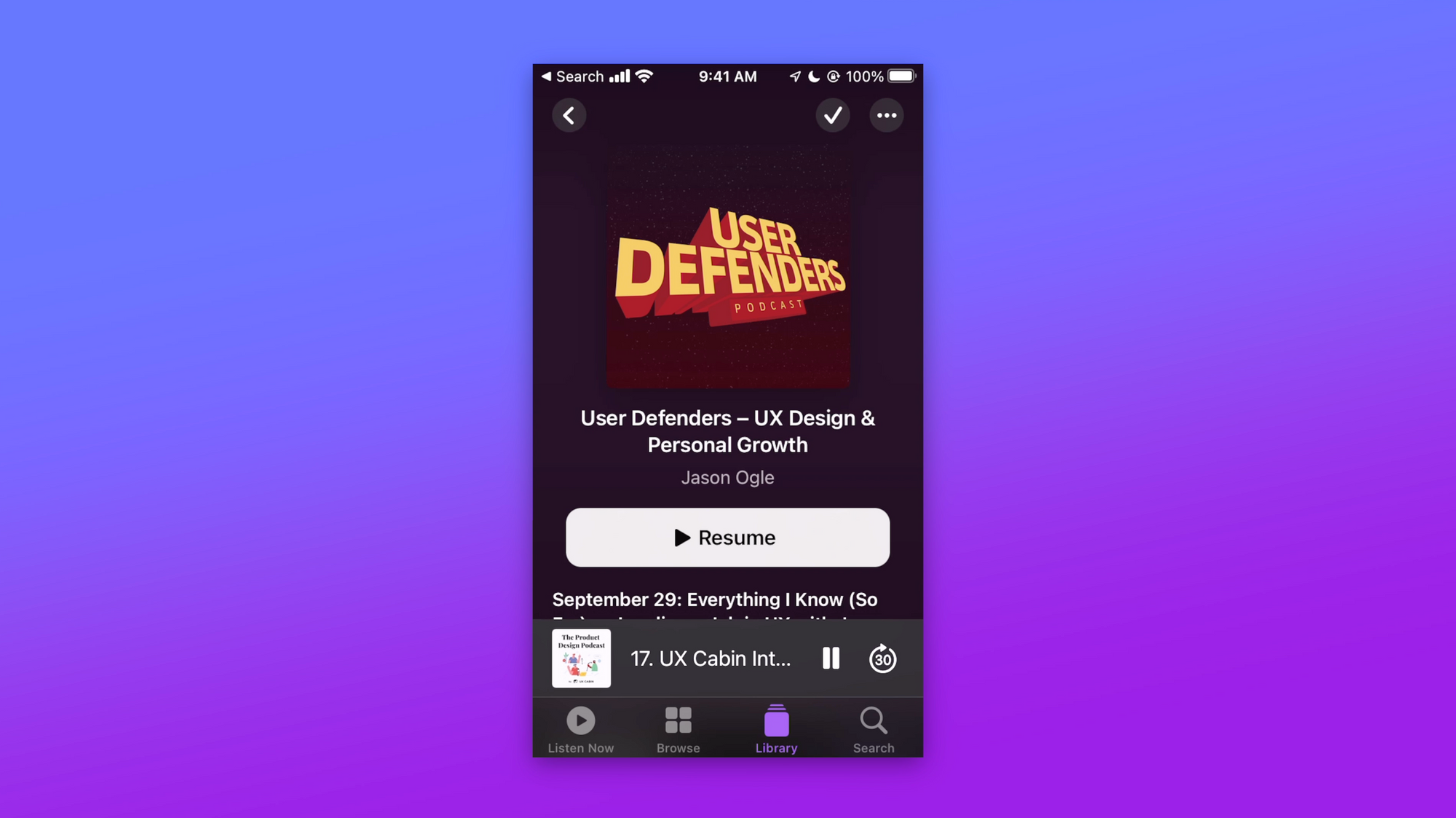 Jane of UI Breakfast is the podcast to listen to for exciting conversations about UI/UX design, products and marketing with guests and industry experts who share actionable knowledge. I particularly love the discussions around SaaS design, finding product-market fit and go-to-market strategies by great digital product companies. A great one for design and design-adjacent professionals alike.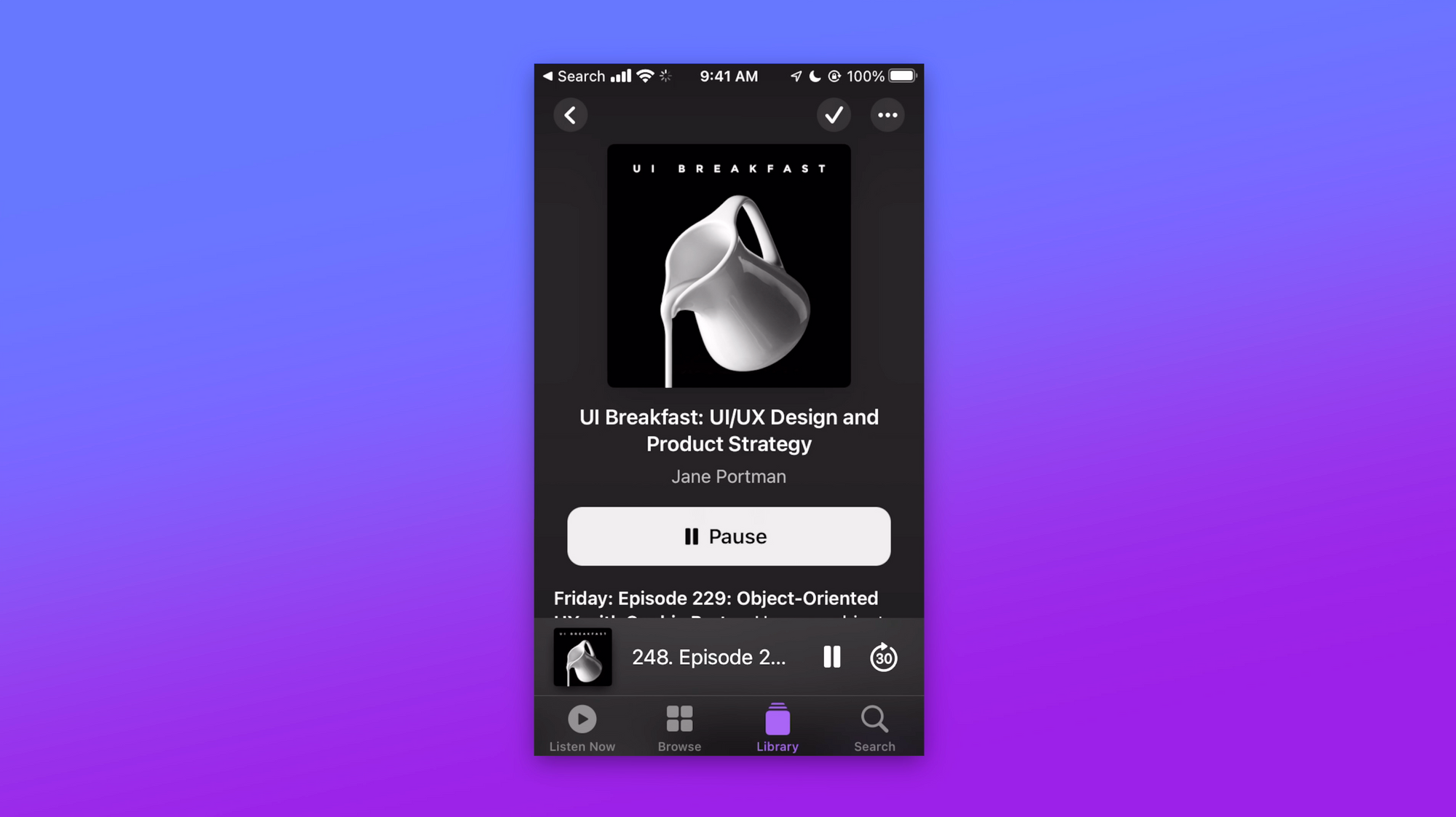 Now in its sixth season, the Design Better Podcast by Invision delivers insights from the world's most renowned creative leaders, empowering teams to transform their practice and build remarkable products. Hosted by Aarron Walter and Eli Woolery thier topics range from methods and practice to team dynamics, navigating your design career and fostering more inclusive and innovative practices and design culture.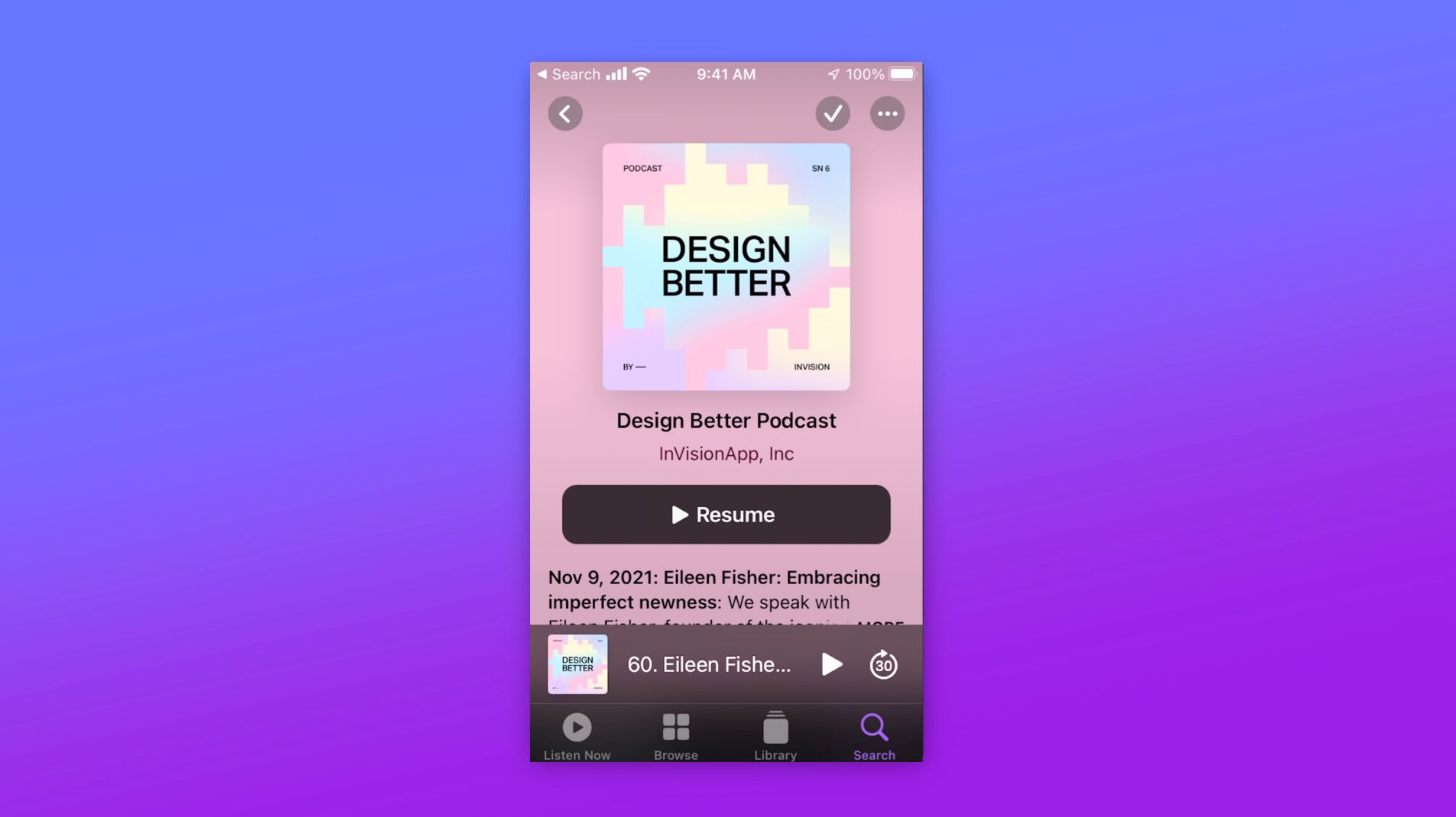 UX Cake is focused on sharing practical advice on how to get the best outcomes for your work, teams, users and UX careers. Host Leigh Allen-Arredondo interviews some of the most well-known leaders as well as up and coming influencers and design advocates in the UX space. Her episodes include topics around inclusivity, user-centered design practices, aligning UX with stakeholders and collaborators and how to get the best out of your UX research and strategy.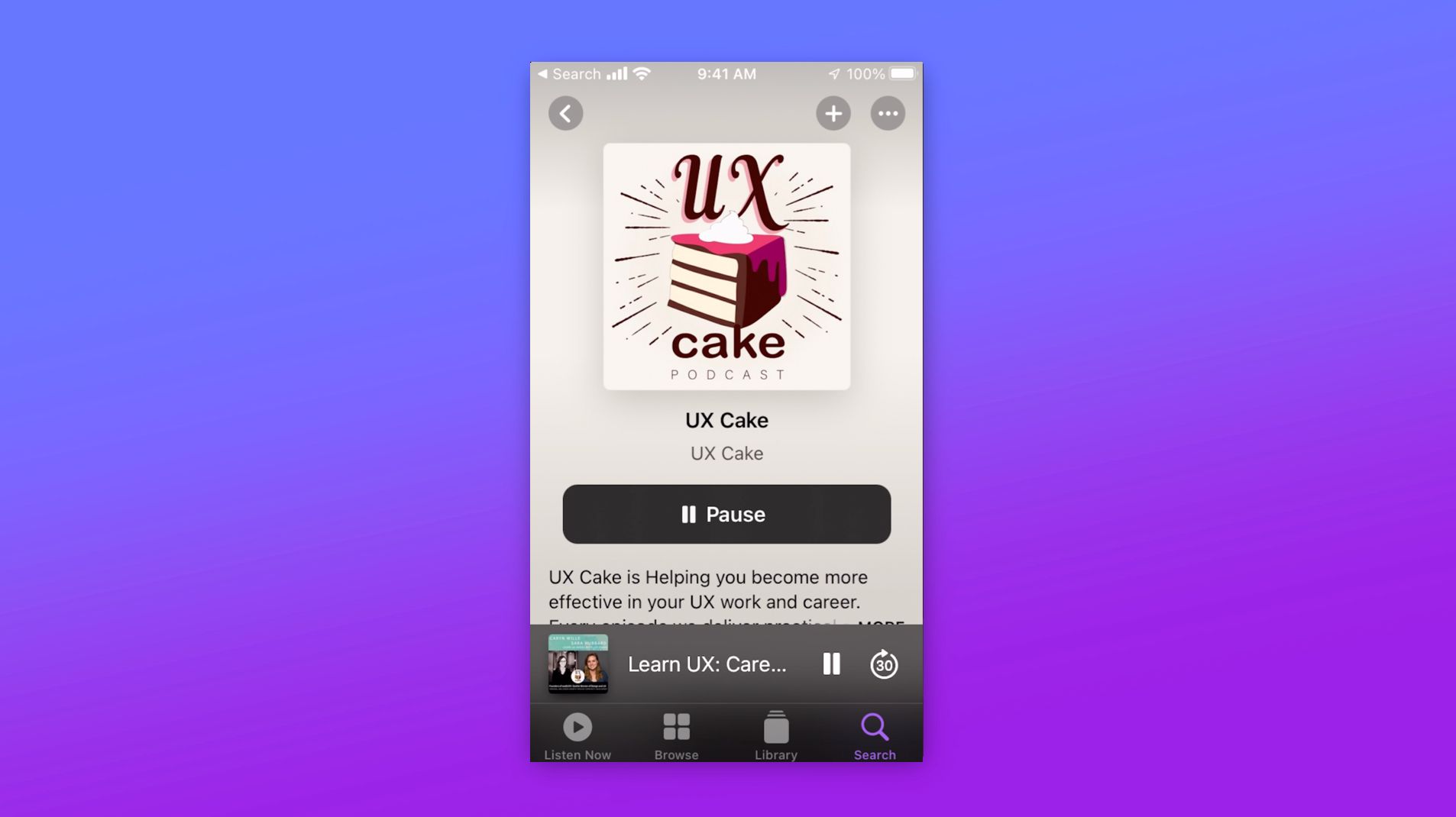 In the Better Product Podcast, hosts Christian Beck and Meghan Pfeifer of Innovatemap explore what it takes to build better products through engaging conversations and stories with CEO's, entrepreneurs, and innovators, industry-leading companies whose products have a soul, a mission, and a vision.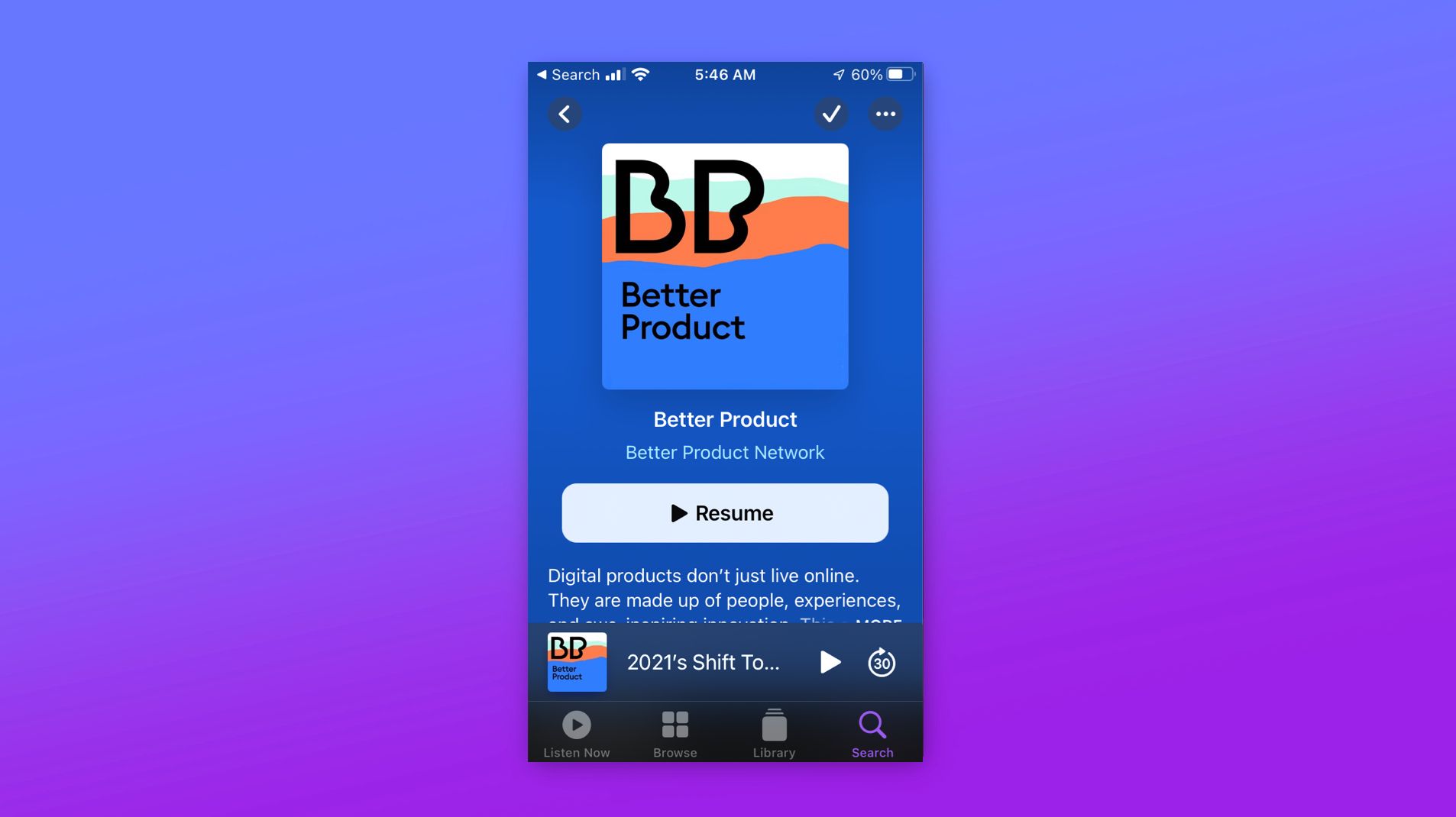 There is an incredible amount of knowledge and insight to be gained from listening to these incredible shows, so subscribe to your favorites. Did I miss any great ones? Let us know with a tweet @designerupco!