Where are you living and working now?
I'm living Tokyo and work for a service design studio which is a startup in Tokyo.
If you were in another field before, what were you doing?
I began my career in Japan as a business administrator solving problems for clients with proposal-based sales. Having worked for many years with few companies, I saw so many inconsistencies and inefficiencies faced by my employers and my clients.
I've spent a lot of time getting to know the problems and complaints of our clients. Through this, I discovered innovative and creative ways to improve the company's workflow, including updates to the UI of our internal system.
What made you first decide you wanted to pursue a career in UI/UX?
Mainly two reasons:
I could work remotely and there was a lot of demand abroad.
It is a way to solve problems by seeing things from users' perspectives, that is what I have been passionated about.
Working abroad and solving problems through my job were what I enjoyed,
and making beautiful and user-centered design sounded really interesting and fun to me.
I've found that I had a natural passion for solving these kinds of problems, so I decided to make a transition to become a UX/UI designer.
I love working with international startups helping them optimize their products and systems to align with user and customer needs and solve core problems that make companies better.
What made you choose DesignerUp out of all the other courses you could have chosen?
Mainly, the price was affordable and it has one-on-one mentorship.
What was special about the lessons and assignments?
It was not just listening to lectures. All the assignment made me use the things I learned in the lessons so I could make the skills practical.
How was the mentorship?
Elizabeth was always very helpful. When I asked questions, she replied with more information than I was expecting, and she was very thoughtful!
What's something that you learned that you didn't know about before taking the course?
I did not know most of the things about UX/UI Design including how to use Sketch. Interviewing and making persona, journey map were fun part.
also learning how to use styles and symbols in Sketch was interesting.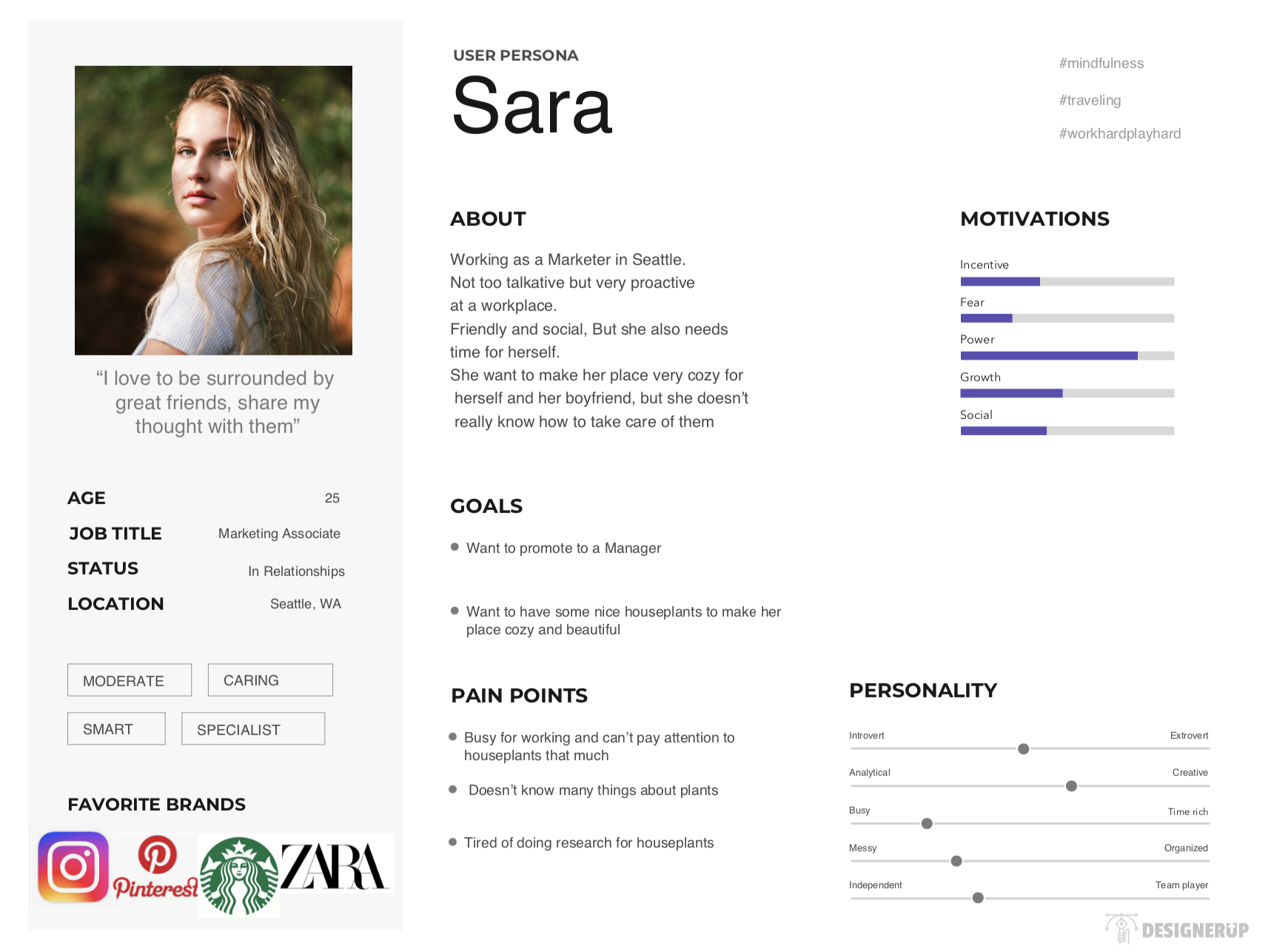 What was the process like of doing a real project from scratch?
It made me understand whole the process that is needed to design a product. It is very nice because it is necessary to understand both UX design and UI design if I work only as a UX designer or as a UI designer.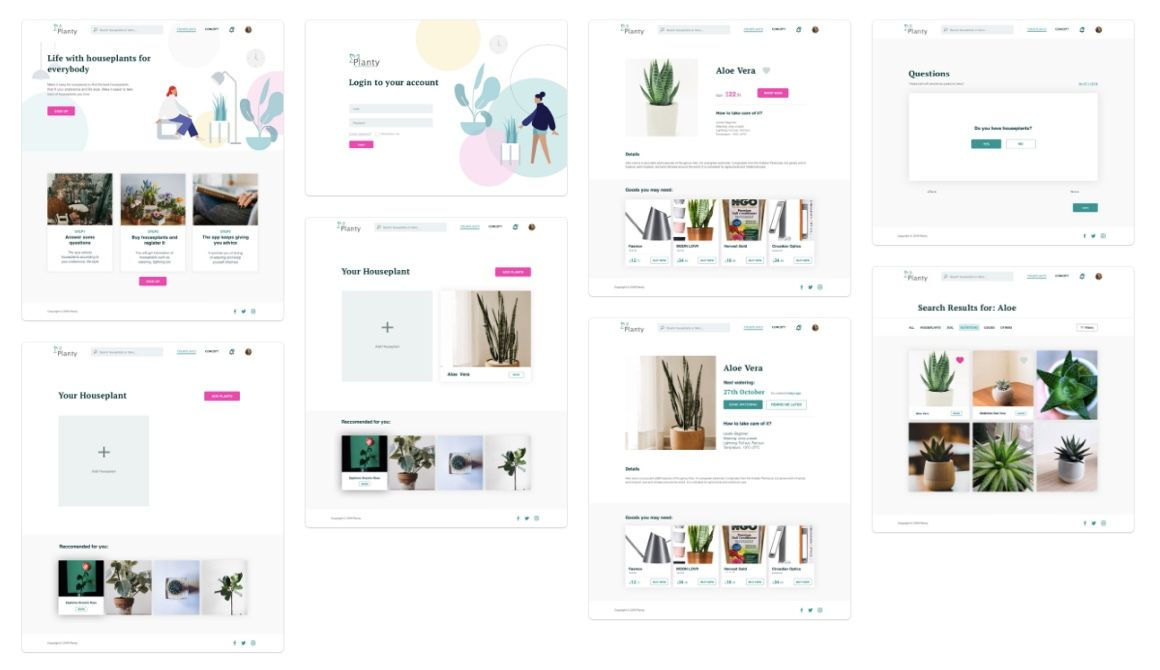 How much time did you put into learning?
3 months.  I made a rule to myself to study 10hr/weeks at minimum.
What did you struggle with the most during the course and how
-I struggled with having a full-time job, so it was difficult to make time for it but I used a study log to manage it and motivate myself.
- It is not my first language so my understanding was a little less that it could be. I wanted to make it more clear so I took some notes after the lessons and looked up some words I didn't know.
- It was difficult to use Sketch at first. but I learned it a bit from a workshop, also Elizabeth taught me how to use it with some custom videos she made me.
What was the job search like after you graduated? Did you feel confident and prepared?
At first I was less confident because I did not have any experience of working. Plus, the understanding of UX/UI in Japan is bit different than the West, so some people really didn't understand what I was saying. (They were expecting a Web Designer so they asked me if I could use Photoshop etc).

But when I met some companies that understood UX/UI, they were very impressed with my knowledge of this field and my efforts, studying by myself online and studying it in English.

After that, I started to be confident. I know my design is not good enough and it needs to be improved but I started to feel that I understood this field well.
What was the response from the people that saw your portfolio or interviewed you?
They said it is clean and simple, it showed Western UI Design. Many people are interested in my Journey Map and they asked me why I decided to made my website.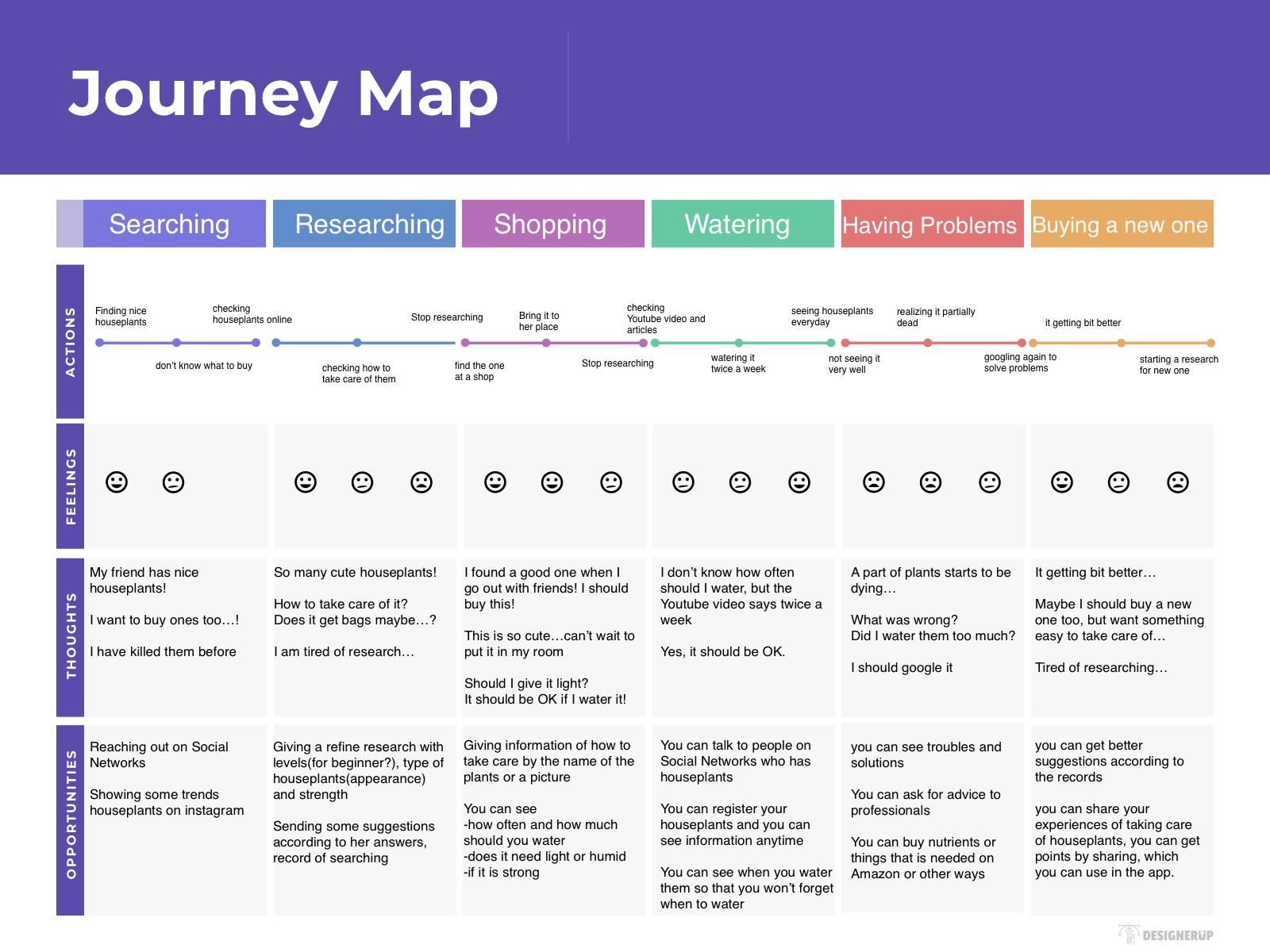 What are you working on now and what is your life like now as a designer?
I work as a UX designer in a startup, but this company is quite a new company so I am wearing many hats.  I do sales sometimes, I write blogs, I think of marketing plans to gain sales leads besides UX Designer job (I also work on UI Design sometimes). Everyday is so different and I am enjoying it a lot. I am happy I switched my career to a designer.
Who are you as a designer and what do you stand for?
I would say, I am a problem solver as a designer, and I stand for people relevant to the product.
Where can we see some of your work?‌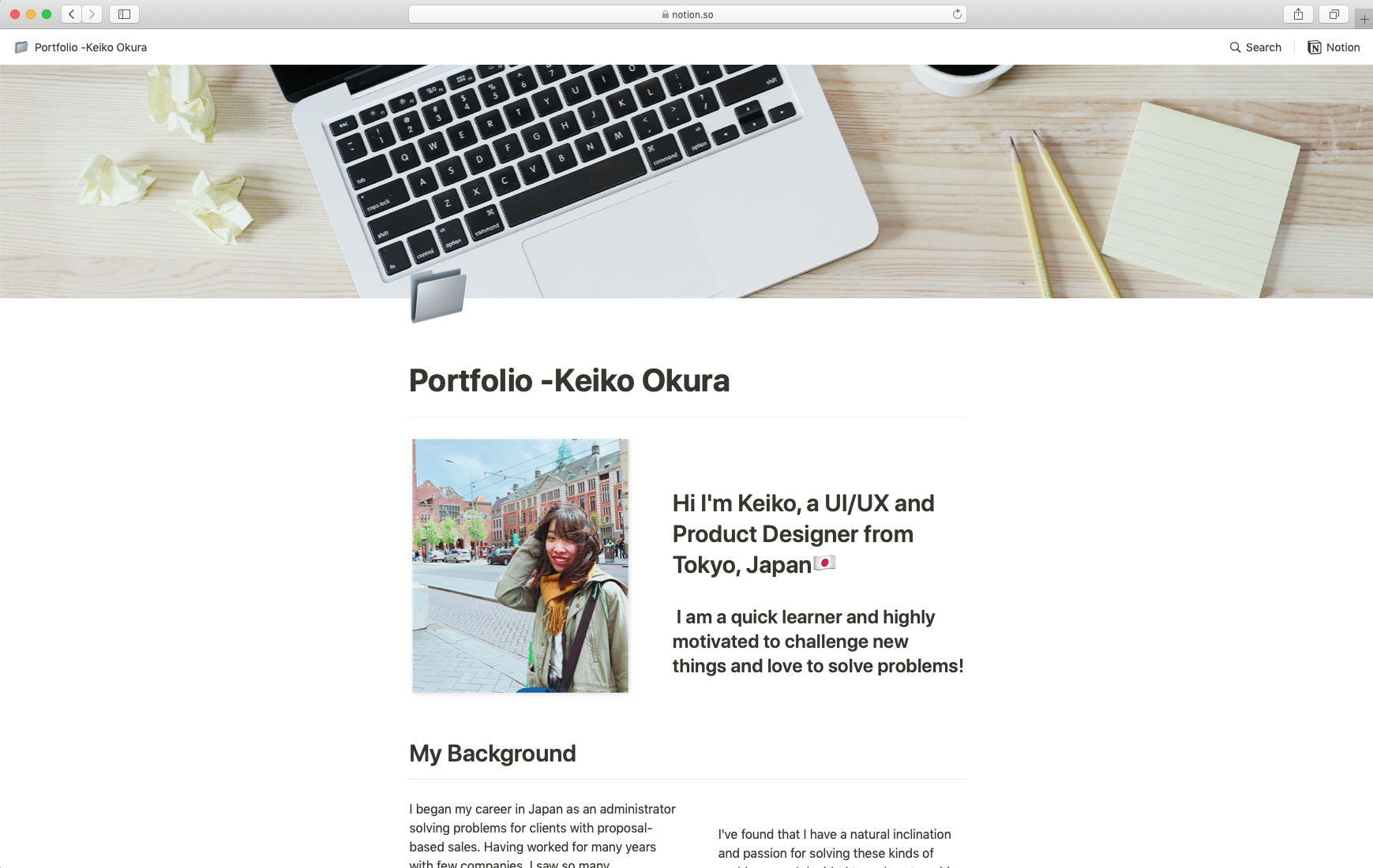 Planty UI/UX Prototype