Where are you living and working now?
Monterrey, Nuevo León, México
If you were in another field before, what were you doing?
I went from being a dentist caring for patients at the university clinic to a Graphic Designer and finally UX/UI designer.
When did you first decide you wanted to pursue a career in UI/UX?
When I was working as a graphic designer, I found that the world of user experience was amazing.
What made you choose DesignerUp out of all the other courses you could have chosen?
First of all, this course was a little bit more accessible than others in terms of price, and then when I took it I realized it has great content. It offers all you need to know in order to master UX and UI design. This master course gives you the confidence to start any UX project because it gives you meaningful lessons and also an amazing tutor that will help you when you need it the most.
What was special about the lessons and assignments?
It was very personalized. Liz checks every assignment and she gives you feedback every time in order to let you know how you are doing (if it is right or if you need to try harder).
How was the mentorship?
AMAZING! Liz, she is the best. She is not only an amazing mentor, but also an amazing human being. She is always open to answer, even when she doesn't have to. She's always there... she really loves her job and she is so clever and kind, always giving you ideas or literature to improve your work.
What's something that you learned that you didn't know about before taking the course?
I had basic notions about UX/UI before this master. This course taught me about the importance of designing the buttons of different devices with precise measurements, how to apply graphic design on interfaces, it showed me the right tools to design, etc.
What was the process like of doing a real project from scratch?
For me, the process was kind of slow, because I had to re-read a lot of parts in order to really understand the idea, not because of the material, but because I was not able to understand all the terms.
Empathy is the most important skill you'll ever need to succeed.
How much time did you put into learning?
It takes time, these are not 1 minute reads/assignment, specially if your first language is not english. For me It took a few months, and I'm always going back to some units because sometimes I need to read them again in order to remember some concepts.
What did you struggle with the most during the course and how
I guess the  hardest part was doing the assignments, because I didn't had so much time to complete them.
What was the job search like after you graduated? Did you feel confident and prepared?
This was my first job as a UX Designer. I was looking for an internship and when I signed up, I bought this master course in order to feel more confident and I did.
What was the response from the people that saw your portfolio or interviewed you?
They didn't saw my portfolio because I didn't have one. They trusted me, and they gave me confidence step by step to start working as a UX designer.
What are you working on now and what is your life like now as a designer?
I am a ‌UX/UI Designer at Beyon4d. I'm working on many projects at the same time: some apps and websites. My main specialty is in the field of AR and VR.
Whirpool was my first project. They (Whirlpool) already contracted a group of people to make a focus group, but they were from marketing… so, I helped integrate some questions into the interview, and I also asked them to let me watch how the users were interacting with the app (I was just staring there, in silence, watching where they pressed the buttons and writing down all the information). After that, I made my own assumptions and final thoughts but we waited for their report, since it was my first project… and my assumptions matched their answers I started changing all the things the users didn't understand to make it more user friendly.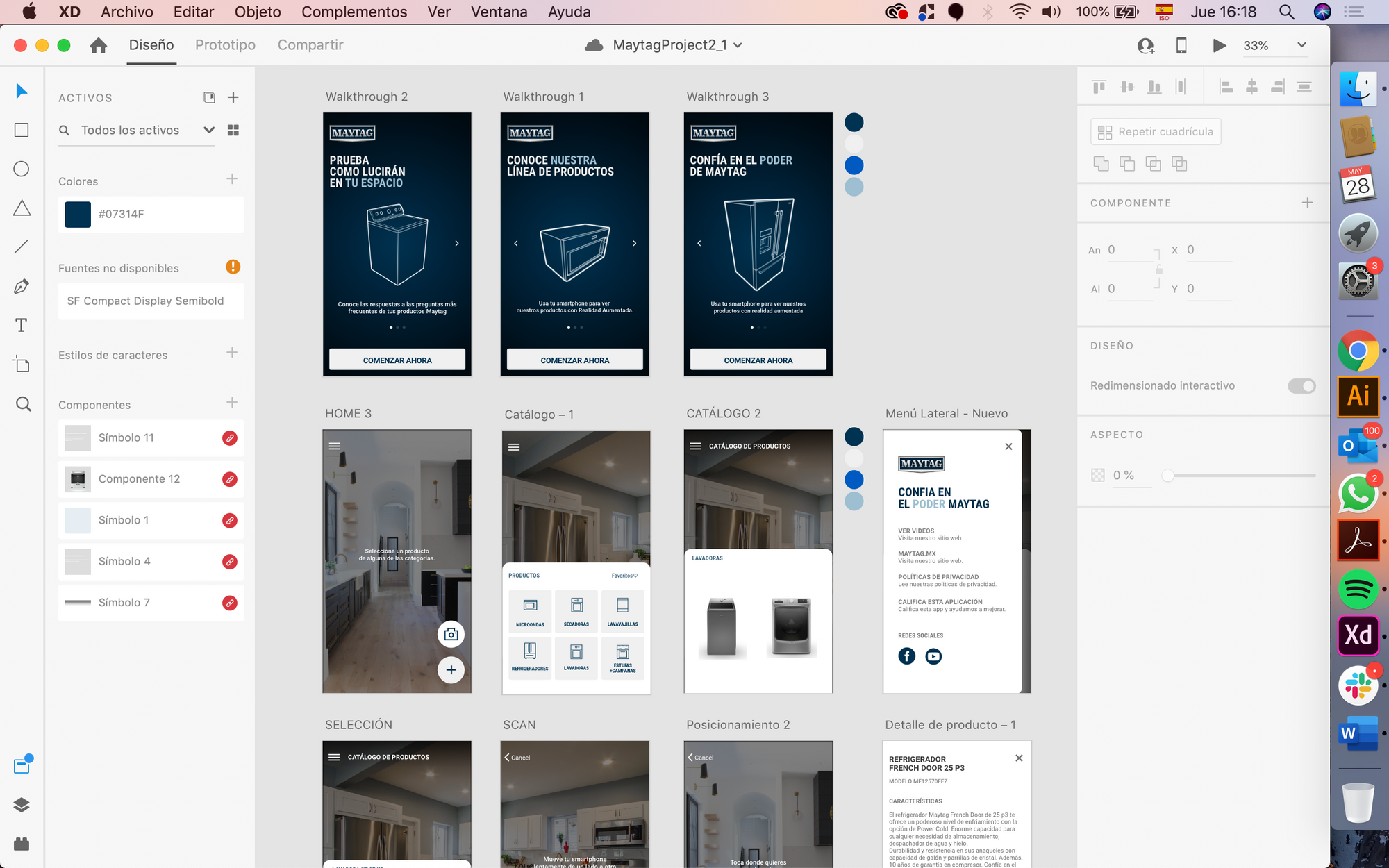 At John Deere, I followed many rules and business requirements and specs to create the user interface. B4D already had an interface for them before I got there, but they returned it, because it was not aligned with their guidelines, so my job  was to follow all their graphic design and check if everything was correctly according to their guidelines. Our team delivered a product where you can see their tractors in 360º.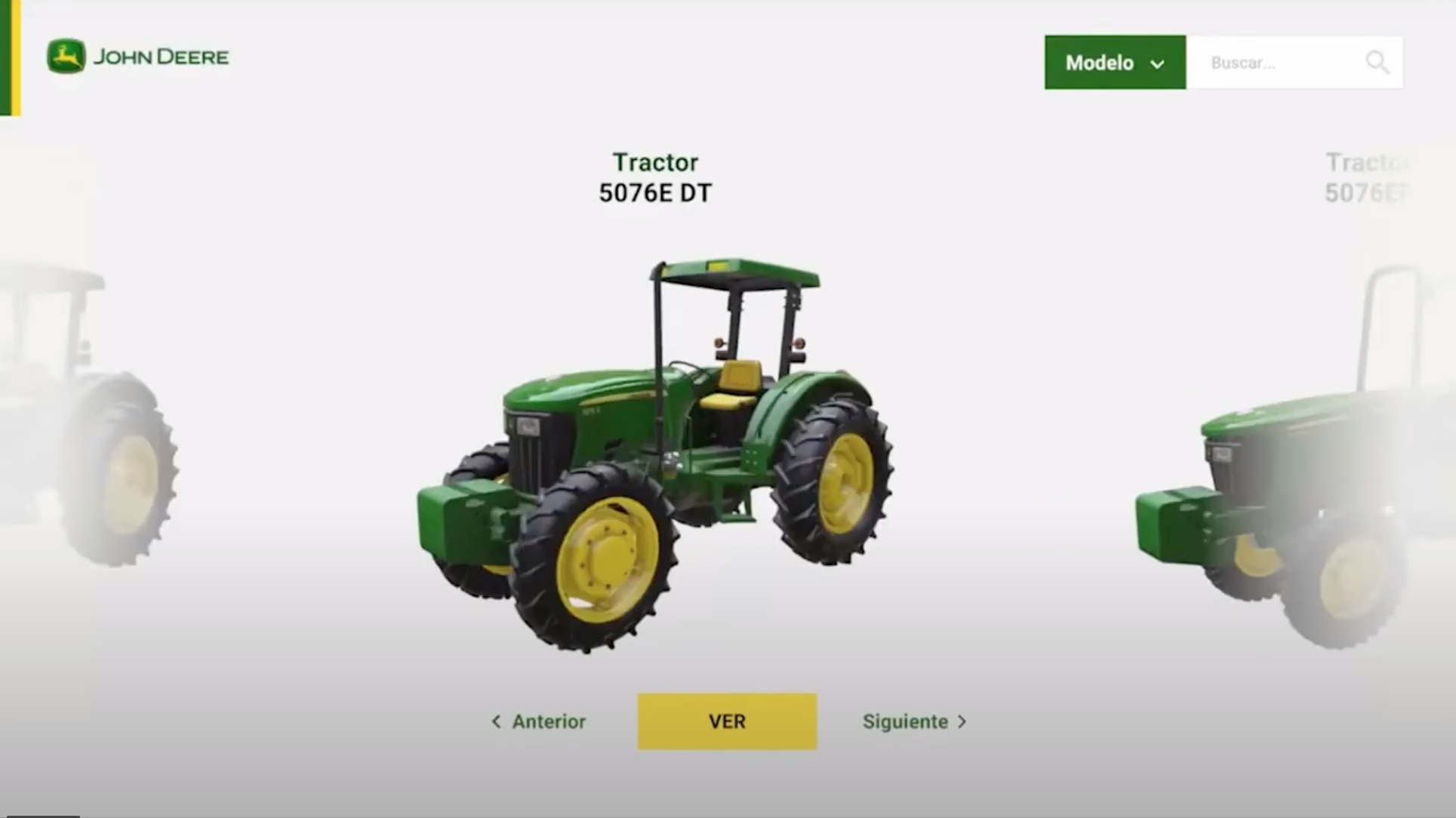 I designed the Beyon4d website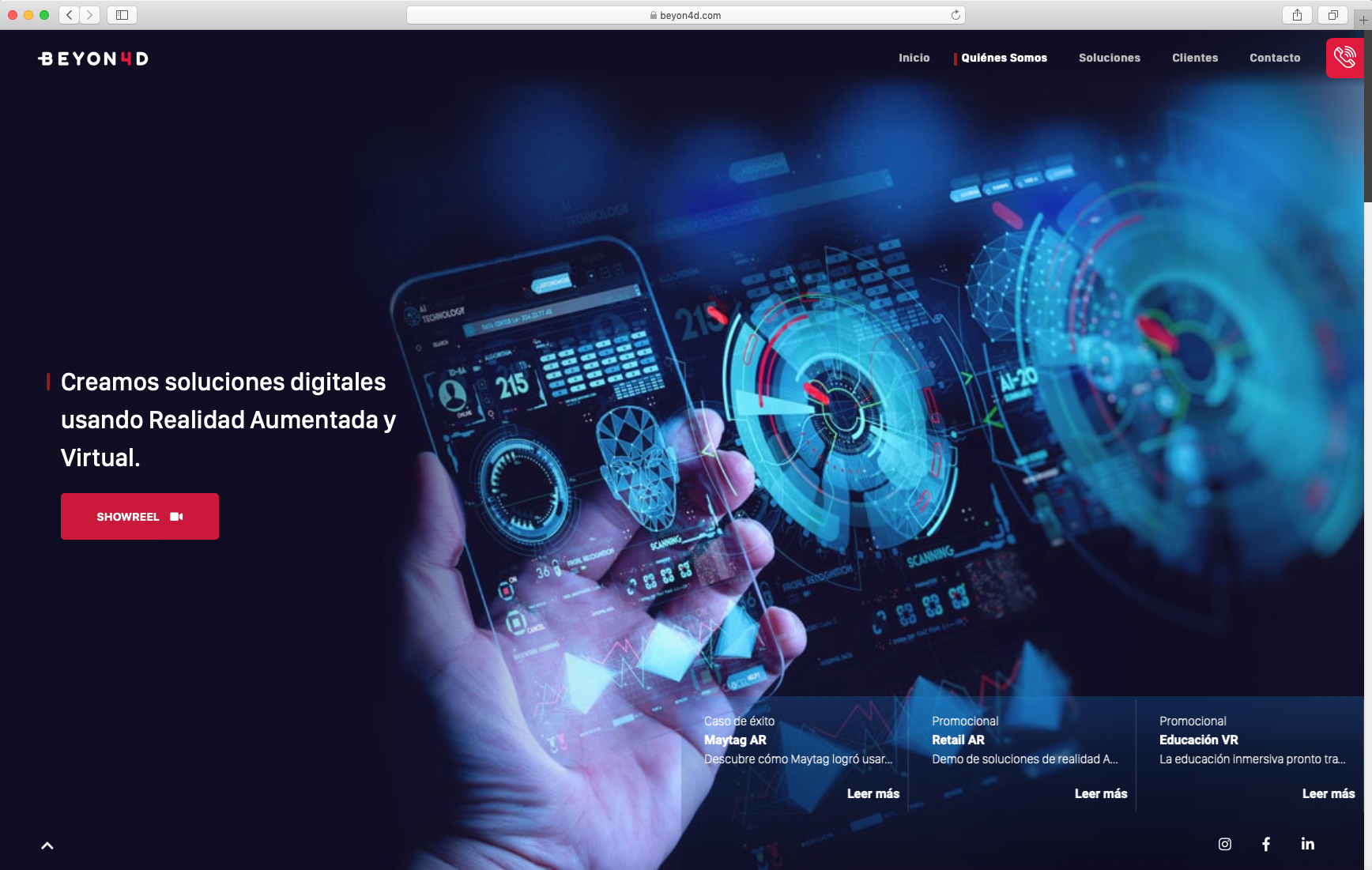 At FitBio, we did team UX research, and after that, I designed the UI for the app.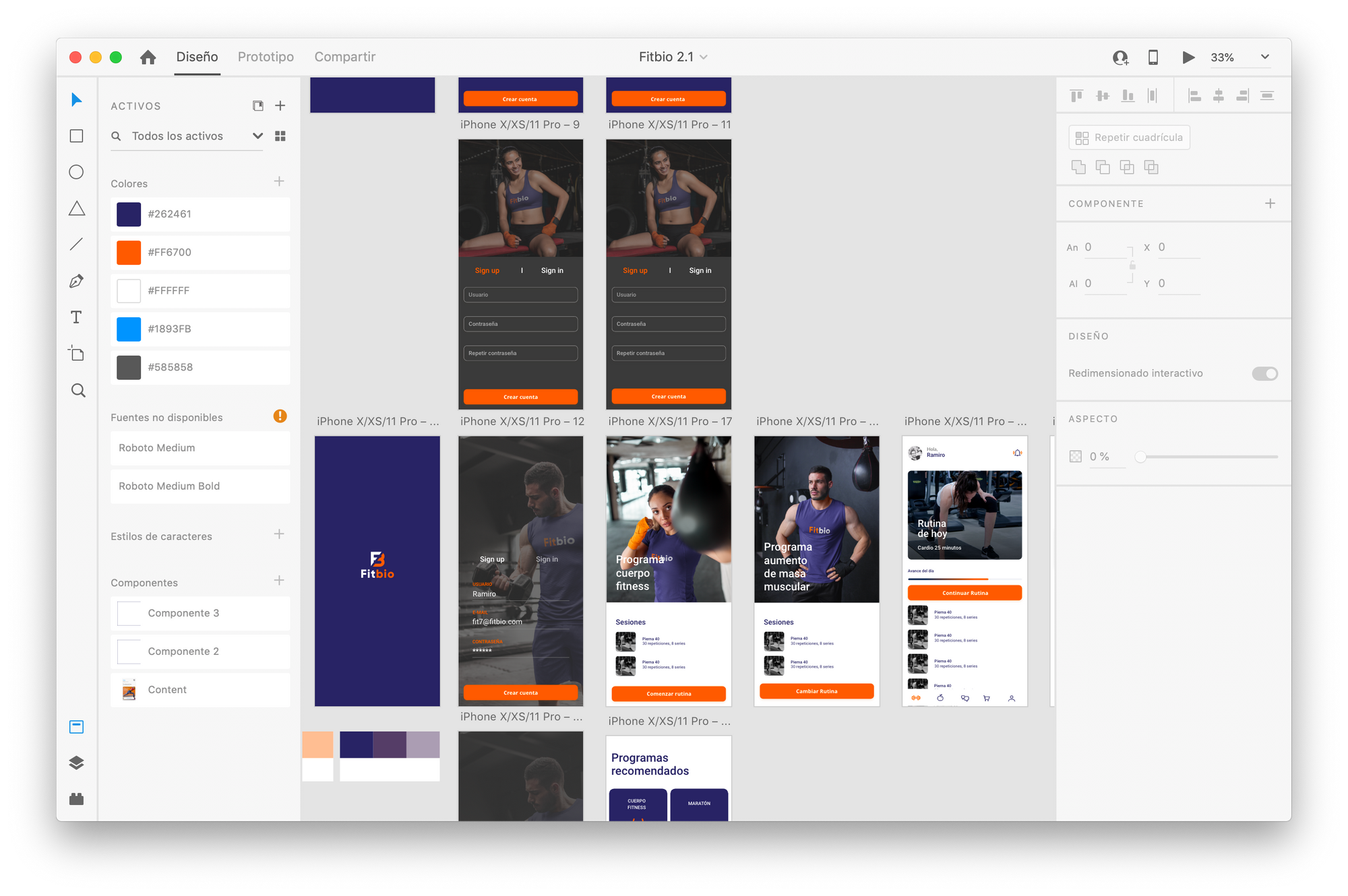 At Lupalli, which is still a work in progress...we did user research to see if the project was viable. After that, I designed the app and the website… we are currently still working on it, and running usability testing.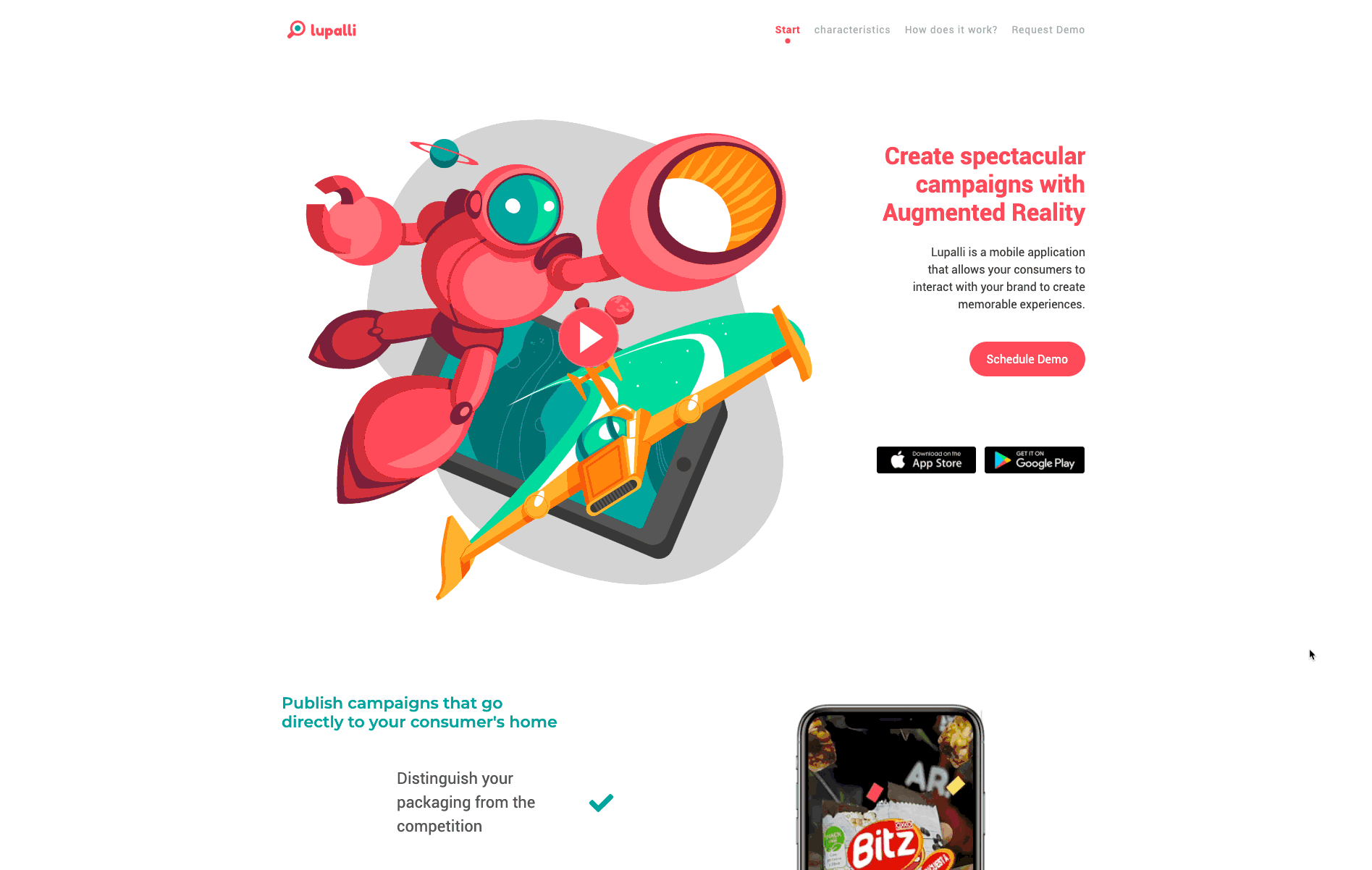 And I'm working on an augmented reality app where you will be able to see your favorite shoes, watch, etc with real measurements on AR!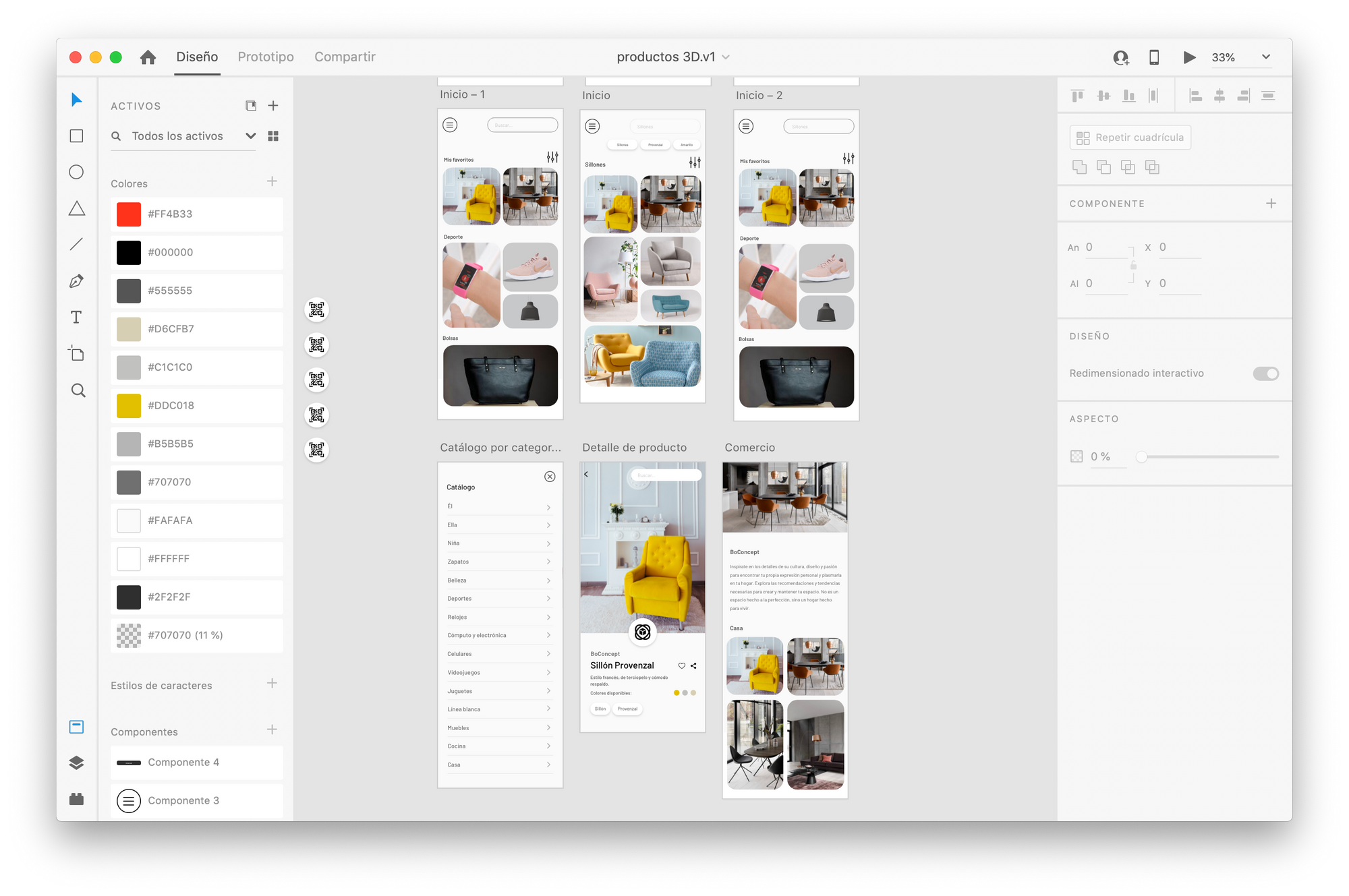 UI/UX design changed my life. I feel super empowered. And now, after a year as a Jr. UX/UI, I feel that I can face any UX project that comes my way.
Where can we see some of your work?‌
‌‌https://www.beyon4d.com/casos-de-exito/maytag-ar/