Sometimes our emails apps put our emails wherever they please, incase you notice that happening to your DesignerUp emails here's what you can do.
For Gmail Users
If you're using Gmail you might notice our emails in your Promotions tab if so, so first add us to your contacts and then drag and drop any of our emails into your Primary tab so you don't miss our design goodies!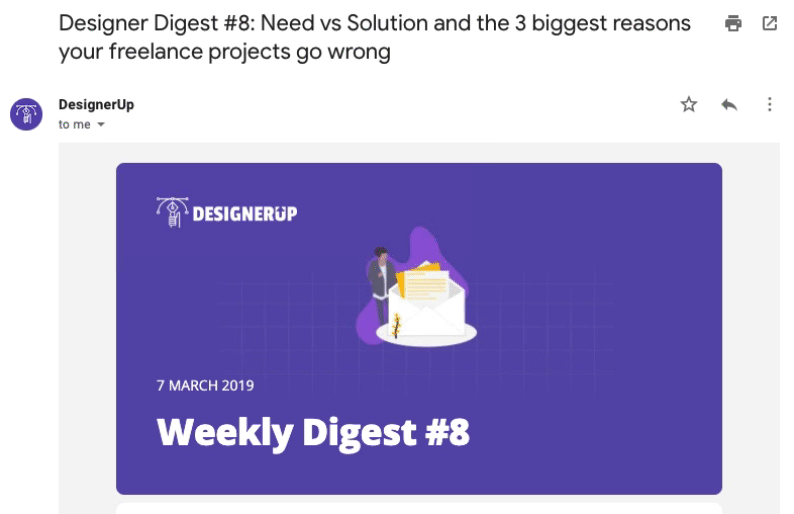 And for mobile users:
Otherwise, it's always a good idea to check your spam folder to see if we ended up in there and move us someplace safe 🤗
See you in your inbox soon!