After working with many designers throughout my own career and helping many more build their job-ready portfolios, there are a few designers that I keep coming back to for inspiration and some that are inspiring a new generation of UI/UX and Product Designers to enter the field.
I've chosen 10 of our favorite UI/UX and Product Designers—a colorful tapestry of digital product architects that have evolved from graphic designers, marketers, architects, engineers and everything in-between. Their unique backgrounds and journey bring something special to our industry and illustrate how we can all do more meaningful, interesting and impactful work:
There are 10 things in particular that make these 10 designers really stand out:
They have each honed their craft from the bottom up (whether having gone through a traditional academic program, an online course like DesignerUp, or being self-taught).
They are all at different stages of their careers (some newly minted and others seasoned veterans).
They continue to learn, grow, push the envelope, document and share their genuine experiences.
They each hail from a different background (and sometimes non-design industry) that informs who they are and what they work on as a designer.
Their evolution is apparent in their work.
They are passionate about the problems they solve and find joy in connecting with the users they serve.
They are transparent about their processes, thoughtful in their communication about it and not afraid to show what worked and what didn't.
They have focused portfolios that reveal their unique point of view as a designer.
They are a diverse group of designers from different cultural, gender and socio-economic backgrounds.
They have so much to teach us all about design and how to use it to express authenticity and to understand and help others do the same.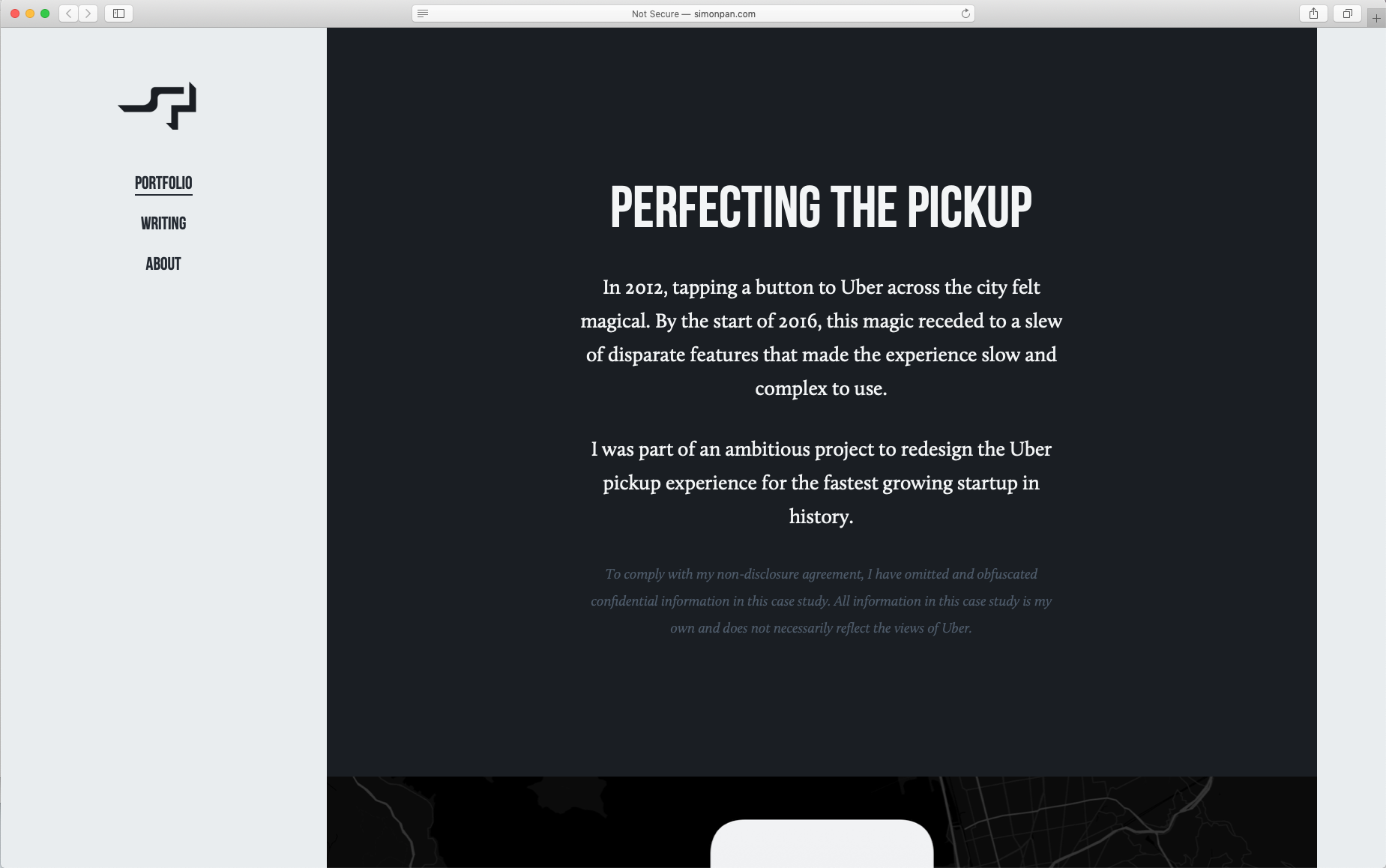 Case Study Format:   http://simonpan.com/work/uber/
The Challenge
Kickoff
Early Insights
Discovery
Reframing the Problem
The Redesign
Design Strategy
The Launch
The Impact
"In a city as busy as San Francisco, over $1 million was wasted per week because of problematic pickups."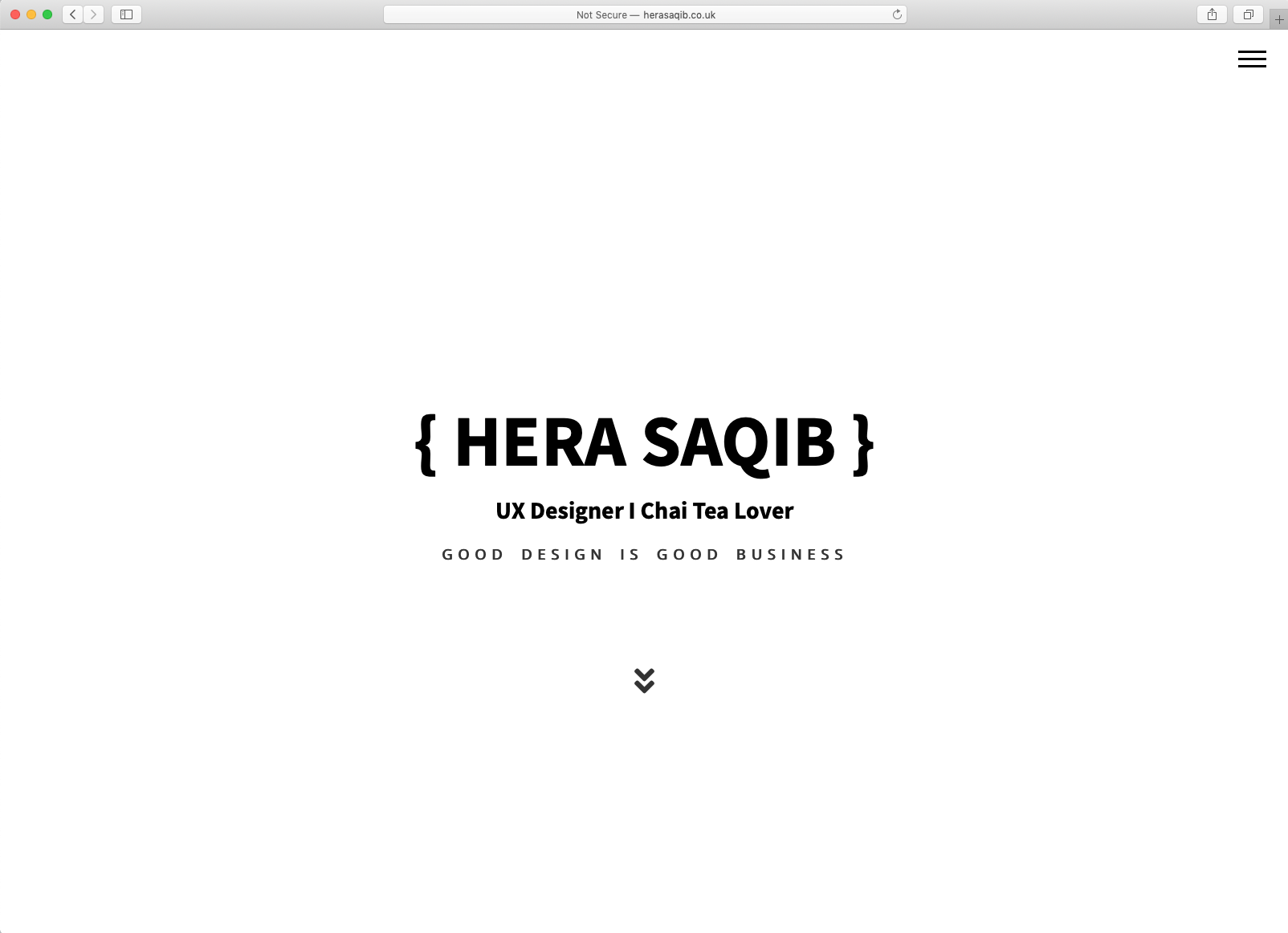 Case Study Format: http://www.herasaqib.co.uk/project-homerenter.html
Introduction
Project Structure
Discover
Define
Develop
Deliver
Future Steps
Design Feedback
I have always been intrigued by the psychology behind people's problems and behaviours. This particular interest drove me to pursue a career in UX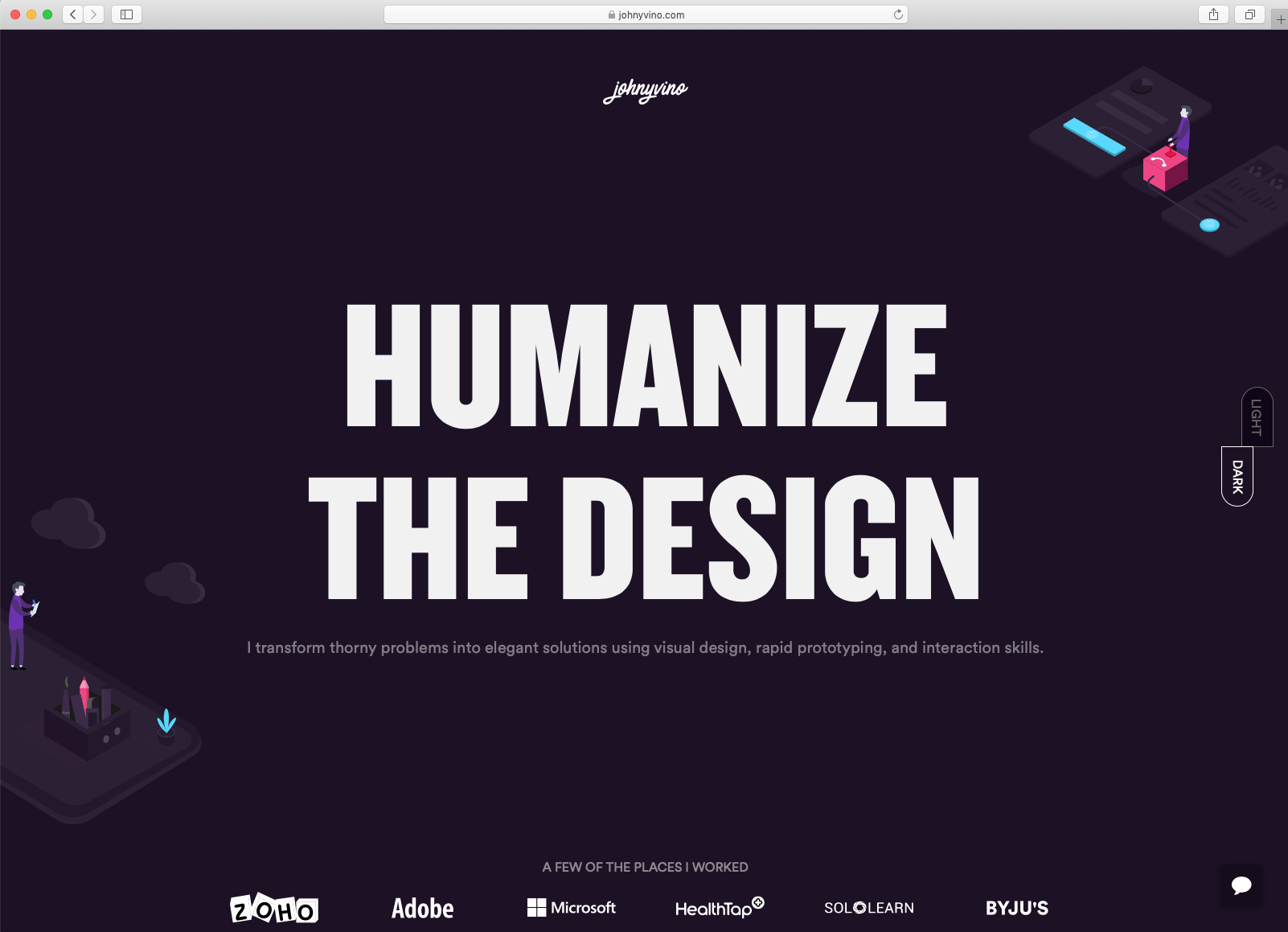 Not an Italian mobster; Johny Vino is an engineers' designer. I've been a long time admirer of his work every since his mind-blowing animations and micro-interactions arrested me mid Dribbble scroll many years ago. He is a thoughtful, meticulous designer that understands how to align user and business goals all while transmuting conventional interaction patterns into something that is altogether transcendent yet familiar.
Case Study Format: https://johnyvino.com/
Process, Goal and Task Oriented that varies with each project
What he worked on
What he aim to accomplish
Business Goals
Representation of complex data
Integration
Humans are not perfect. I like to apply 3 principles to ever product I design to help me focus on that. Fitt's Law, Mimicry, Aesthetic Usability Effect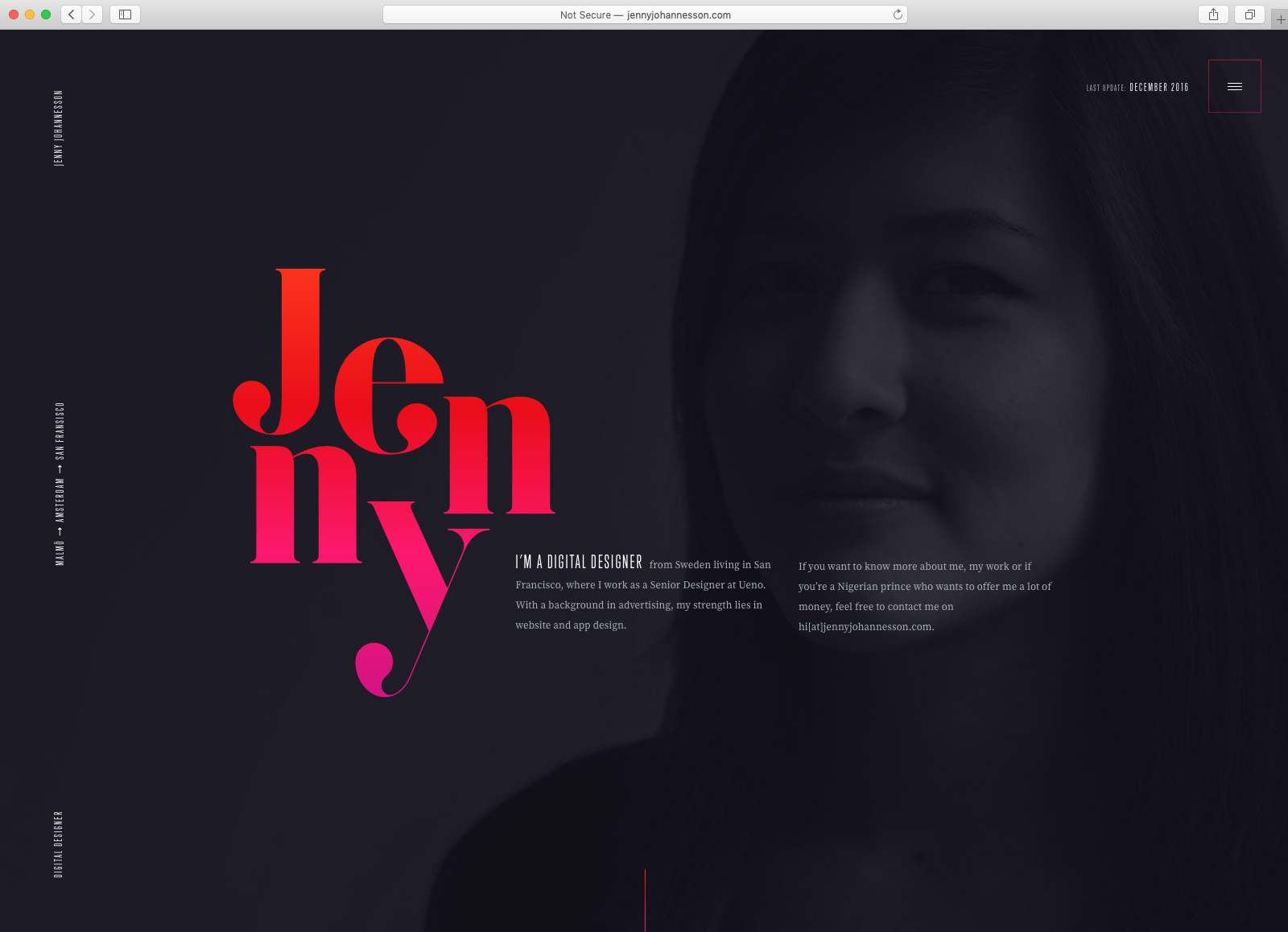 Jenny's portfolio shows the beauty of movement and rhythm in design. A quieter than her comedic ramblings on Twitter, Jenny let's her work speak for itself in her case studies, briefly summarizing the objective of the project and her role stand out metrics and examples
Case Study Format: http://www.jennyjohannesson.com/adidas
Freeform exploration of process
Today I created a very questionable color palette. Let's see what tomorrow-Jenny thinks.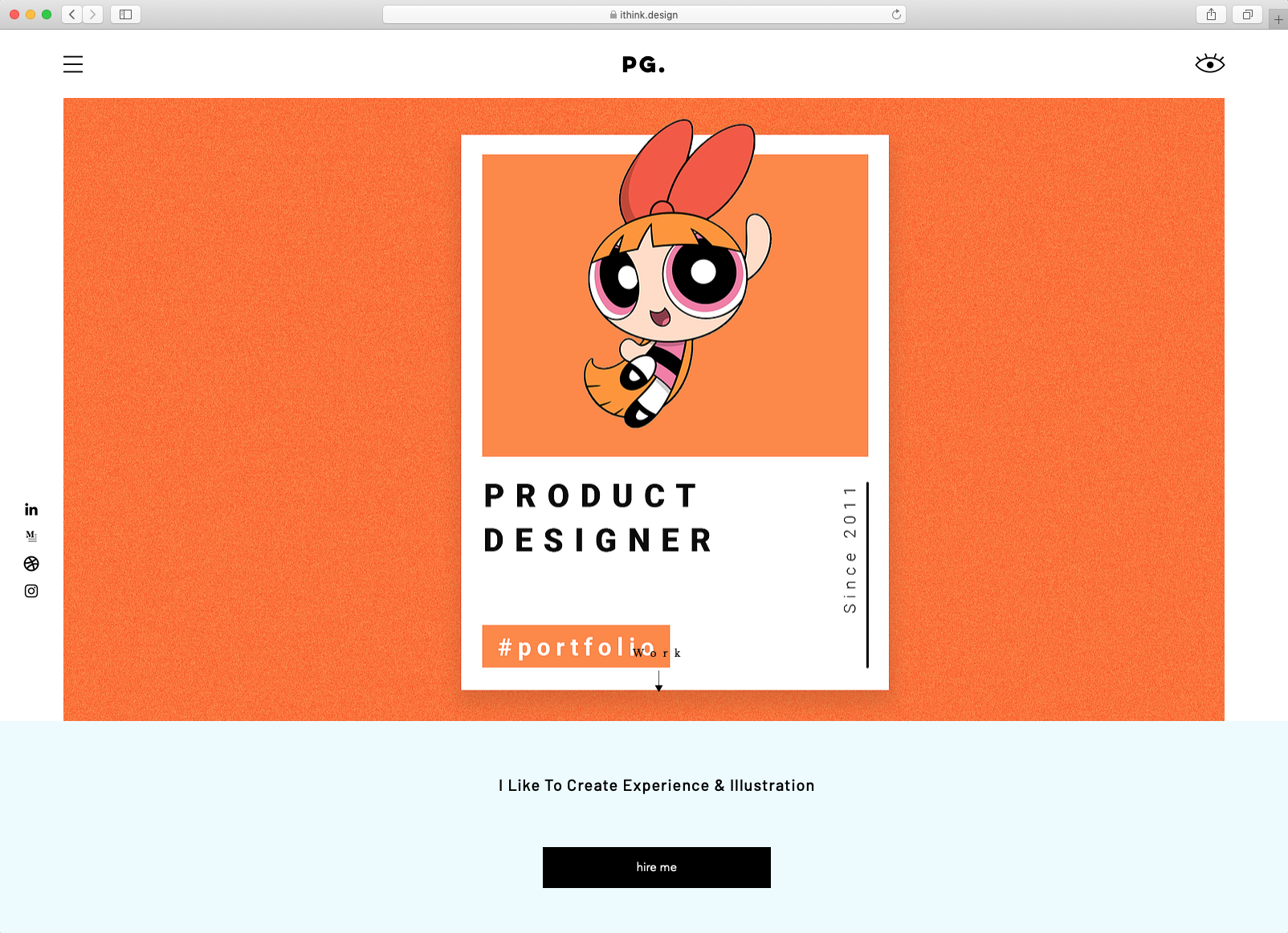 Both an illustrator and a mindful UX designer, Priyanka focuses on research-based design and results driven outcomes. She's a master of sussing out users needs and aligning them with product fit.
Case Study Format: https://medium.com/@priyanka21goyal/improving-property-search-experience-for-oyo-life-ux-case-study-ce093902dfac
Brief
Goals
Problems
Design Process
Understanding the Challenge
Sketches
Core Experience
Results
Conclusion
[Starting fresh means], keeping assumptions to zero and focussing and asking a lot of questions. Adoption of the beginner's mindset is not difficult but one just need to practice it regularly.
Want to create an incredible portfolio like these full of amazing case studies to get you hired? Enroll in our Product Design Course today!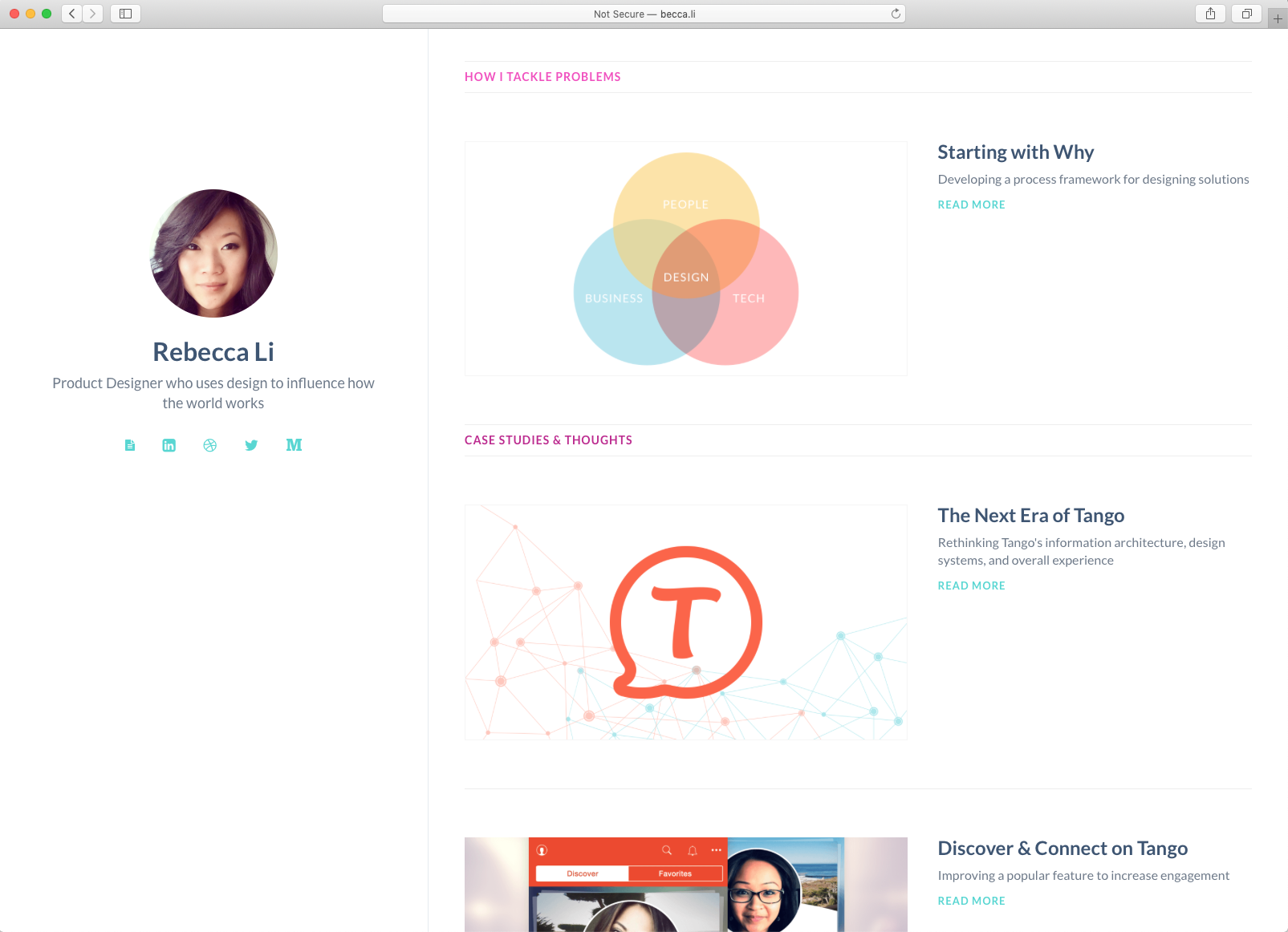 Rebecca is a logical and pragmatic designer that cares deeply about her design being informed by empathy and data. Currently working on the Facebook Ads Team, she is comfortable working within cross-discipline teams and across various platforms. I love unwrapping Rebecca's case studies and the ability to deep dive into her components and design elements.
Case Study Format: http://becca.li/tangonew.html
Her Role
Strategy
Iteration
Execution
The majority of knowledge I've gathered about design process, development, and design methodology have come from being proactive about learning. And the most important things I've learned have been outside of school while exploring and working in the industry
Much like myself and other designers of a particular generation, Aussie/Canadian Garett MacGillivray has been around the block and through the evolution of graphic designer, web design, UI/UX Designers and now landed squarely as a full stack Product Designer.
Case Study Format: https://aucadian.com.au/project/goloop
His role
Exploration and Ideation
Branding
Component Library
Website
B2B product interface
Mobile App
I've had many labels throughout my career in the digital industry. It's safe to say that I enjoy crafting digital experiences.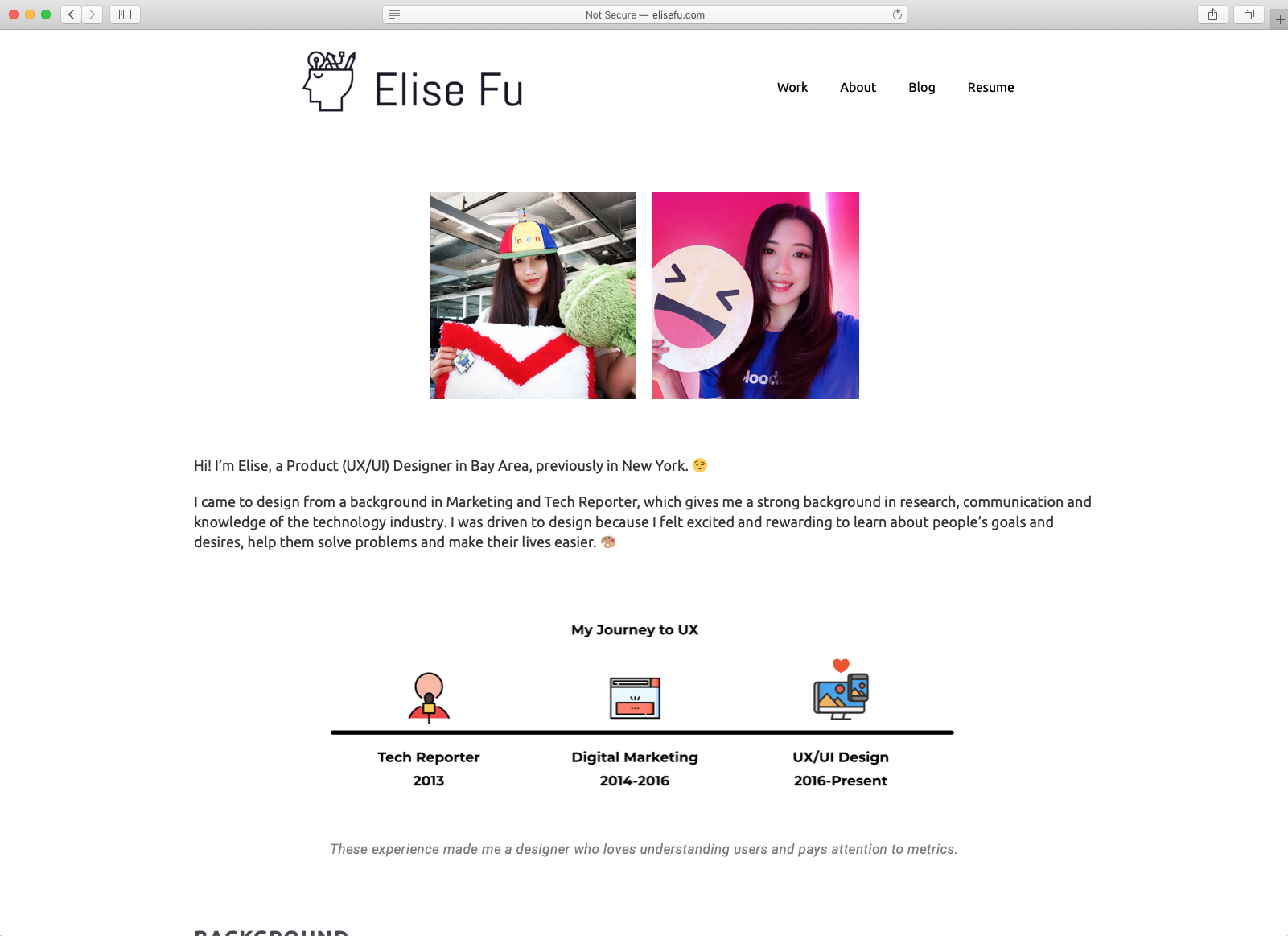 Elise is a Bay Area designer that jumped to the bay from NYU. She comes from an advertising and marketing background and has fine tuned her communication skills and processes vast knowledge of the tech and digital product industry has a whole having been on the broadcasting and marketing side of things.
Case Study Format: http://www.elisefu.com/work-komeeda/
Impact/Metrics
Background
Problem
User testing
User research
Information Architecture
Design
Implementation
Major Findings
Formal User Testing
Conclusion
I was driven to design because I felt excited and rewarding to learn about people's goals and desires, help them solve problems and make their lives easier.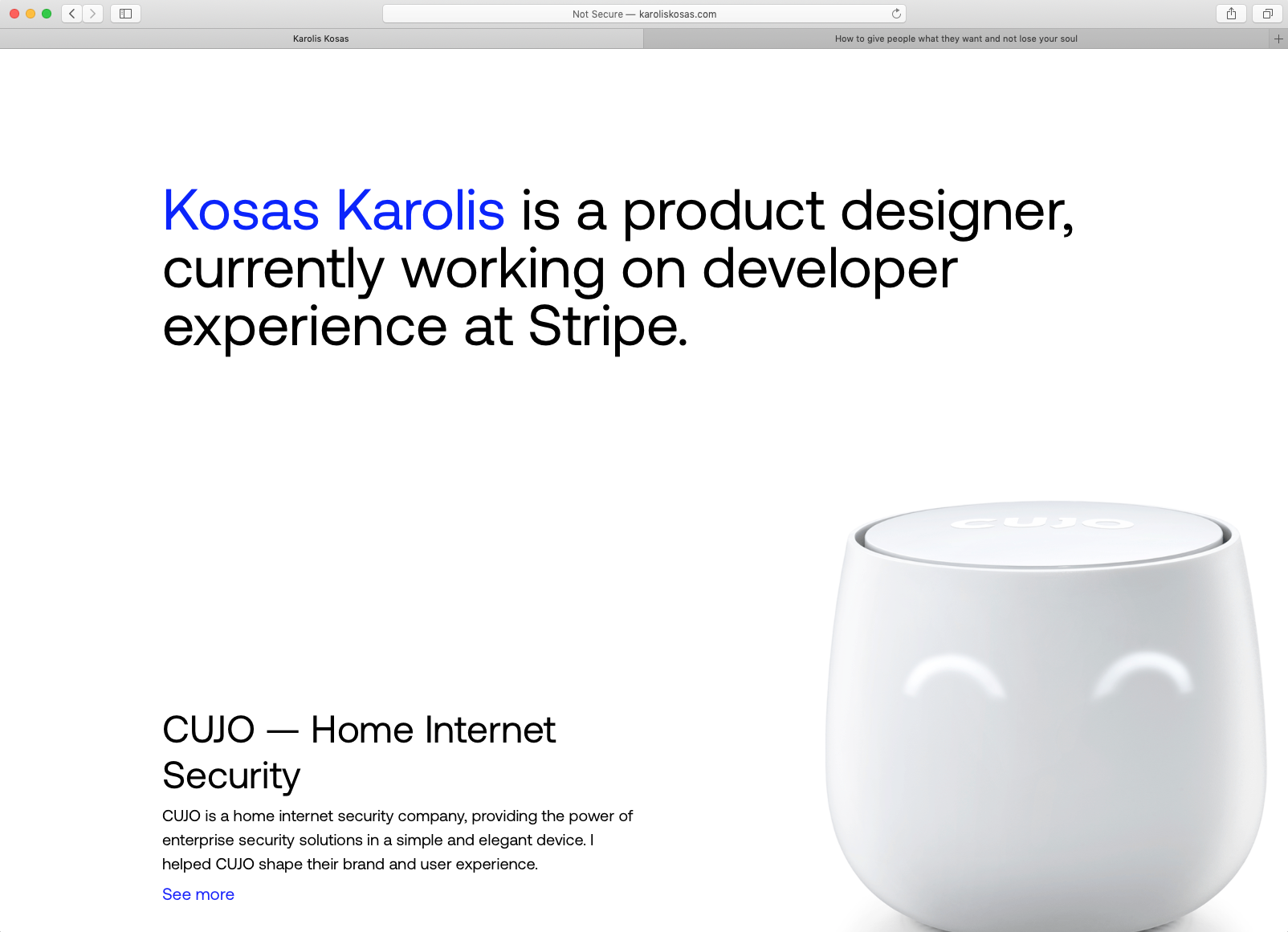 Having recently joined the amazing design team at Stripe as a Product designer, Karolis's portfolio is clean and minimal and his case studies really understand the mental model of the user, getting into their heads and revealing the friction points they are feeling and how he can insert a solution that improves on the experience with compromising the soul of the designer.
Case Study Format: http://karoliskosas.com/cinemaclub/
My role
User research
prototyping
UI design
Built the product from zero
Branding
Results
Visual communication is a self-sufficient organism capable of adapting and evolving based on the input of multiple sources.Acting in such context, the designer is an initiator, establishing methods and boundaries for the system to establish itself as an independent entity.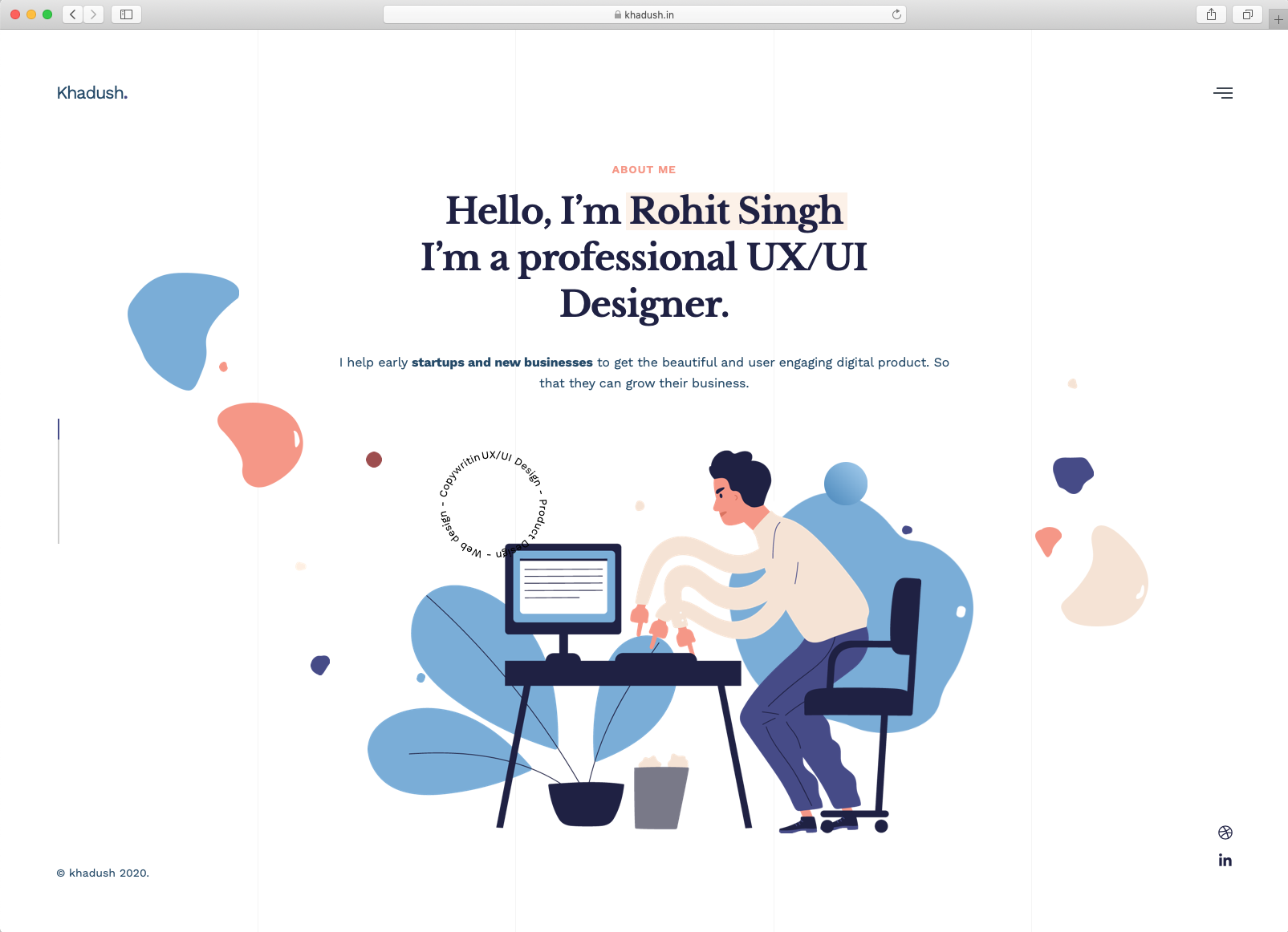 One of our very own graduates! Rohit Singh is an up and coming product designer with a focus on helping early-stage startups and new businesses blossom.
Rohit outlines his process for creating an MVP for his digital product from scratch, which serves as a sort of physical and virtual library for the poorest class of India.
Case Study Format: https://work.khadush.in/booksite-an-online-physical-book-sharing-platform/
Inspiration
Validation
User Interviews
Lean Canvas
Information Architecture
Visual Design
UI Design
Mistakes
Problems
Final Words
I specialize in helping early stage startups validate their riskiest assumptions using leading design methods
After analyzing all of these case studies and working with 100s of designers in our product design course to get them ready for the job application process, we've create our own tried and true templates to make it easy for designers to replicate the successful format and structure of these top portfolios using Notion.
Each of these amazing portfolios tells the story of the product designer, their evolution, their process and shows what they bring to the world. But it's not easy doing what they do or knowing exactly how to tell your share who you are as designer. Having a solid design education and getting feedback from the design community is the best way to ensure that your work is up to par and being presented in a way the shows your skills and your worth.
Have a look at our partners' advice over at Pathrise on building a strong UX design portfolio.