I've never been much of an artist.
My drawing skills peaked in second grade, when my animals were much more realistic than any other student's in my class. I would position a sun in the corner of my paper, shining down onto a radiant meadow and a galloping horse. I would scrawl my name in bright crayon along the bottom edge of my masterpiece. And, of course, my drawing would be treated to a coveted spot on the refrigerator door.
But today, when the animals I draw are of the same quality as those I drew in elementary school (note: I'm now in college), I don't carry quite the same badge of courage around on my chest as I used to. So, how have I found myself in graphic design?
Often times in the design community, we come across the question "can you design if you can't draw?". This was a burning question in my mind especially as a student looking into product design and management. If my drawing skills were stuck in 2006 with 8-year old Jeremy, how could I ever hope to become even half-decent at visual design?
Well, I'm living proof that you don't need to be a Da Vinci or a Picasso to be good at design. The process involves so much more than just drawing and shading (although it would certainly be helpful if I knew my way around a canvas). I'm no master artist, but I do have some qualities that have helped me overcome my artistic shortcomings. Let's run through a few of these traits so that I can show you that you can also get your foot into the proverbial design door!
Creativity
While my tangible artistic prowess is stuck sometime in the late 2000s, I have a powerful, more abstract quality that I've nourished earnestly since then - my imagination.
You see, I can't draw. But I can take advantage of the power of my mind to creatively come up with ideas and solutions. Just because I can't put pen to paper and magically produce a graphic doesn't mean I don't have the mental prowess to ideate and create one.
In fact, that might be my favorite part of visual design - determining what I'm designing and how to present it. I engage in the same thought process as artists typically would, thinking for example about what I'm trying to convey or how my audience would receive my message. I think of creative ways to convey my message, whether that's through a rocket ship blasting into space or simply a quote from one of my favorite movies.
Creativity, as designers, is one of our most powerful tools. It comes in handy when engaging in UI and UX design and it helps us reach our audiences in new and exciting ways.
And the best thing about creativity is that we all have it!
Of course, it's not enough to just have the big ideas. At some point or another, you do have to take on the scary task of actually producing your vision.
But that's where the next item on this list comes in...
Determination (and very, very, helpful tools)
Now you might be saying, "So what? I'm creative. I still can't draw. How does that help me design?"
Well, voice in your head, creativity is just one step in the ideation/creation process. It's a super important first step, but design doesn't end there. Now that ideating is out of the way, you have to get to creating. And often this is the scariest part of design for new designers with little to no artistic experience.
Creating your design is a frightening notion full of the possibilities of failure, misrepresentation, and mistakes. It's a process of trial and error that can get under your skin. And, disclaimer: it's no secret that it might be even harder if you don't know how to draw.
But that's exactly what design is - a process. And nothing rewarding has come to those who weren't willing to put in the work. There is a conceivable end-goal when you design and, if you're like me, all you're missing is the tools to help you get there.
But, one of the most important traits you can have when it comes to producing your design is determination.
UX and UI design is all about trial and error. You have to be willing and ready to fail all the time, regardless of your experience. Even the best designers out there fail from time to time! But, with determination, your creative and artistic process can launch you towards an amazing product or graphic - one that you only could have found through iterated failure.
It's important to know that failure doesn't mark the end of your design - it only serves to show you how you can improve what you make. You may fail sometime in your process, but learn how to fail quickly and how to brush off negative feelings.
"Okay, so I'm creative and determined. But I still don't know how to put pen to paper!" Those were my exact thoughts when I first got into design. Luckily for us (us being creative, determined individuals with elementary drawing skills), there are plenty of tools out there that help us produce the visions we have!
Tools
Consider Sketch, for example. Sketch is one of the industry-recognized design tools and for good reason - it's intuitive, it's powerful, and it's lightning-quick! The picture below shows just how simple the interface is - I got the hang of it within a week of testing the water!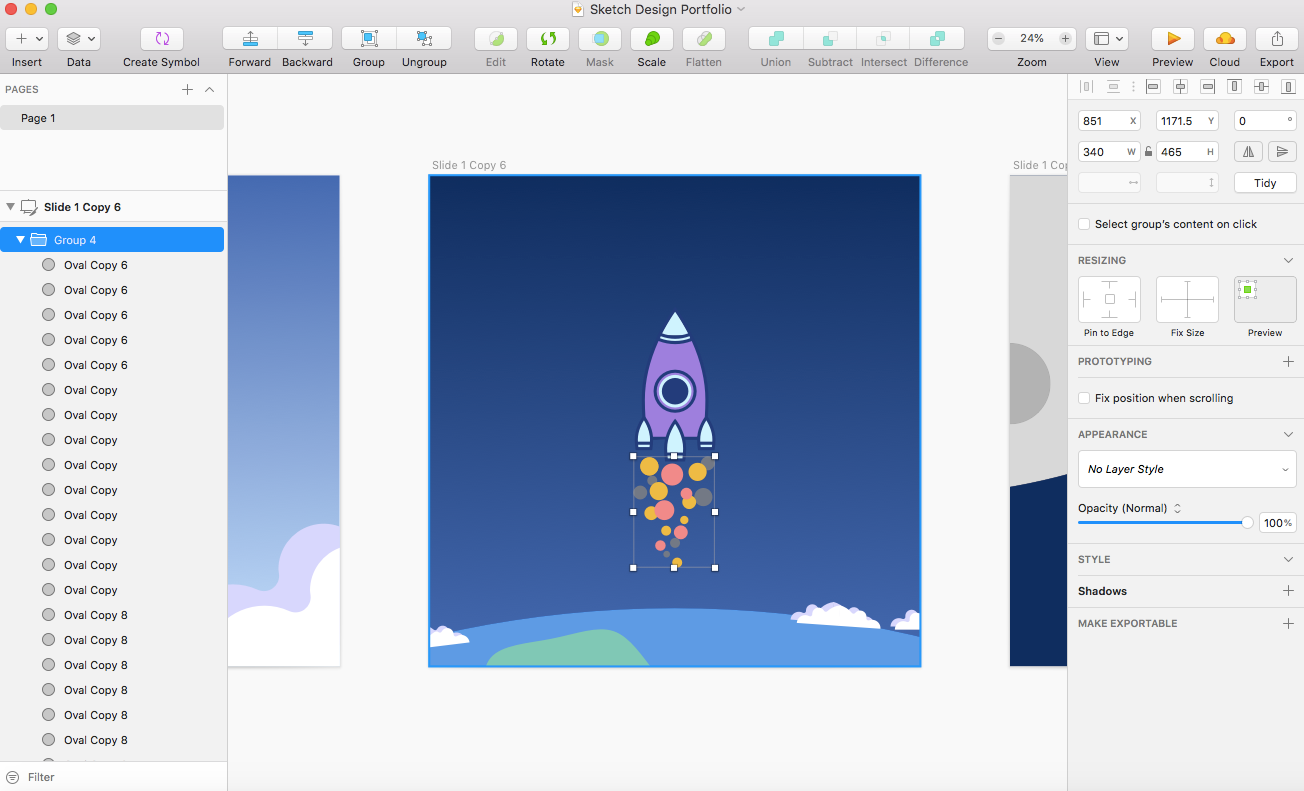 And the best part is that the design community has come together to pool resources and make Sketch even more accessible as a tool for new designers. DesignerUp, for example, gives all of its students 50% off a subscription to Sketch when you enroll in their course, making it that much easier to get your foot in the proverbial design door!
Another great resource that I've learned to use to organize my thoughts and processes is Notion. Notion is cool because it's a collaborative application that I can use as a singular workspace for anything relevant to a specific project. In other words, I can use it to keep track of everything I need for a design. And, as a student, organization is a huge key! Check out this article on how DesignerUp students use it to organize their UI/UX and product design projects.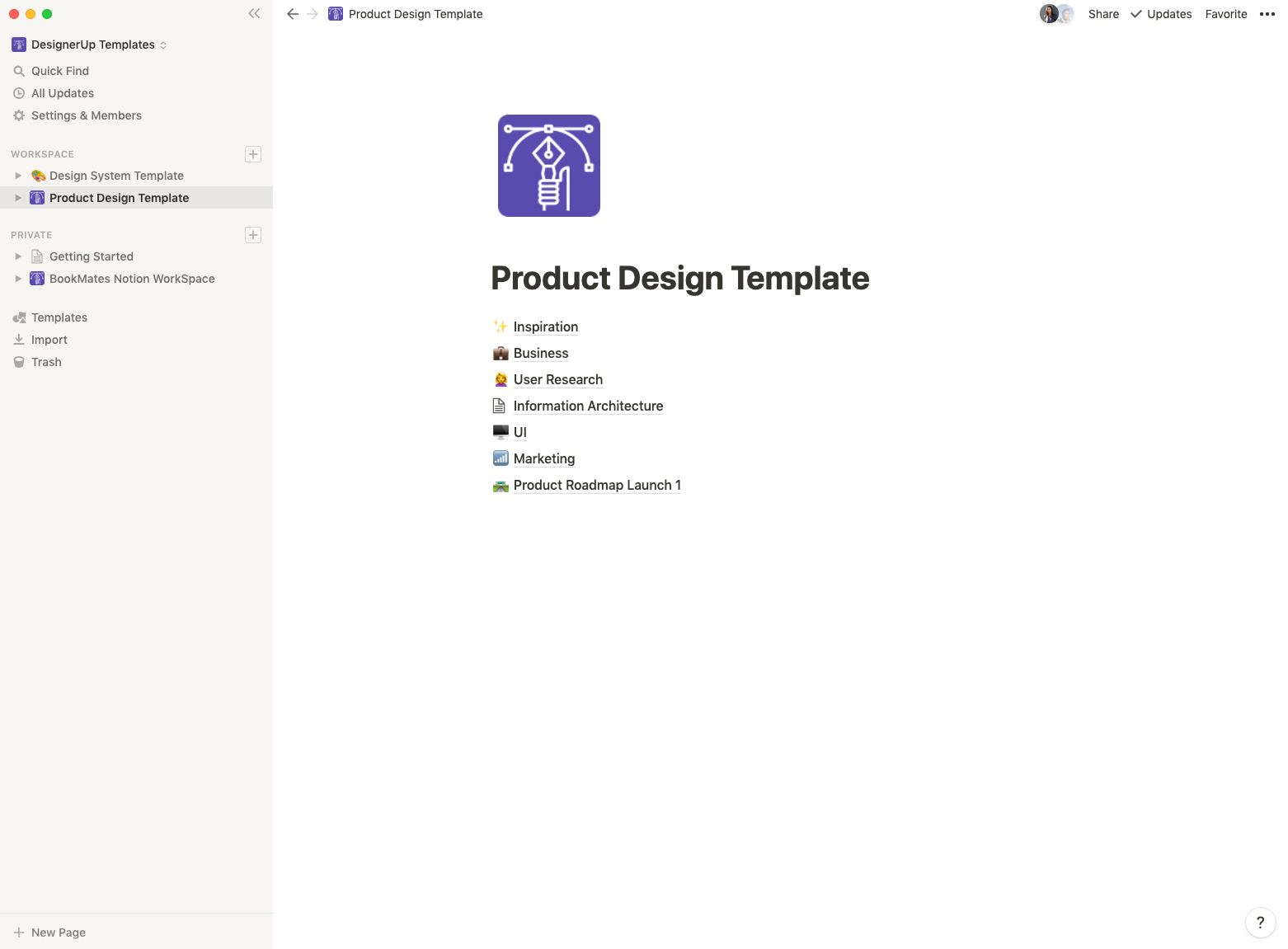 I worked on a project recently, aiming to produce a poster flier for a Halloween podcast. Now, remember what I said earlier? Galloping horse and radiant meadow? Sadly, I don't have the skills to draw fantastic Halloween-themed graphics like cartoon ghosts anymore. But places like sketchappsources.com provide extensive resources - even Halloween icons! - for any and all designers to use. And there are plenty of more tools like sketchappsources.com all over the web and app store! With the help of designers around the world, I was able to create an awesome Halloween flier and learn how to create cartoon ghosts for the futureIf you're entering design, you're not alone. You have a whole community behind you! But it takes creativity and dedication to make it work.
I've never been much of an artist. But I like to think that I have the makings of a pretty good designer. If you're creative and dedicated to designing awesome experiences and content for your audiences, then nothing is holding you back from visual design. All it takes is a leap of faith into the intuitive interfaces of Sketch and Adobe and you'll be on your way in no time. I can't promise that you won't fail or make a mistake now and then - but you can certainly design even if you can't draw. Be creative. Be determined. Design!