In 2013, I moved from the West Coast to the East Coast, leaving the warm LA summers for the harsh New England winters. I could already imagine the stoic architecture and grayscale neighborhoods. My first Google search of our Massachusetts home confirmed my suspicions — a colonial-looking facade with exposed brick and columns, braced for the infamous Boston blizzards.
Sigh.
Our move was a coast-to-coast drive to Boston, where my family had just leased an apartment built into an old mill. To appease me and my sister, my parents allowed us to map out most of our cross-country route.
California was home. Boston was not. So, we picked the biggest cities we could find and dotted them along our map like a breadcrumb trail we could use to find our way back home to Chino Hills.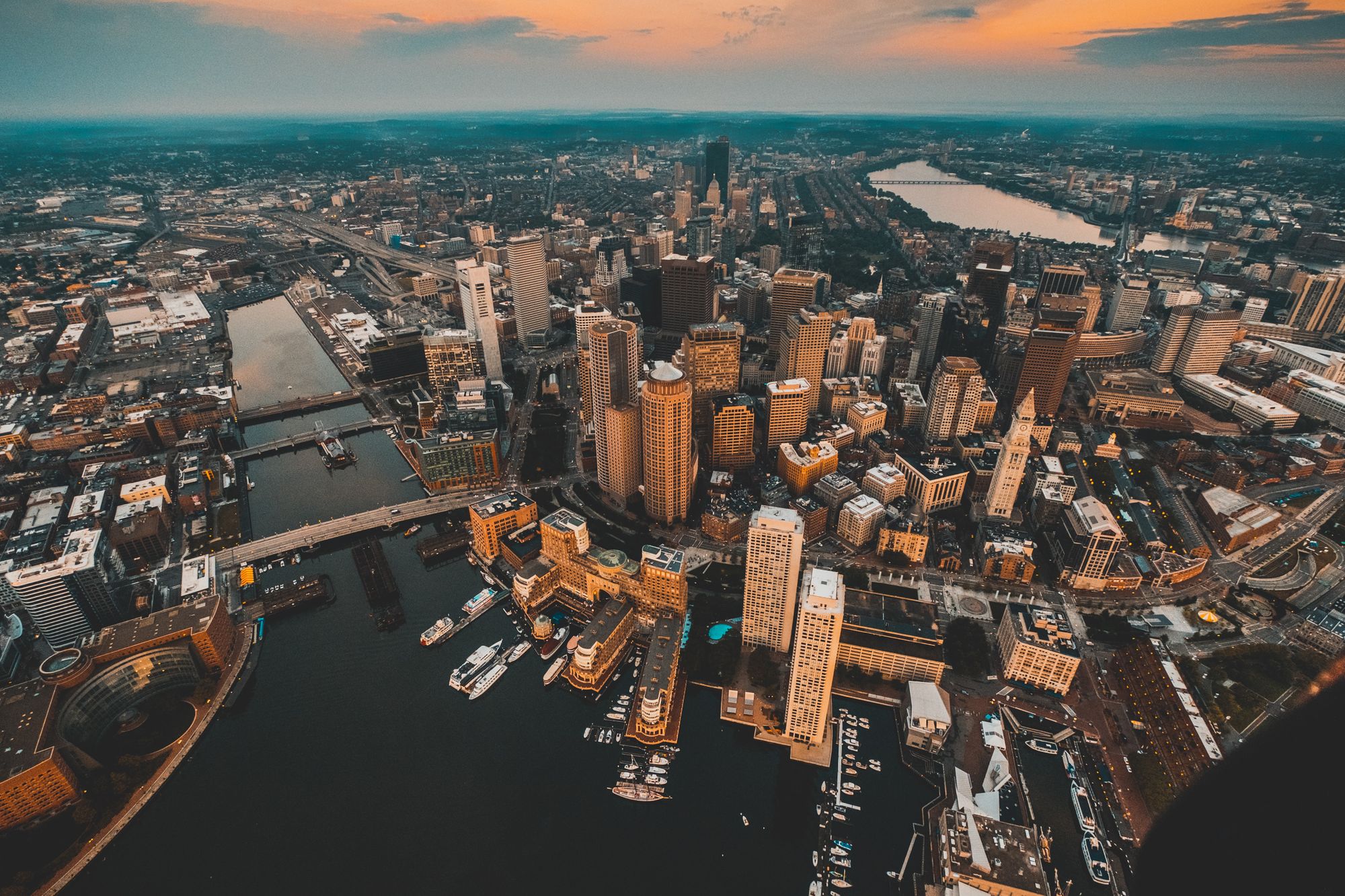 Los Angeles. Las Vegas. Denver. Omaha. Chicago. New York. Boston.
With some motels here and there.
The trip was long and monotonous, prolonging our goodbye to Southern California. And I certainly didn't expect much to come from our cross-country trek.
But as with most lived changes experienced by angsty teenagers, I was pleasantly surprised by my family's adventure. And, looking at the bigger picture, I learned a great deal about personality, identity, and simply how things change.
Reflecting on those lessons has given me a window into design that I'm grateful to peer through. It's helped me realize that design is everywhere... but that mindful design is a conscious act of awareness.
Design often helps brands articulate and align values with their audiences. Traveling from city-to-city across the nation, I realized I was assessing the design of each city and where I fit in. But as a second-generation immigrant who was too Asian to be White, and too Americanized to be Filipino, I struggled to find a city I identified with...
And then I found it in the unlikeliest of places.
Let's track my time through these cities so that I can show you how design thinking was ever-present on my cross-country drive. Ultimately, we'll learn that mindful design isn't a one-size-fits-all.
Here's my search for the meaning of mindful design.
Los Angeles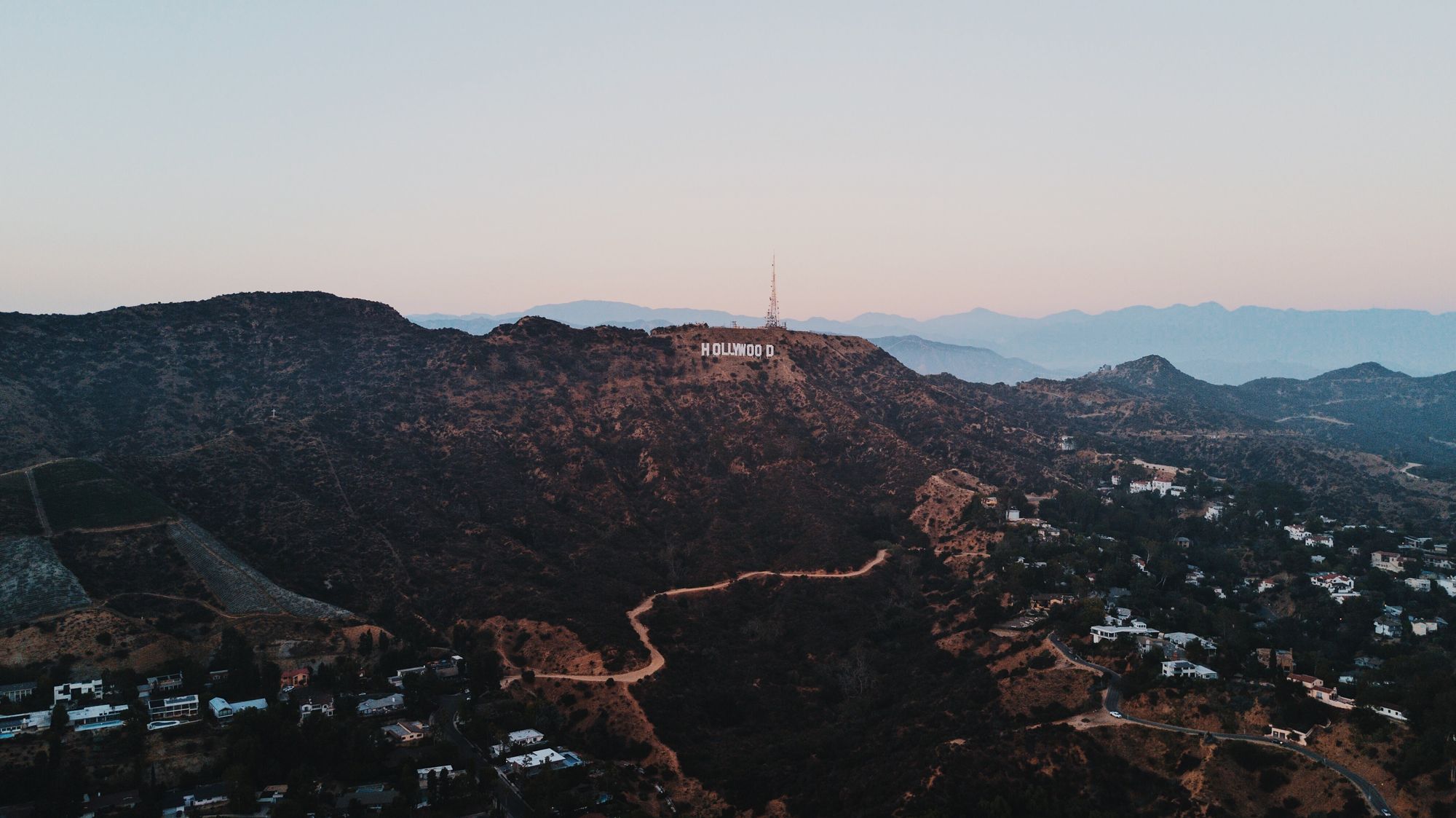 Our roadtrip to Boston started on the I-10 highway, a notorious freeway in Southern California. I chose LA as our first destination for two reasons. For one, I knew I wanted to say goodbye to the city.
I also knew our drive would take 3 hours minimum (thank you, LA traffic). So, as we slowly approached the city for the last time, I had every chance to admire the Los Angeles skyline in all of its glory.
Ahhh, LA. The city of angels and dreams.
I took it in with open senses — the bustle of cars and people melded into a single noise and the air was slightly tinged with the familiar scent of gasoline. With so much happening, the city felt like a well-oiled machine, with all of its gears working together to keep the light atop the US Bank Tower running.
But despite its old history and the significance of its corporate structures, LA was also a city of creativity and color. Another breath in helped me feel the city's culture, and my head swirled with memories of rollerbladers, soccer in the streets, and up-and-coming artists busking...
In LA, old met new and every banker was matched by a bohemian. It's what I loved about the city and it's what I was going to miss the most.
LA is one of the largest cities in the world, stretching over 500 square miles and boasting nearly 4 million people. In fact, the greater Los Angeles metropolitan area is one of the most densely populated regions in the US! Because of that, LA is an ever-evolving gradient. In the same way that it combines older and newer generations, it also sits at the intersection between different cultural spheres.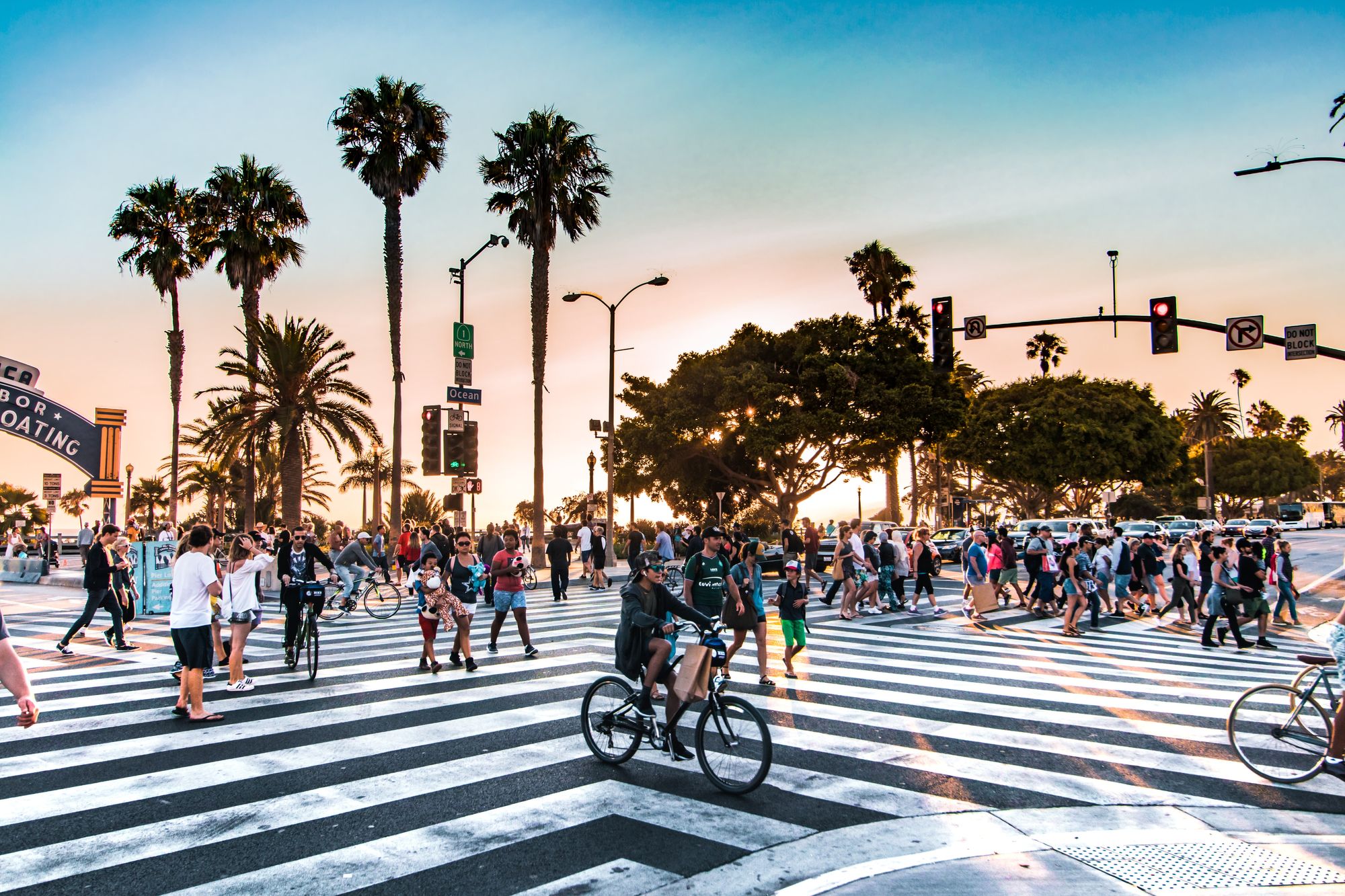 It's a city of difference and creation. It's a city in motion. It's completely different one day from the next.
In this culture of transience, I was able to be me.
I've often struggled pinning down my identity as an individual balancing Asian heritage with an American environment. So, as a result, I found a lot of comfort in LA's own confluence of identities.
While I didn't realize it then, our first stop in LA — and my final trip to the city — was my first stop in the search for mindful design and a new city I could call home.
When reflecting on LA's design, my mind jumps to two places.
First, it jumps to LA's stark lack of proper public transportation. Combined with the fact that the city extends over 500 square miles, it's easy to see that LA is hardly a model of 'mindful design'.
However, what LA lacks in accessibility, it makes up for in personality. Where else can you find a venue quite like the Disney Concert Hall, just 10 minutes from Filipinotown, and another 15 from the Hollywood Sign?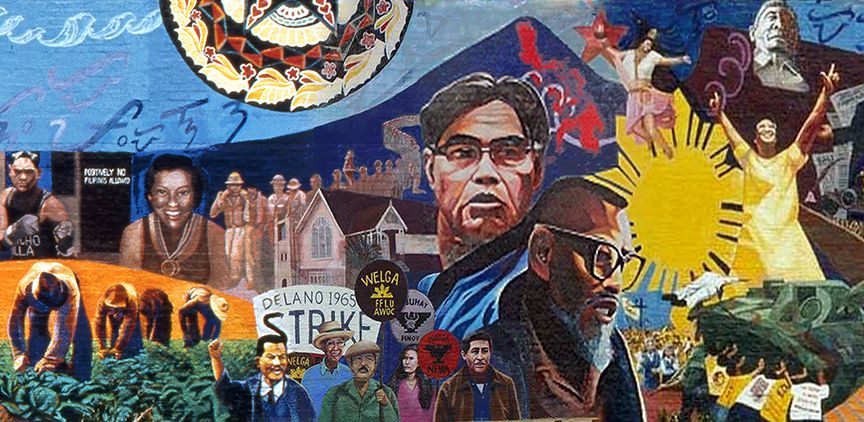 LA certainly doesn't have the public transportation that cities like New York, Boston, and Chicago have. But, in an odd way, that helped me connect more deeply with the city and experience it much more viscerally. As a Filipino-American looking for an anchor to call home, LA's open streets, long walks, and sprawling size gave me and my mind a place to wander.
While LA lacks certain key characteristics of mindful design, it taught me a few very important lessons:
Navigation is an important part of design, whether it's how your audience interacts with your Instagram post or finds their way around your site.
My reflections on LA also reminded me that the reward is often in the journey, and that some of my fondest experiences happened in between events and on the go.
Most of all, my fondness of LA reminded me of the importance of connecting your brand to your audience, and it showed me how hard it can be for a user to let go of a product he/she appreciates. LA cultivated an intermingling brand of different cultures, and that vibe ultimately helped me find my West Coast home.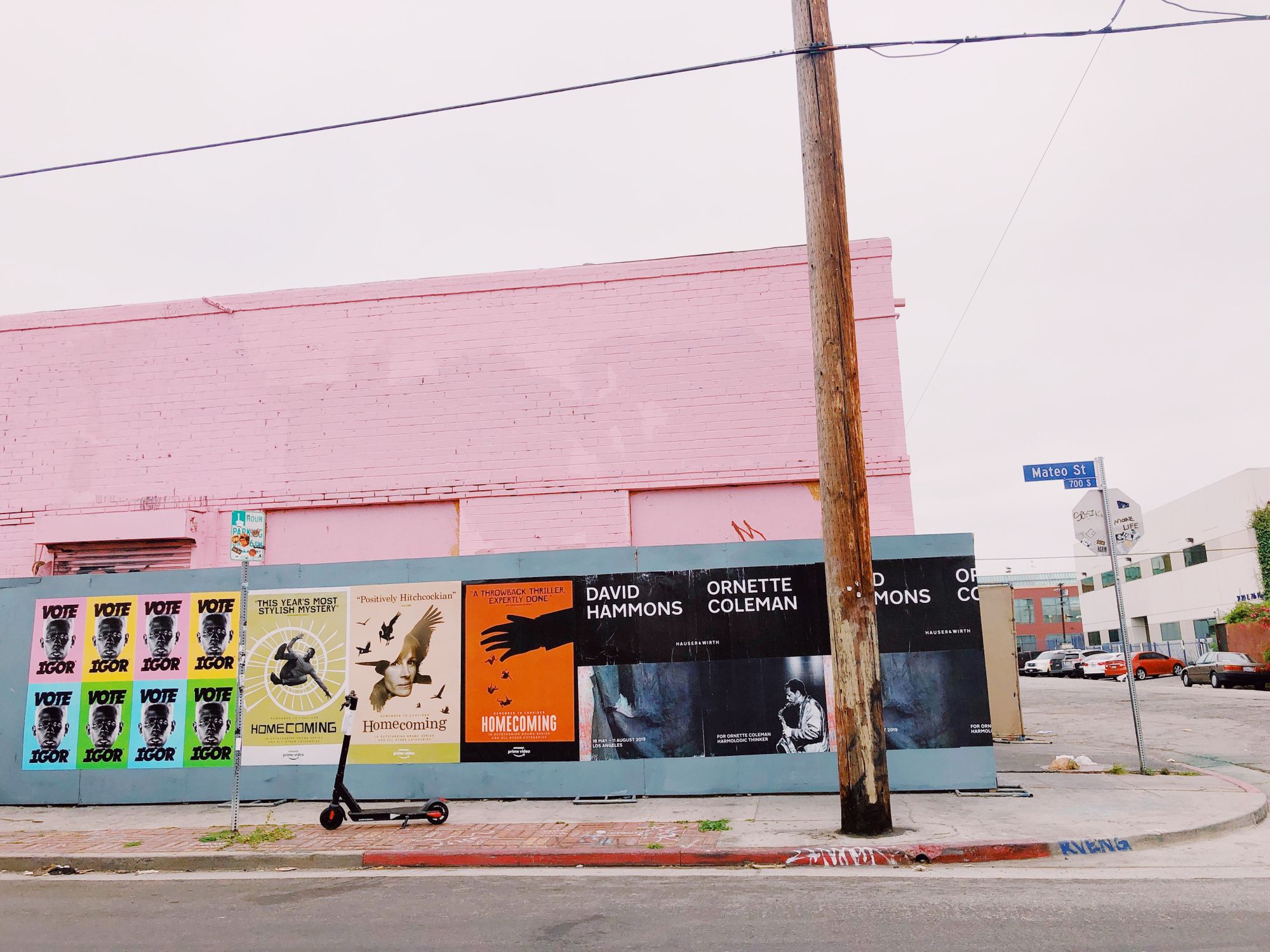 We left Los Angeles late at night after a full day wandering the streets, nibbling on snacks, and singing down alleys. Behind us, I could see LA's lights slowly fading behind hills before the US Bank Tower — that West Coast monument, and the tallest building in LA — disappeared completely.
Turning in my seat, I stared out the front of our SUV, scanning the view, and saw nothing but trees and flatlands.
Here we go.
"Vegas, baby!" my Dad said, excitedly.
I sighed, pulled my hood over my ears, and slept.