So much has happened in the World of UX and Product Design this past year. The online resources, support, content, opportunities, conversations and innovation happening in the digital product space exploded in an exponential way.
In this year-end wrap-up, I'm going to summarize some of the significant resources, tools, trends and events in Product Design over the past year and take a look forward at what's ahead.
Online UX Talks and Workshops
A few years ago it was me and a handful of other designers hosting free online webinars in the UX space. Over the past year, this has changed significantly. Thanks to a combination of accelerated remote work and so many more online communities of designers and hosting free and paid events, workshops, live streams and masterclasses. There is no end to the incredible value and knowledge that you can gain from these interactive online talks.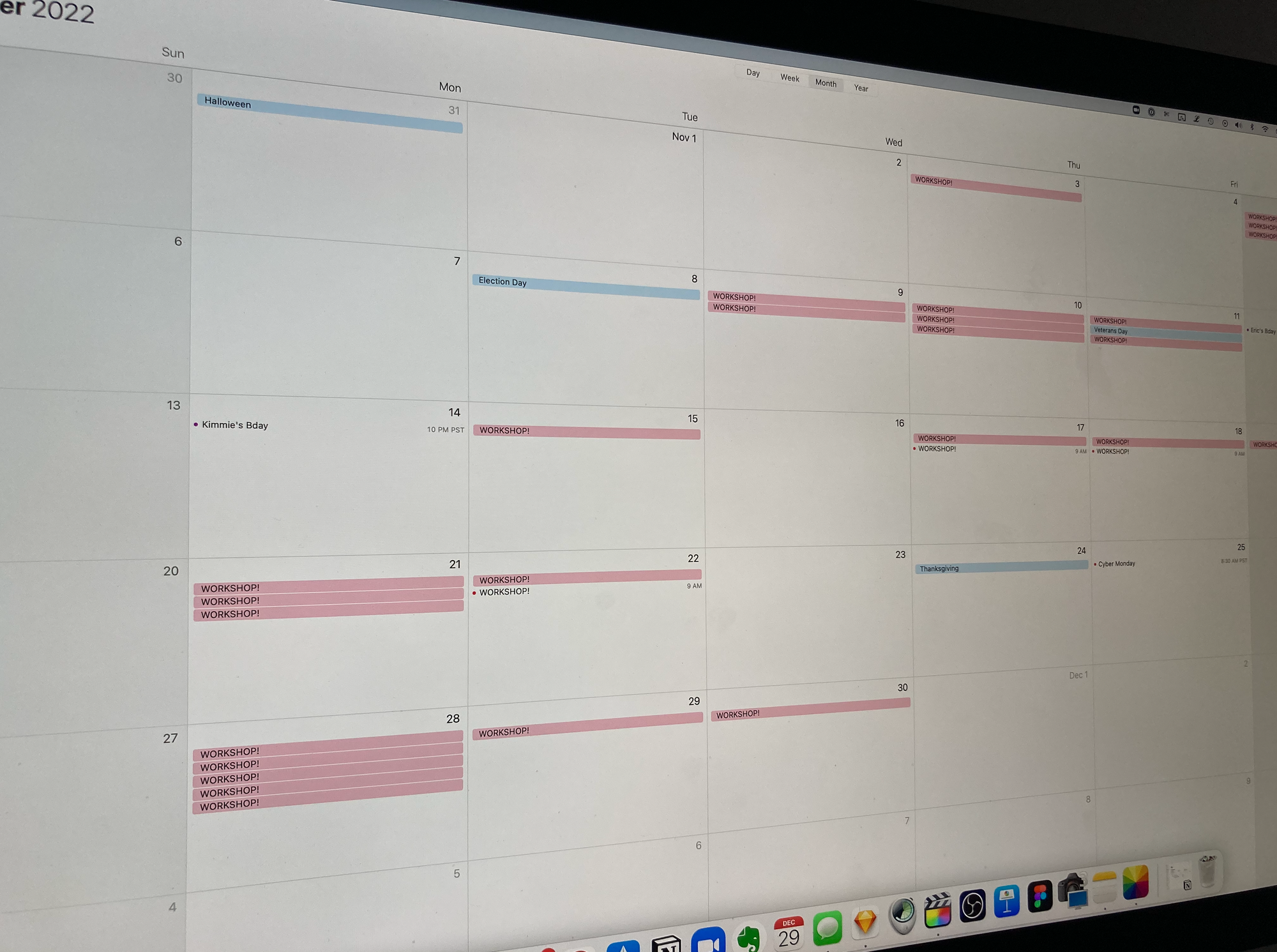 Some of the most notable ones for me this year happened on ADPlist Group sessions, Design Buddies, Floxies Design community for women and in Jared Spools Workshop for Leaders in design.
UX Courses and Bootcamps
One of the topics most dear to my heart is online education. This past year we've seen a huge offering of different design programs, courses and bootcamps hit the market. What's wonderful about this is that designers are no longer limited to the 1-2 big expensive bootcamp programs, the isolated struggle of self-learning is no more, there are so many veteran designers creating real-world, quality courses and communities to teach you every aspect of design. You are free to choose the type of program and teacher that is best for you!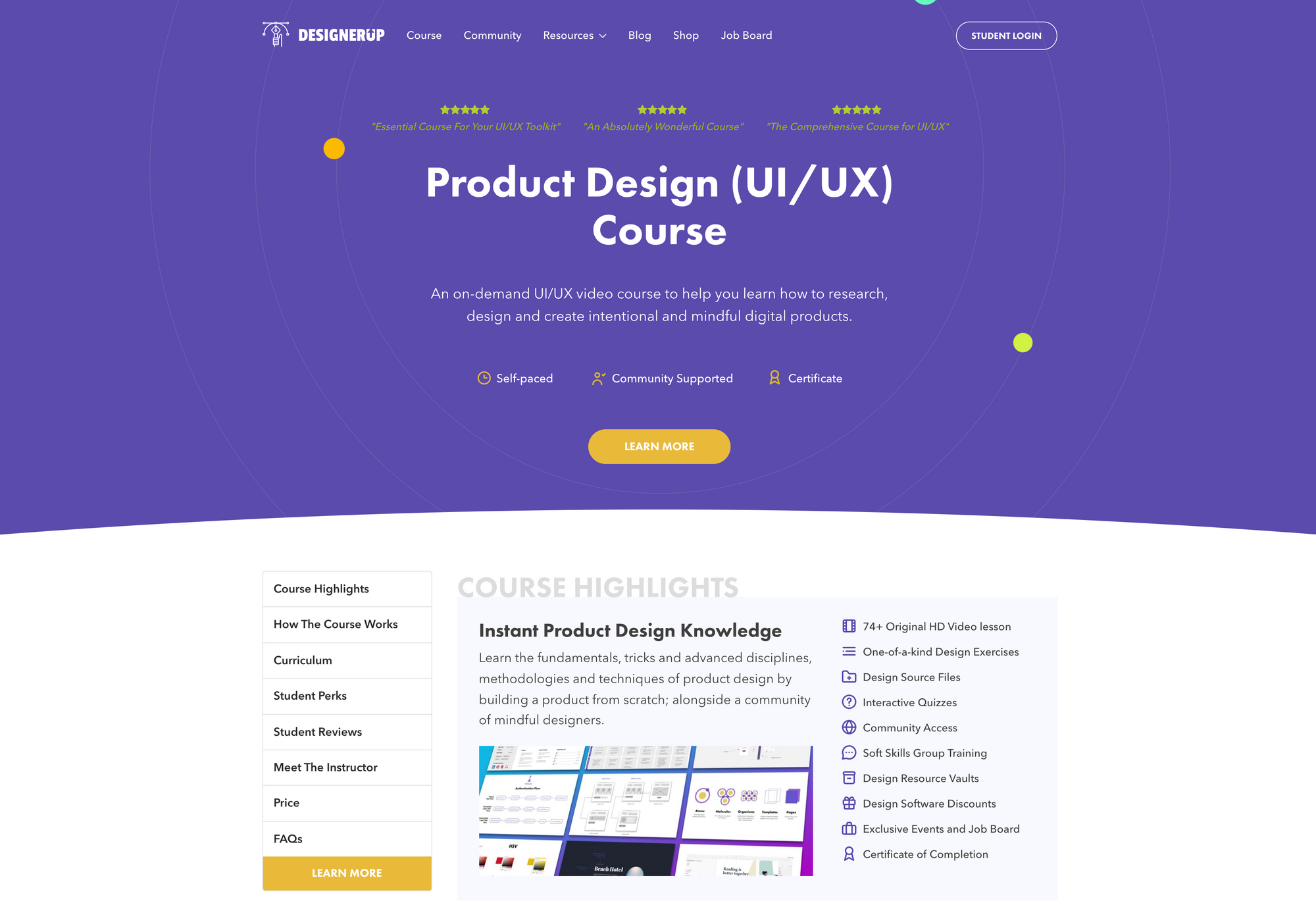 Our DesignerUp Product Design Course become so popular this year because of our mindful design philosophy and the way we teach business and product strategy alongside UX and UI. Here's a video that I've done that covers the different types of programs, courses and bootcamps.
The rise of mentorship
It's never been easier to find a mentor or coach in the design space to help with you whatever stage of your journey you're in and I highly recommend doing so. Some of the best places to find this are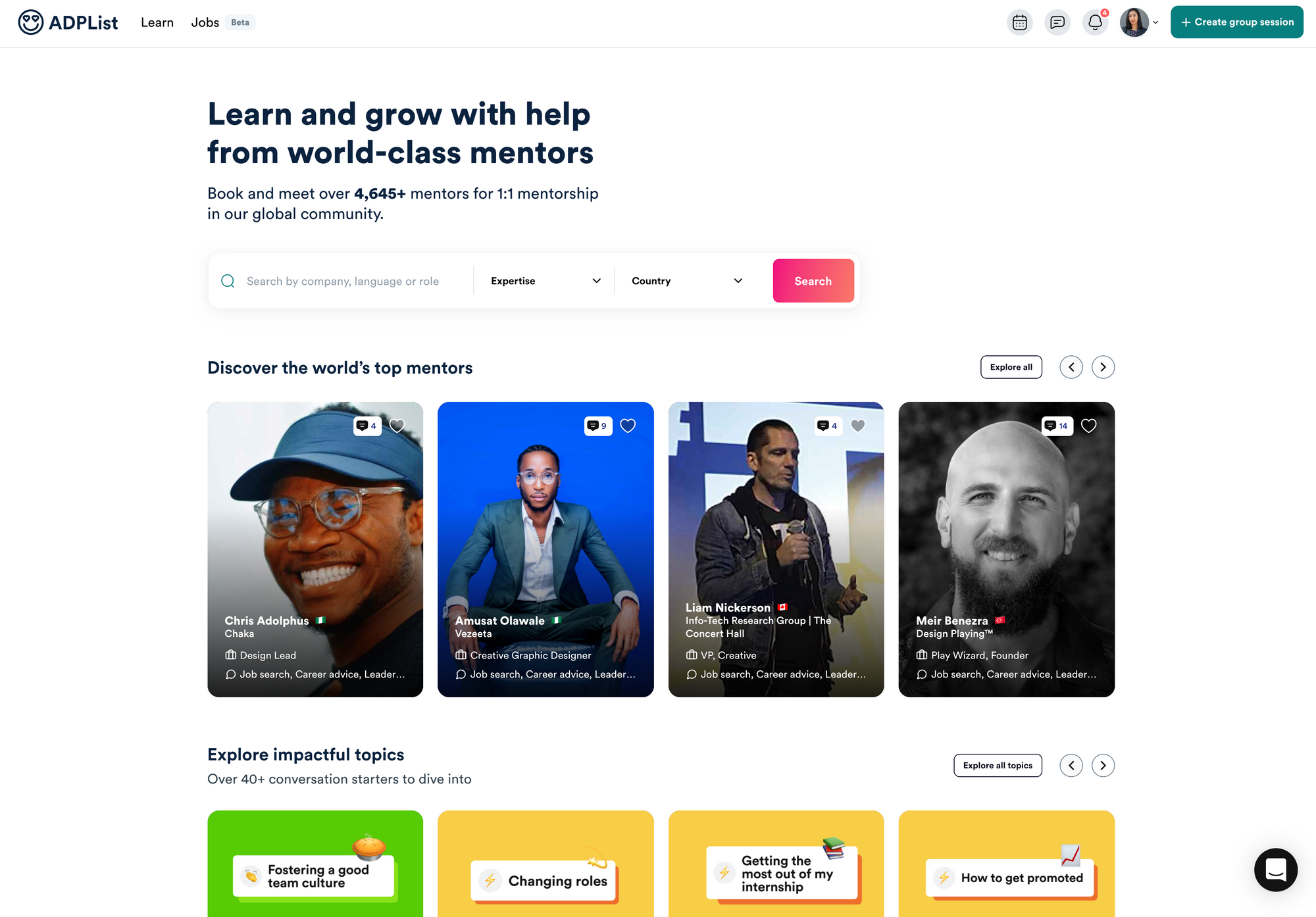 You can also book sessions with 1:1 with me directly for things like portfolio review and creation and career coaching. I also open up my calendar a few times a month for free group sessions so be sure to join the newsletter to find out when those are.
Community
Speaking of community, there is so much action happening behind the scenes in designer communities. These channels have an overwhelming amount of activity and resources. Some of my favorites include: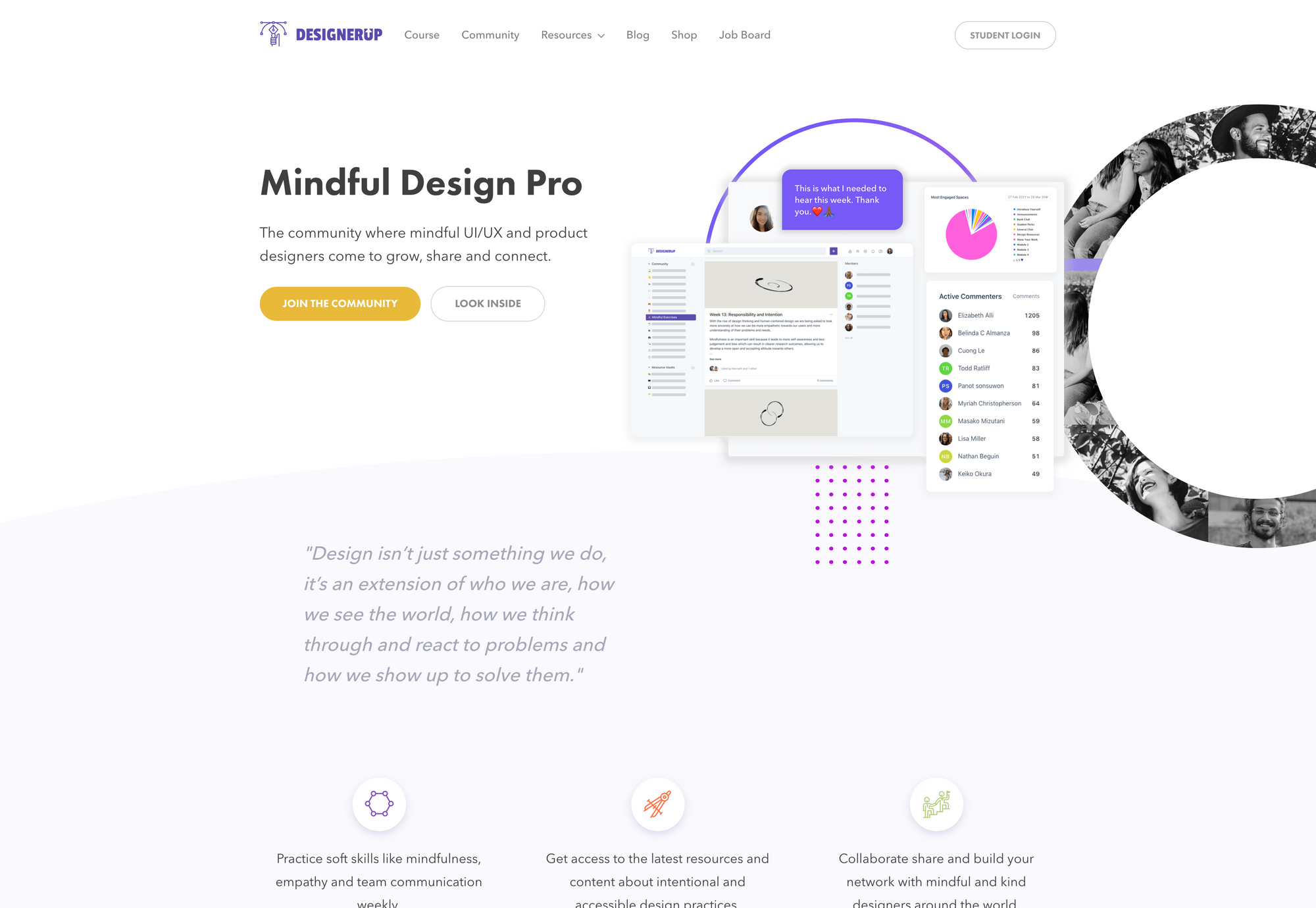 Competitive and Wide Open UX Job Market
As a result of so much access to high-quality education, the pool of new design graduates entering the market has increased by lot and so have the roles and companies looking to match with them.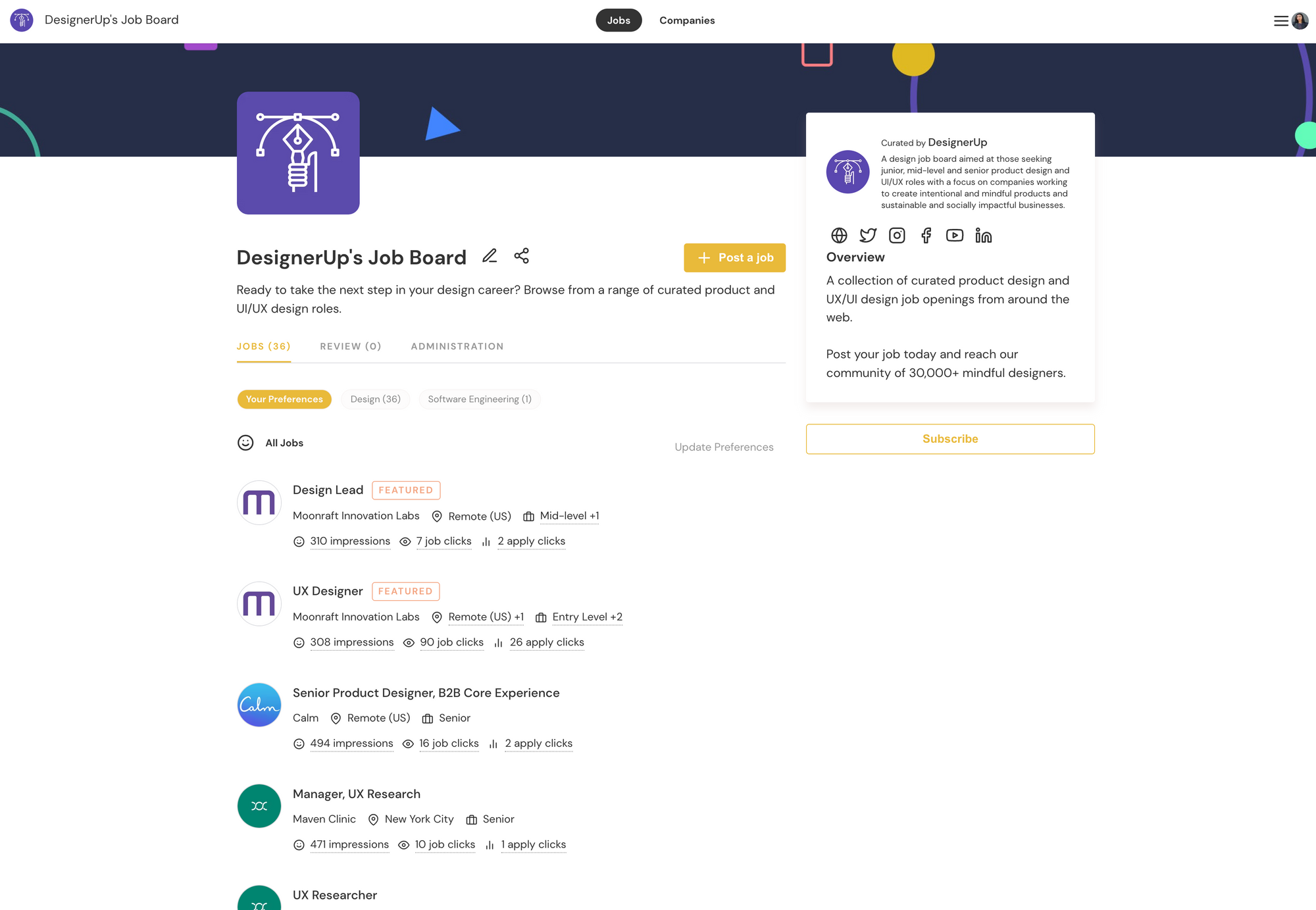 Some designers have expressed that they feel the job space has become a lot more competitive or that it's been harder to find entry-level and junior roles when transitioning. We're doing a lot to help these new graduates including releasing our new job board that's curated with more of these roles at mission-driven companies as well as sharing my Notion job tracker for UX and product designers and job application strategy to improve your chances without playing the numbers game.
Expanding skillsets
When I started back in the early 2000s, pairing a few colors together with some decent visual design chops were enough to get me hired as a web designer. But as the capabilities of technology have expanded and there are so many more experience points to consider for our users and teams our need to understand the full spectrum of human behavior, art, science and human-computer interaction has deepened.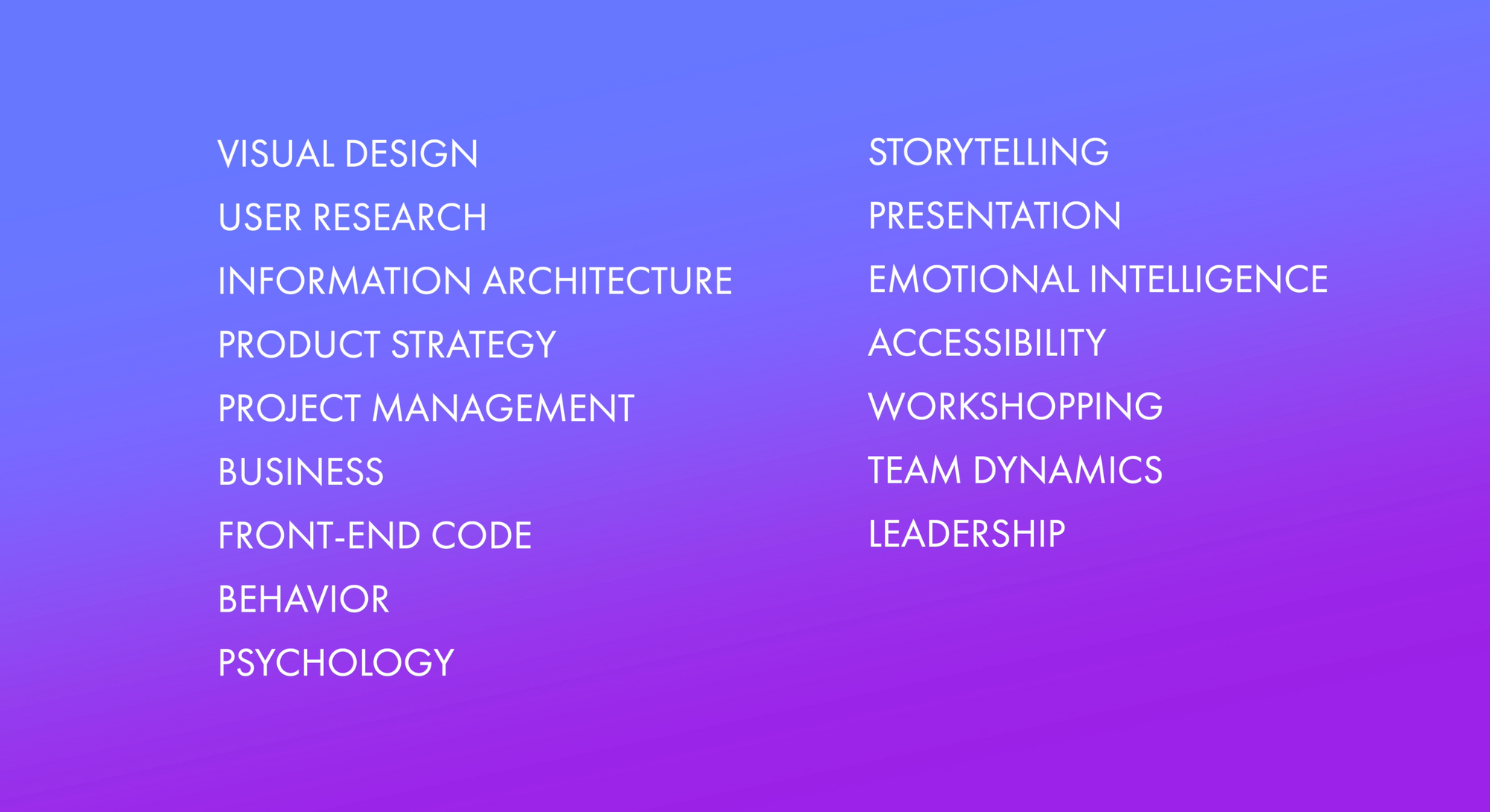 But this has also given us as designers the opportunity to dive more deeply and specialize in the areas that we're most drawn to and skilled at. Some of the areas that are foundational to know as a UI/UX and Product Designers are the following
Visual design
User Research
Information Architecture
Product Strategy
Project management
Business Acumen
Understanding front-end code
Human behavior and Psychology
Storytelling and Presentation skills
Emotional intelligence
Acceptability
Workshops
Team Dynamics
Leadership
Many designers that have been in the game for a while know the importance of having a solid understanding of these at least at a high level before you specialize.
UI Trends
We've seen a lot of experimental UI and Visual design trends happening including some of the following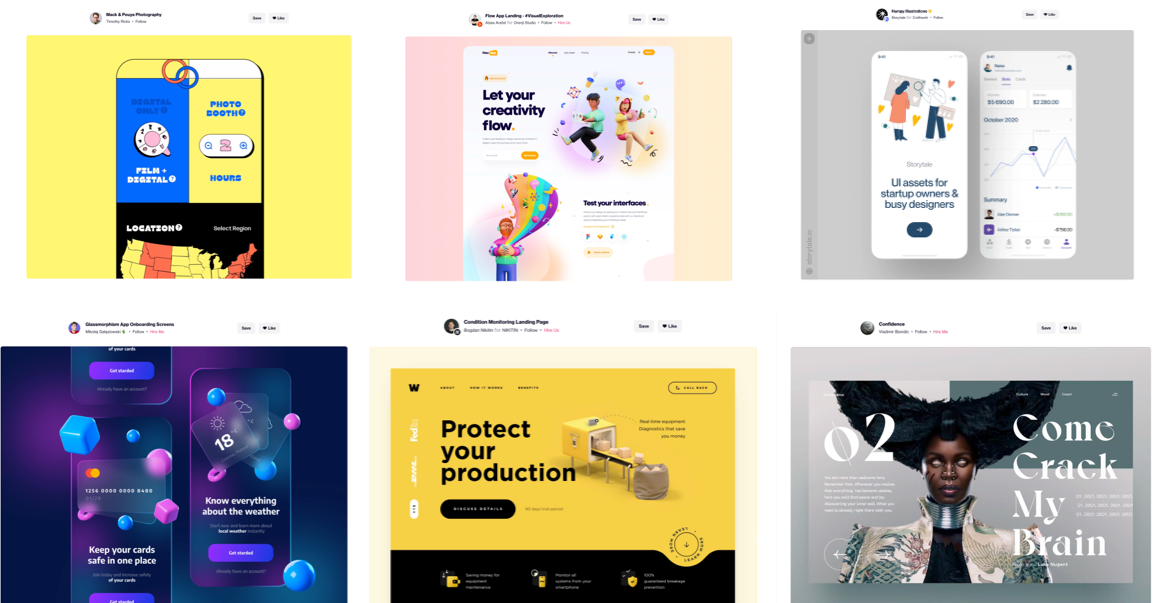 UX trends
In terms of user interaction and experience, we've seen a couple of things really take shape and come into their own this year.
Real-time, remote collaboration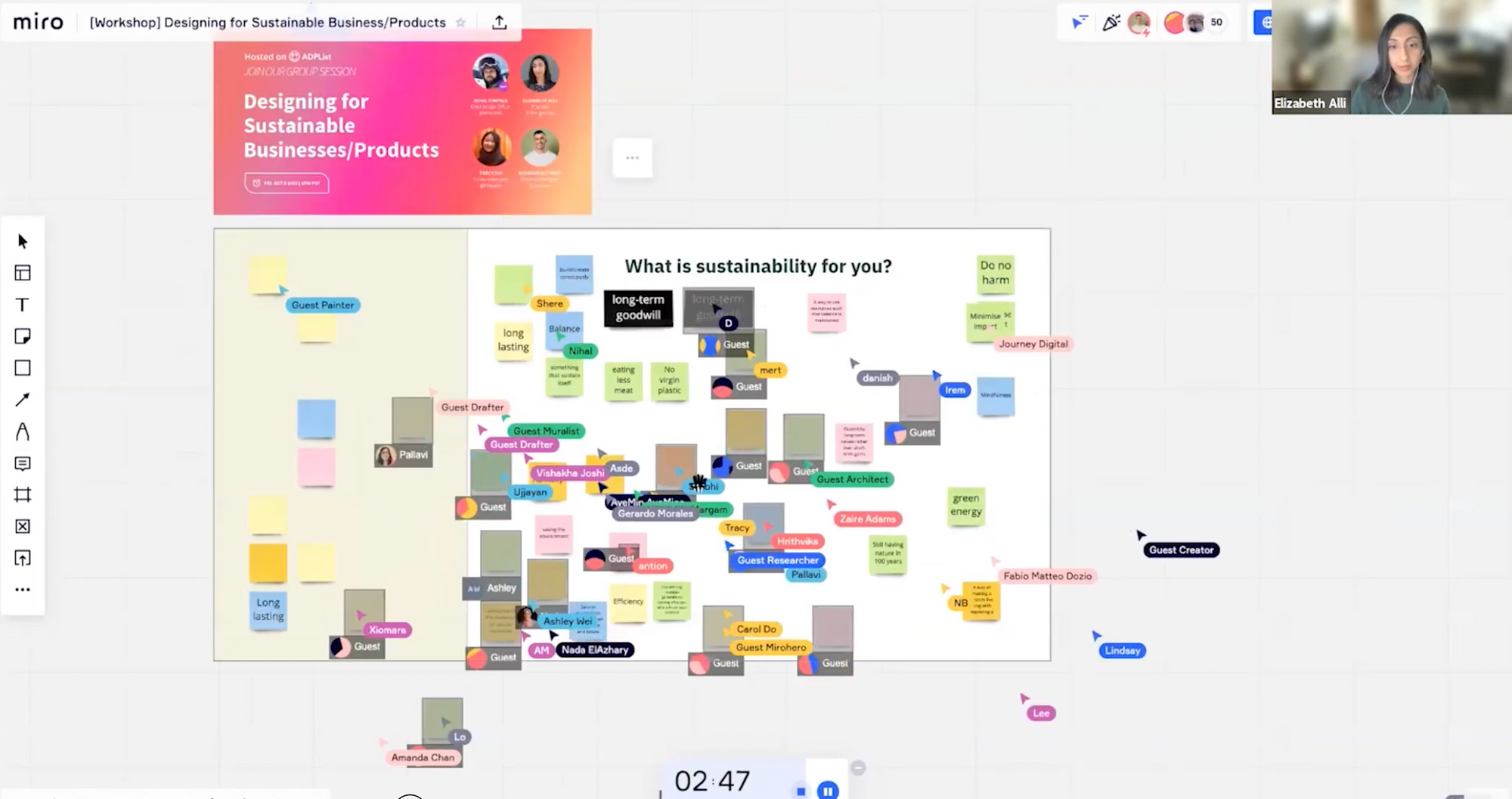 As it's been defined, redefined and refined by companies like Slack, Zoom, Figma and Miro have been paving the way for remote work including things like live viewing, editing, commenting, messaging and sharing documents virtually.
Agile + UX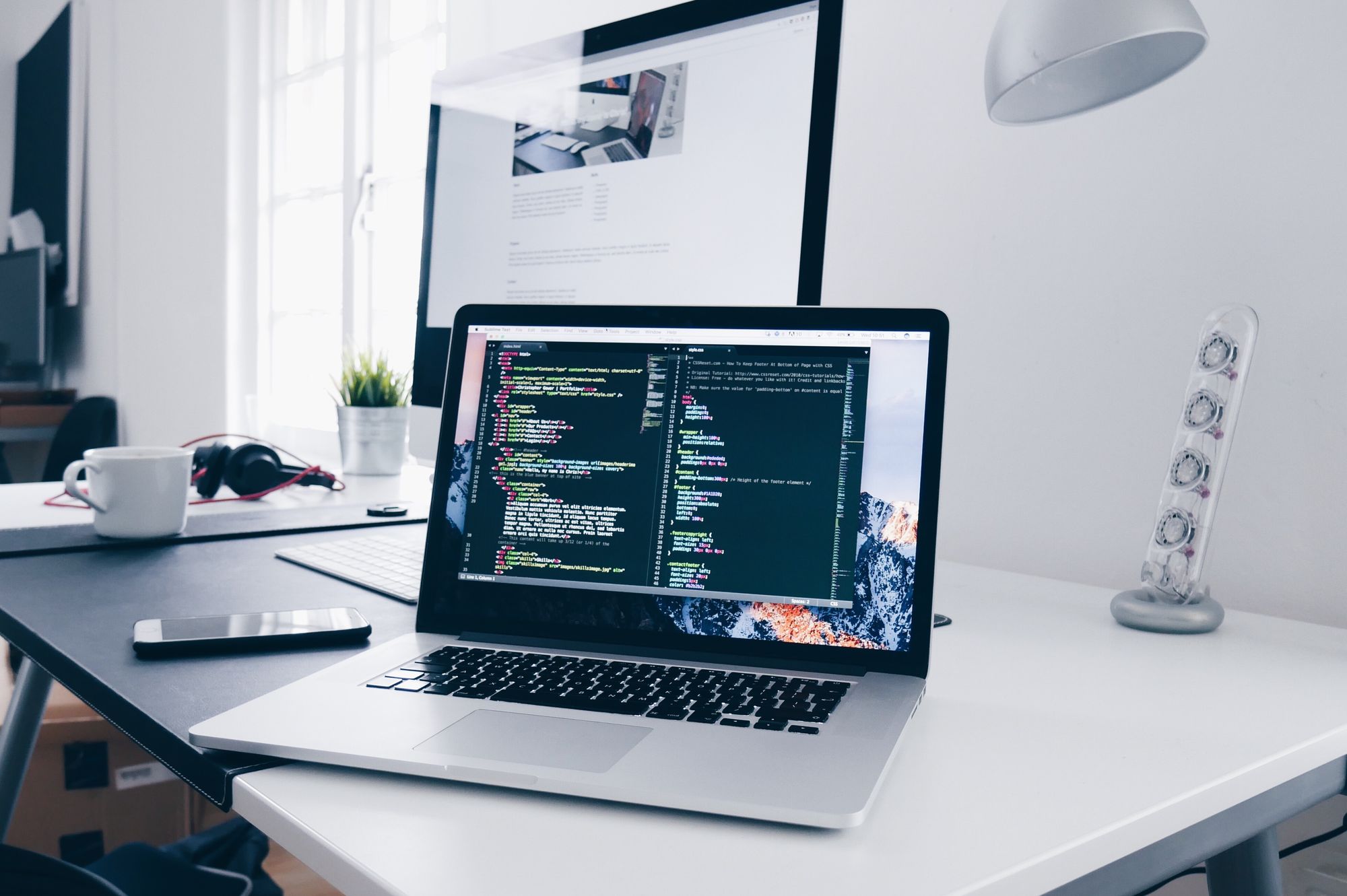 Finding common ground between the agile engineering process and the iterative approach of user-centered design hasn't always been an easy fit. But design leaders like Jared Spool and others showing are showing us how UX designers and dev teams can play nice and how we can put individuals and interactions over processes and tools.
Cross-disciplinary and cross-functional team collaboration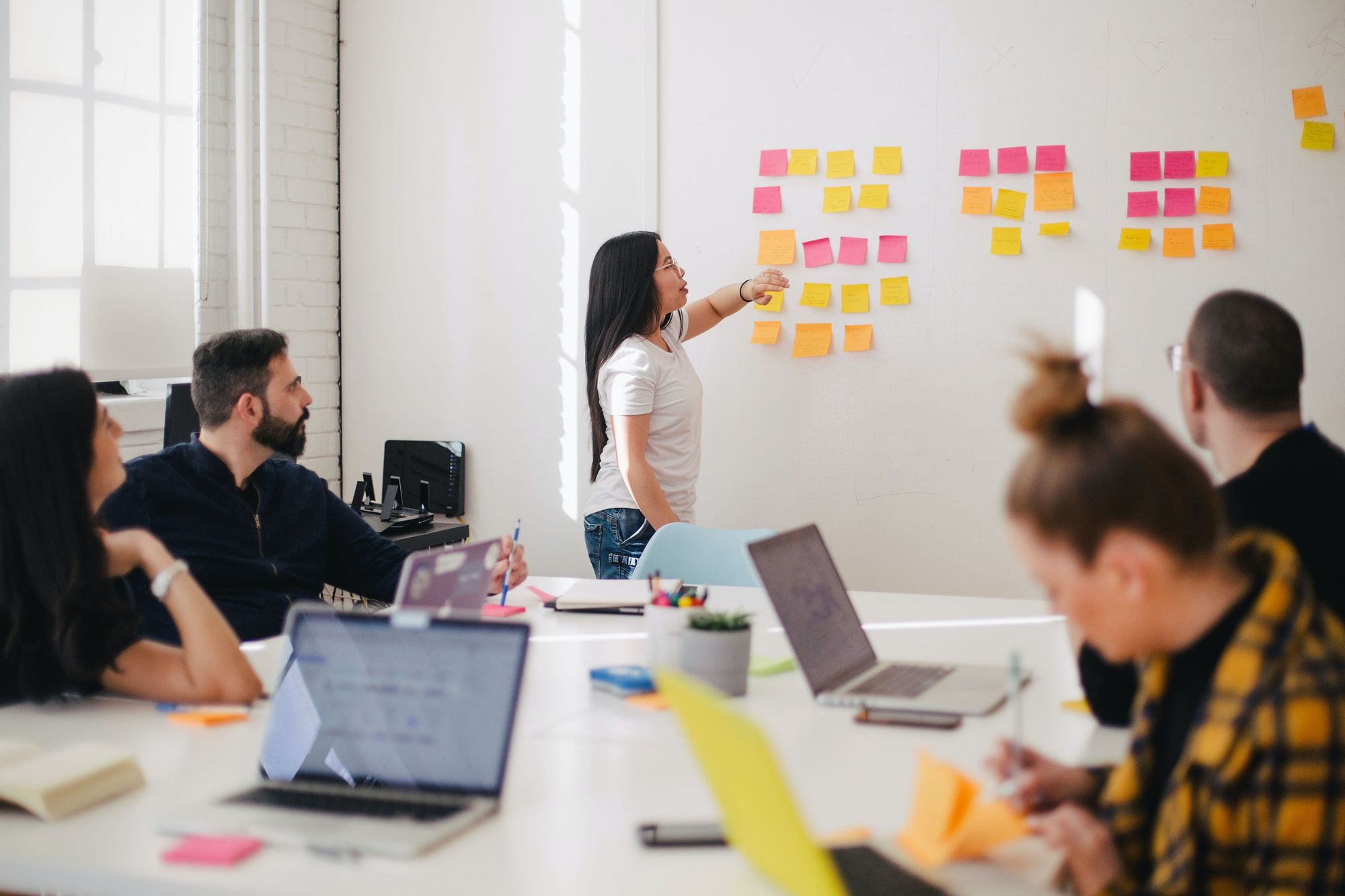 There's been a lot of great conversations happening around how to get stakeholder buy-in and working better with marketing, business and other departments for the good of the user and the business. Learning the language of your team members, removing the design jargon and fielding the right feedback and central to good team collaboration.
Usability, accessibility and inclusion
Finally becoming more than just an afterthought and rather a proactive endeavor, good usability and accessibility practices are starting to be implemented from the start with more companies becoming aware of and openly discussing issues around diversity and inclusion in tech.
Advanced micro-interactions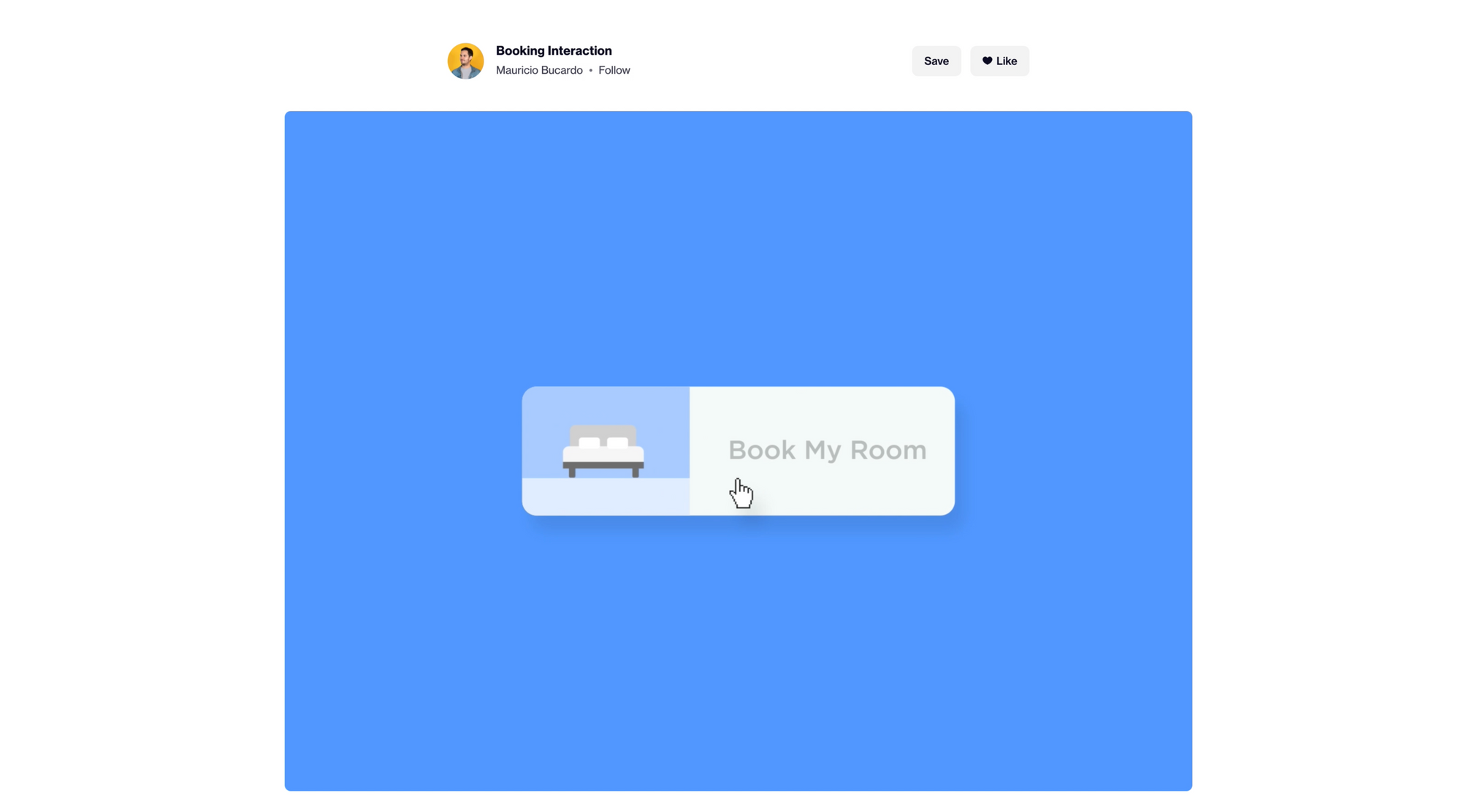 Little trigger-feedback decisions that give the user information about what's going on by showing a small change in the interface. These little considerations are so useful to creating delightful products and managing user expectations.
UX writing as an art and a science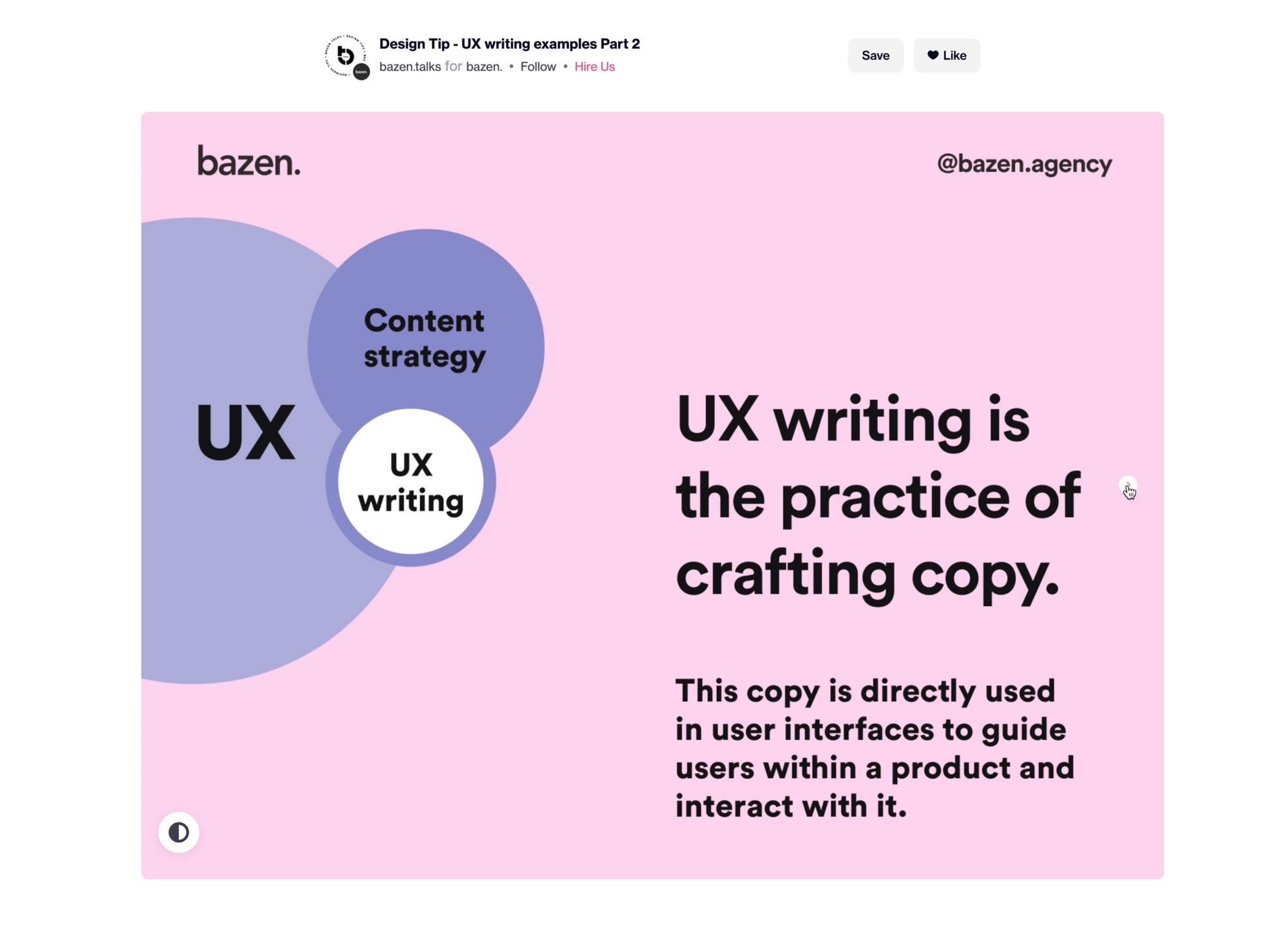 UX writing has become a focal profession with more and more companies realizing the importance of taking technical or functional terminology and infusing it with more friendly, human and behavior-driven language.
Brand transparency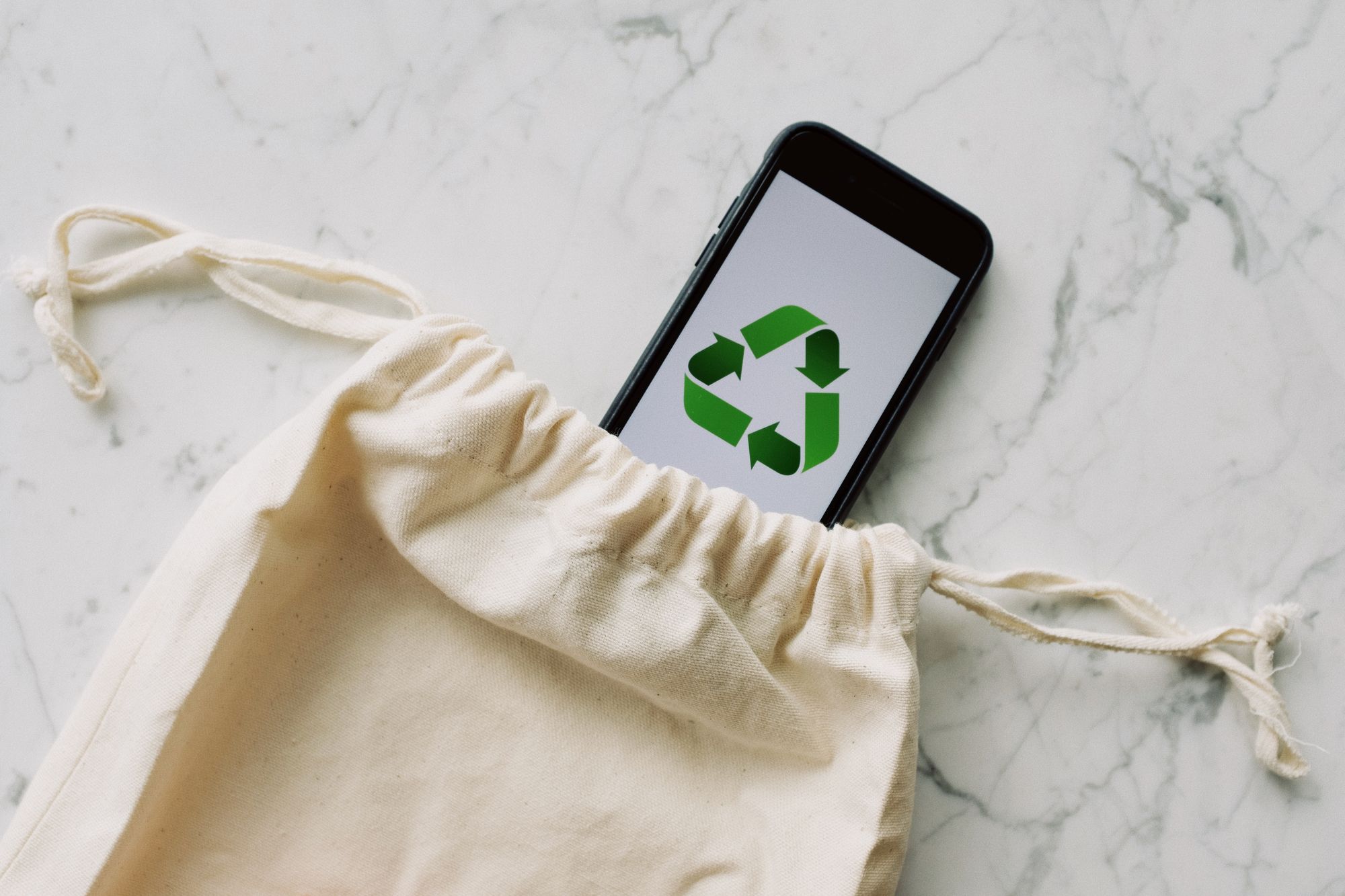 With companies being scrutinized and called out for unsavory business practices, users and customers are holding organizations accountable to share their corporate policies, product proof and brand purpose.
Unified experiences across devices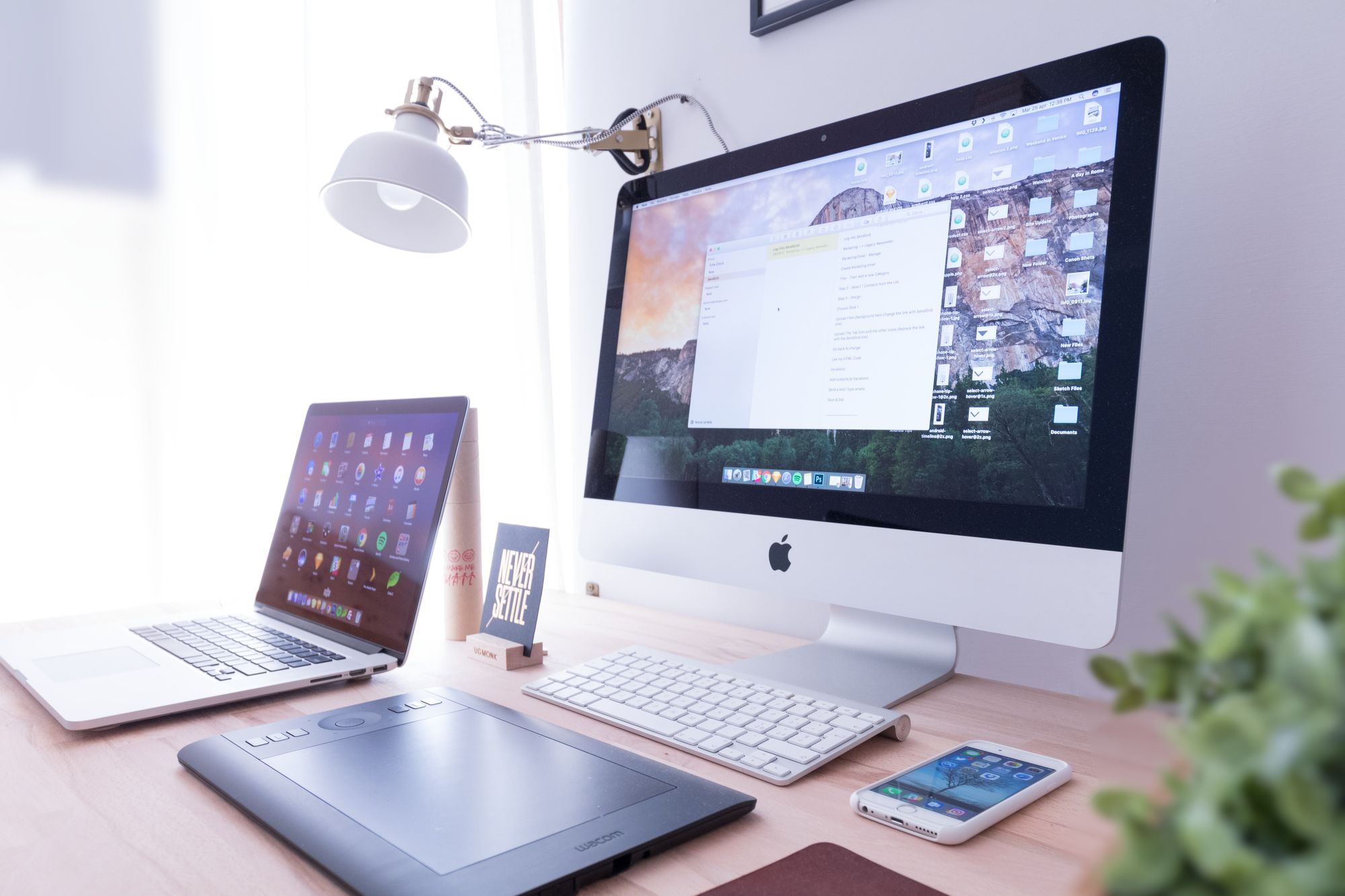 Things like social authentication and biometric logins become increasingly important for the signup flows and experiences we create.
Super Apps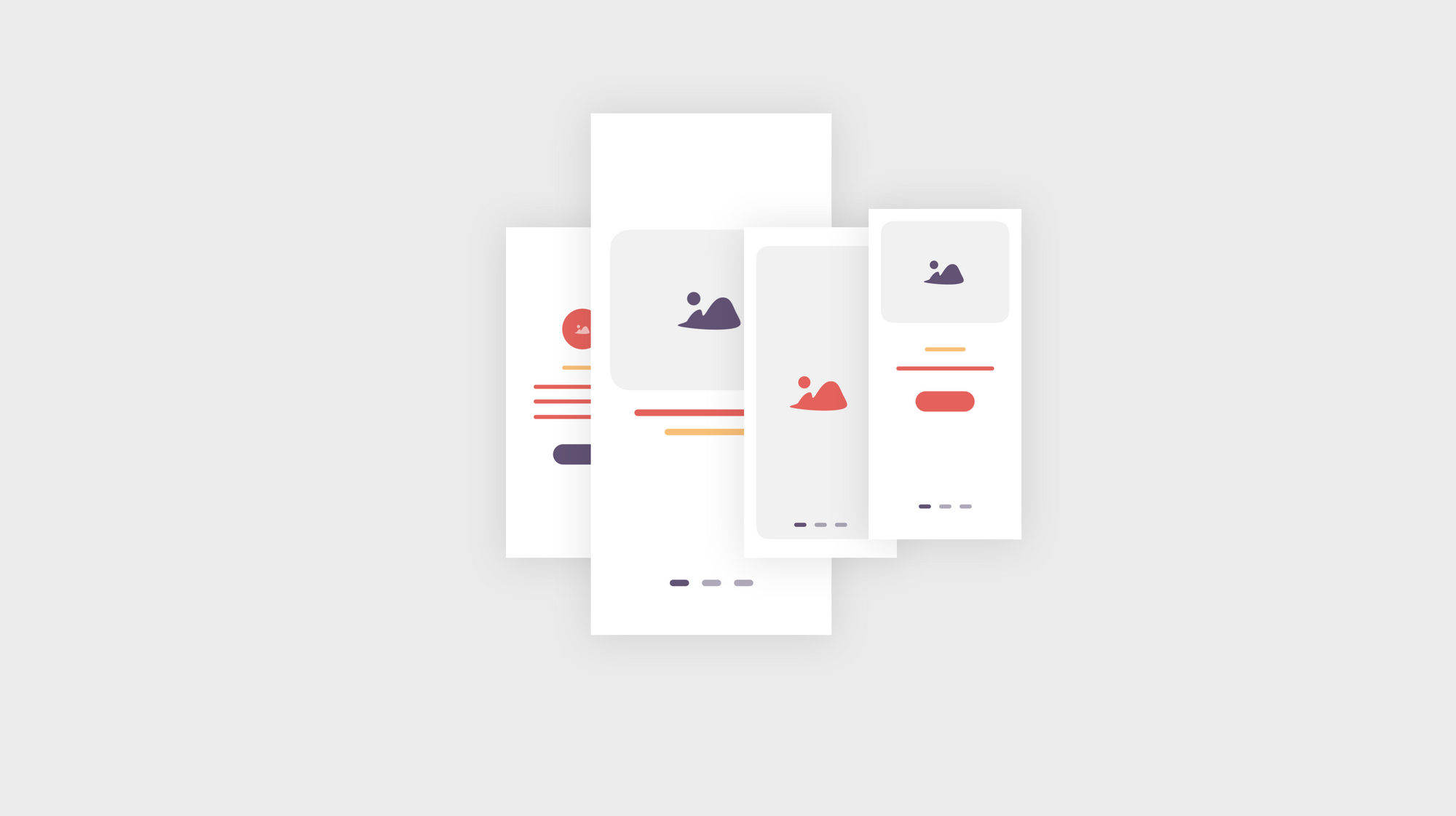 Most popular in the Asian market this is the one-stop shop, where you can hail a ride get your groceries delivered and stream music all at the same time.
Workplace trends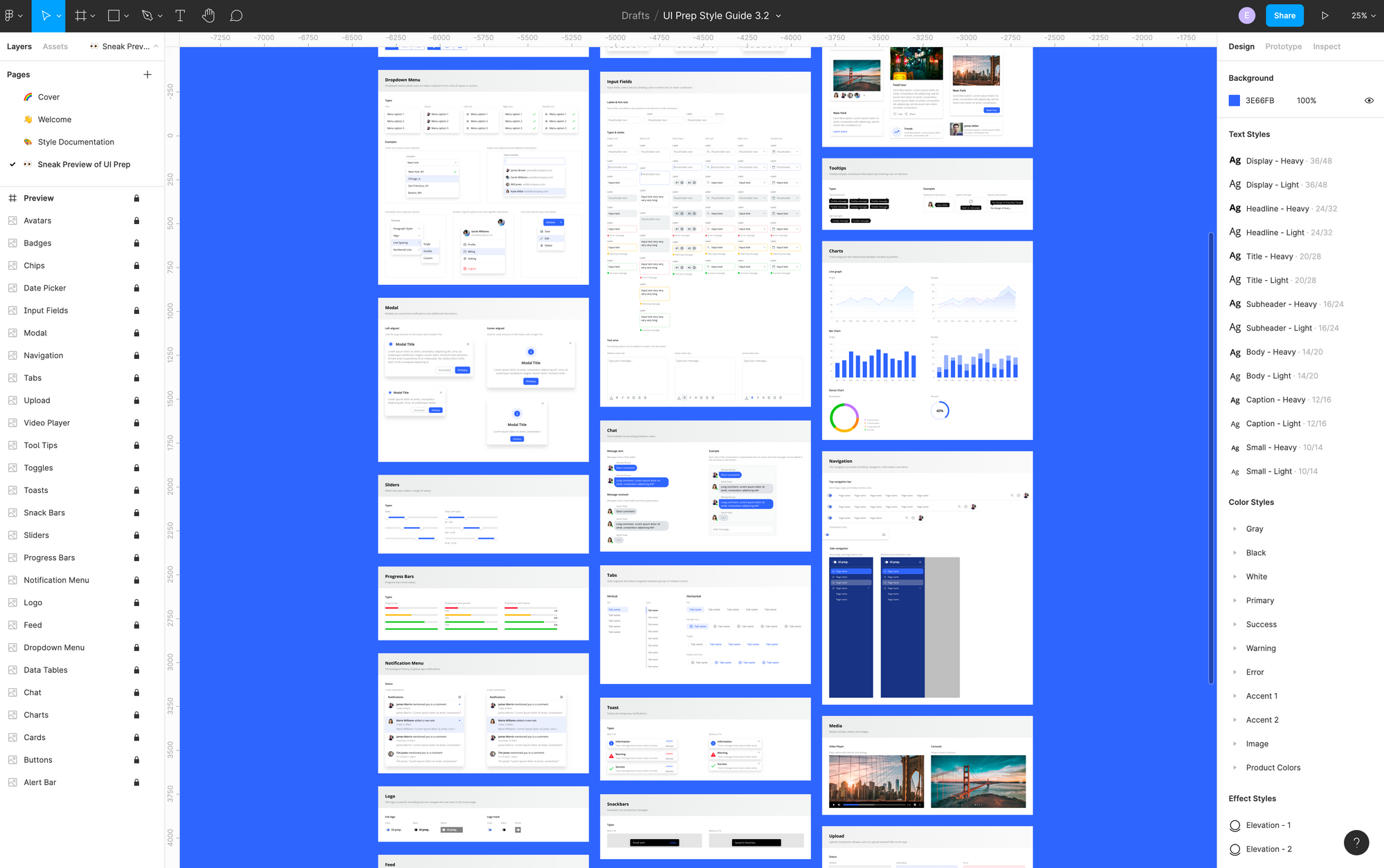 Design systems
Building a source of truth and systemizing and documenting our components and processes for ourselves and our teams have become a central focus and output of our work. Here is my in-depth look at some of the best design systems and how you can learn and steal from them.
Workshops and Playbooks
Workshops are shortcuts to facilitating effective problem solving for your team and your users and Playbooks by the biggest companies like Atlassian are being shared to help you build stronger teams.
Mental health in the workplace
Conversations about mental health have become much less taboo, with so many designers opening sharing their experience with imposter syndrome, depression and anxiety on social media. In our DesignerUp Mindful Pro Community, we do weekly exercises to help us take better care of our mental health. I've also curated a collection of some of my favorite mindfulness and self-help apps here.
Defining and refining remote work
The rapid shift into remote culture saw everything from Cloffices to virtual co-working spacing as we continue this shift we are rethinking and reimagining what work-life balance means and how organizations can support this new way of collaborating.
Even more confusing job titles
Although the mess of titles has not really gotten any better for UX designers, or is it UX/UI or UI/UX UX or is it Visual Product Designer...Really it's about defining roles and responsibilities within your team and organization, that's what really matters, the titles, not so much.
Entrepreneurship and the Creator Economy
The creator and startup economy have become more accessible and active than ever and having a strong personal brand has become essential to have a healthy career. Many designers are taking on side-hustles, starting their own courses and businesses and providing immense value to the design community through free content.
Social Media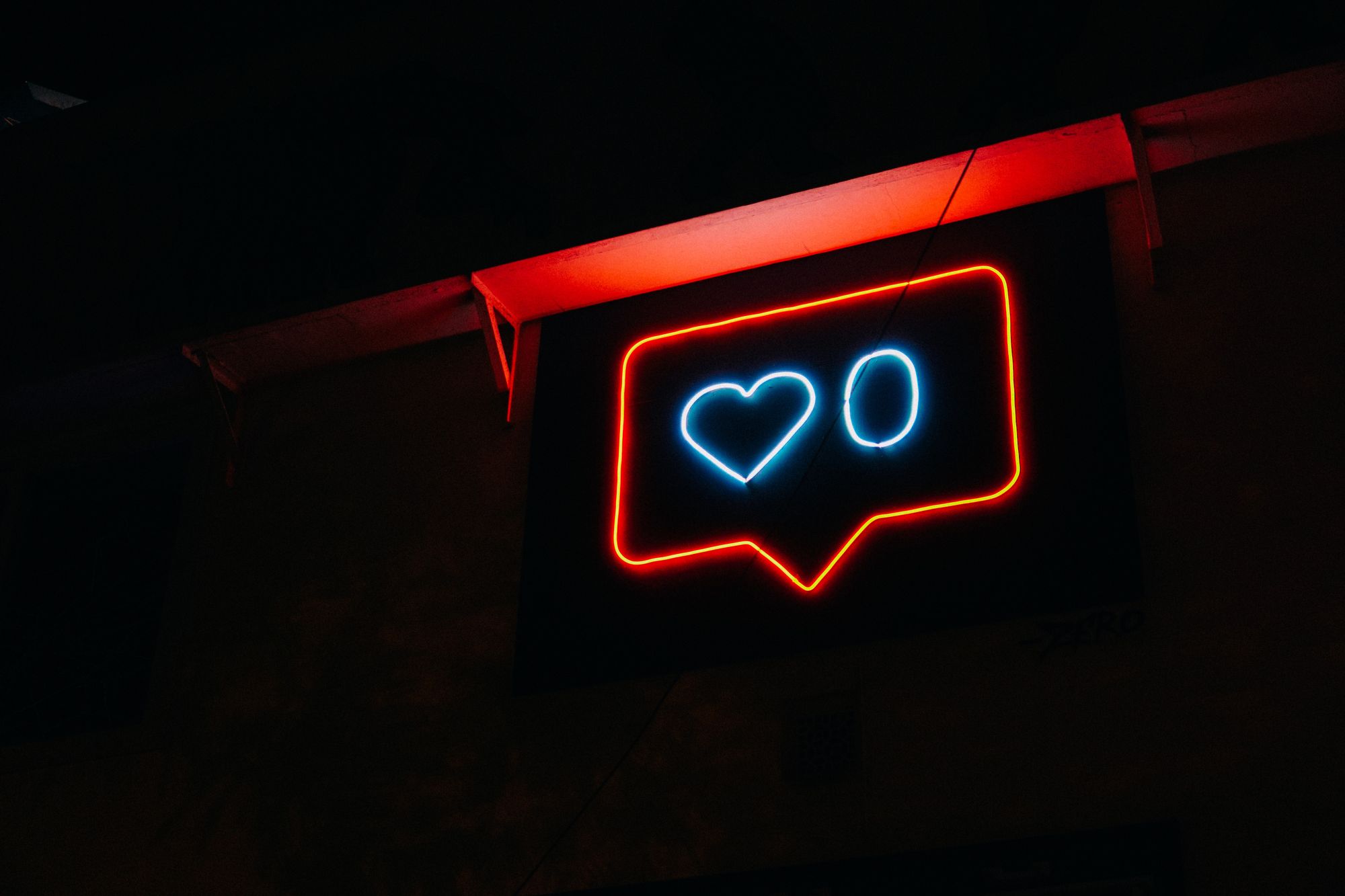 From the very contentious, Which do you prefer posts, to the hundreds of bookmarked tweets on UX and startups there is a lot of advice to sift through.
Twitter threads
Twitter has become a really lively spot for designers from every corner of the industry sharing their tips, thoughts, perspectives and memes about the work that they are doing and engaging in Twitter spaces which has seemed to come right of the heels of the rapid and surprising demise of Clubhouse.
Linkedin Posts
Linkedin has become a hotbed of change as work-life has blended more and more, topics that were once taboo or delegated to the friend-zone only Facebook platform are now appearing in the work-zone too in regards to mental health, parenting, personal failures and success. There is a lot of valuable design and career advice happening too. It's a great platform to share and support others, that not quite as saturated as Twitter just yet.
Instagram and Tiktok
The place to go if you want your design news and tips delivered in bite-sized morsels with a side of humor and a fully choreographed dance routine or two.
Social media now is all about how you curate your feeds, who you choose to follow and what you choose to interact with our intentional is currency and it dictates the experience and the food for thought that you'll be fed in return so by mindful of your consumption.
UX Podcasts
One of my favorite ways to consume design content is through podcasts, they remind me of tuning into a good radio program and listening in to the thoughts and conversations of great minds in design. Apple podcasts and Anchor.FM are two great places to search and some of my favorites include.
Product Design Blogs
Medium and other company blogs became the go-to reference for tutorials, hot takes and thought pieces about UI, UX, Product Design and Tech this year. Some of the best publications and blogs to follow include:
UX Collective
The UX Collective is an independent design publication and blog built to help designers think more critically about their work. They feature curated stories on user experience (UX), visual, and product design. It's a great place to both find and share knowledge in the product design space. Created by Fabricio Teixeira and Caio Braga.
Bootcamp
A sister publication of UX collective. Bootcamp features deep dive case studies on UX and product design as well as lessons, tutorials and personal stories of BootCamp student experiences.
Dropbox Design
A collection of resources for the design community from the team that is redesigning the way work works.
Prototypr
A medium publication that covers prototyping, UX design, front-end development and beyond.
DesignerUp Blog
UX stories, articles resources and UI and productivity tools to help you become a more skillful and mindful product designer.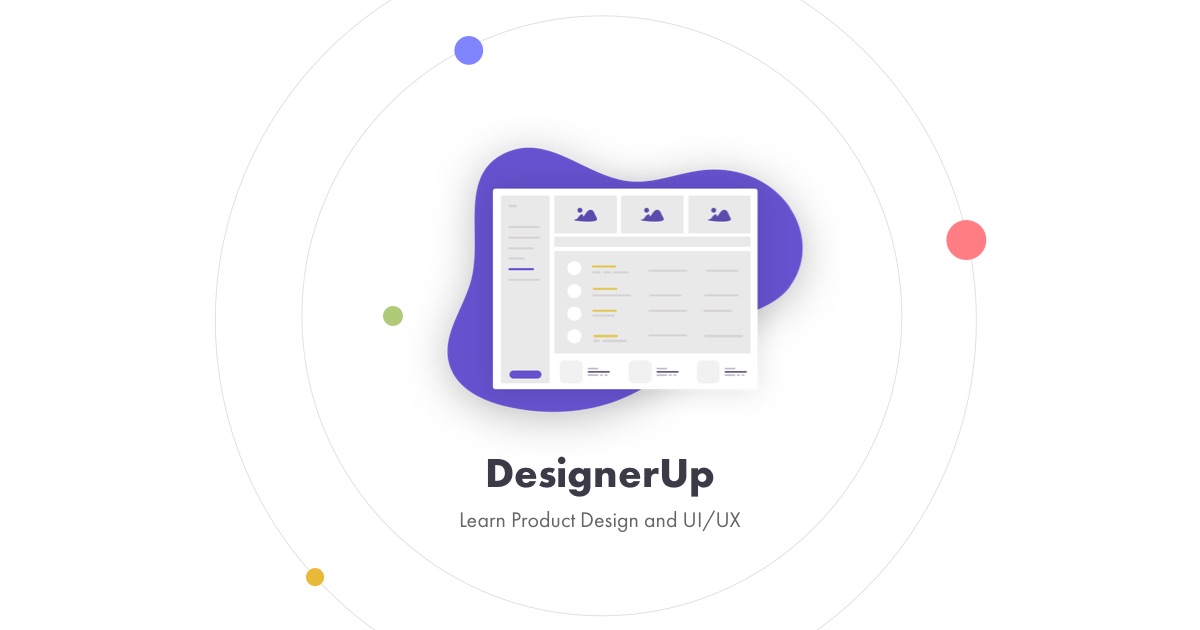 Inside Design Blog - by Invision
A great place to explore trends, team collaboration and other articles on UX and Product Design.
DesignerNews
A community and news forum with the latest happening, trends and aggregate of design and dev news.
Figmalion
Find all the best articles and content related to Figma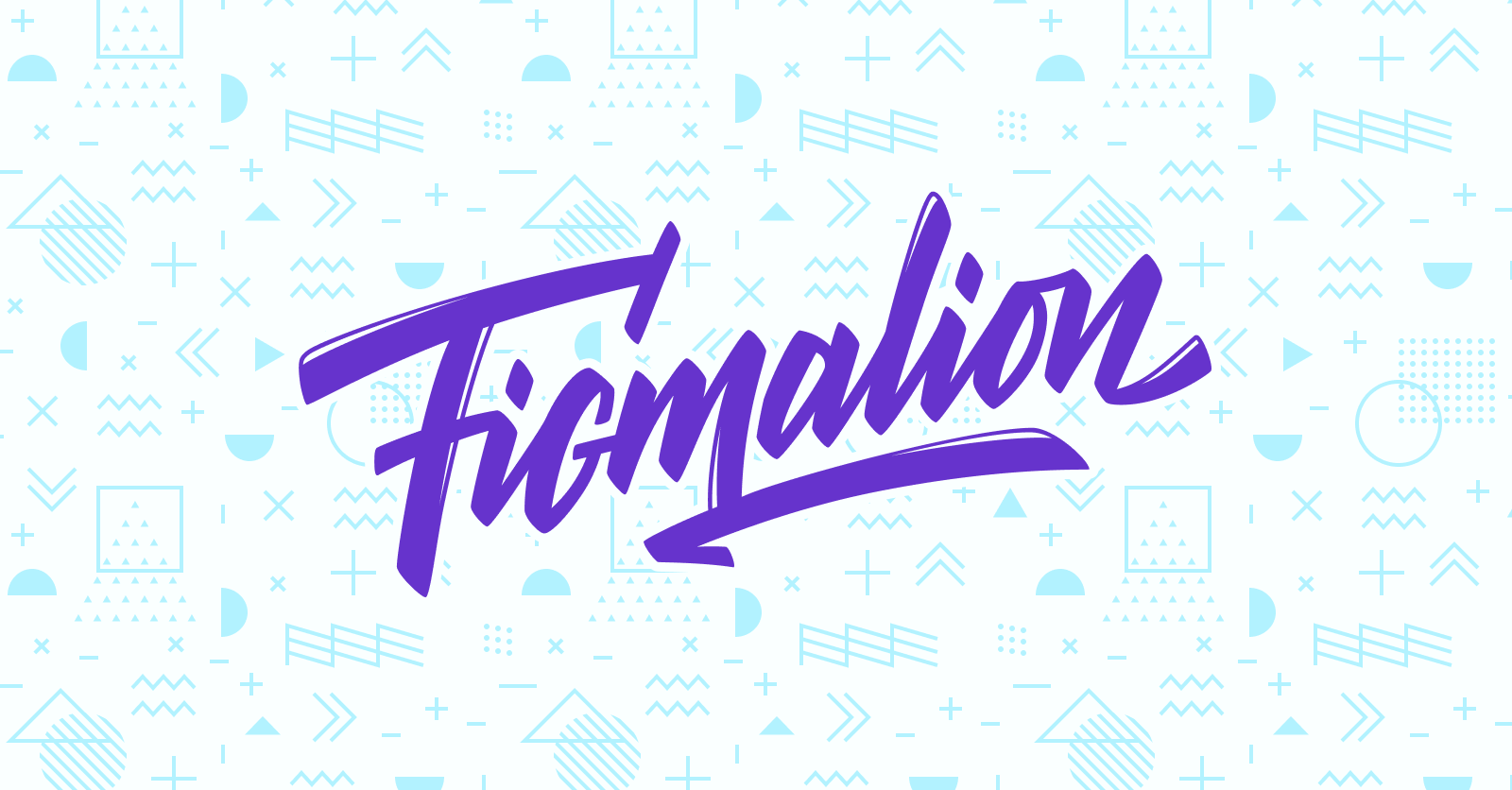 UX Booth
Specifically covering UX and topics like UX research, strategy, information architecture and interaction design.
Youtube Content
One of the things I'm so happy to see, are my incredibly experienced and generous colleagues creating for Youtube. The process of compiling, organizing, delivering and revealing our own processes and putting it into a digestible format that we can transfer to others is a humbling, challenging and fulfilling pursuit. I have a lot of respect and gratitude for the UX and product designers/YouTubers in this space. You can learn so much about UX, UI and Product Design on Youtube so make sure to subscribe to your favorite designers and support them with your likes subs and shares.
Rachel How
DesignerUp

Designalily
Mizko
Ryan Segal - Flux
Relab Studios
Design+Code
Marie Poulin
Sharon Onyinye
Jesse Showalter
The Futur
Just to name a few.
Tools
Figma, Notion and Webflow are three tools whose adoption has grown so much in the past year and increased our productivity and streamlined our workflow. The sheer amount of attention that the creators of these tools have put into the user experience and listening to our needs as designers is also a testament to what a truly great user experience can mean.
Figma
The premiere vector-based UX/UI app for designing and collaborating on digital product creation.
Webflow
Bring your designs to life with this no-code tool for designers.
Notion
There are also so many smaller and more specialized tools and SaaS products giving us the means to get our work done better and faster.
Zeplin
Framer
Lookback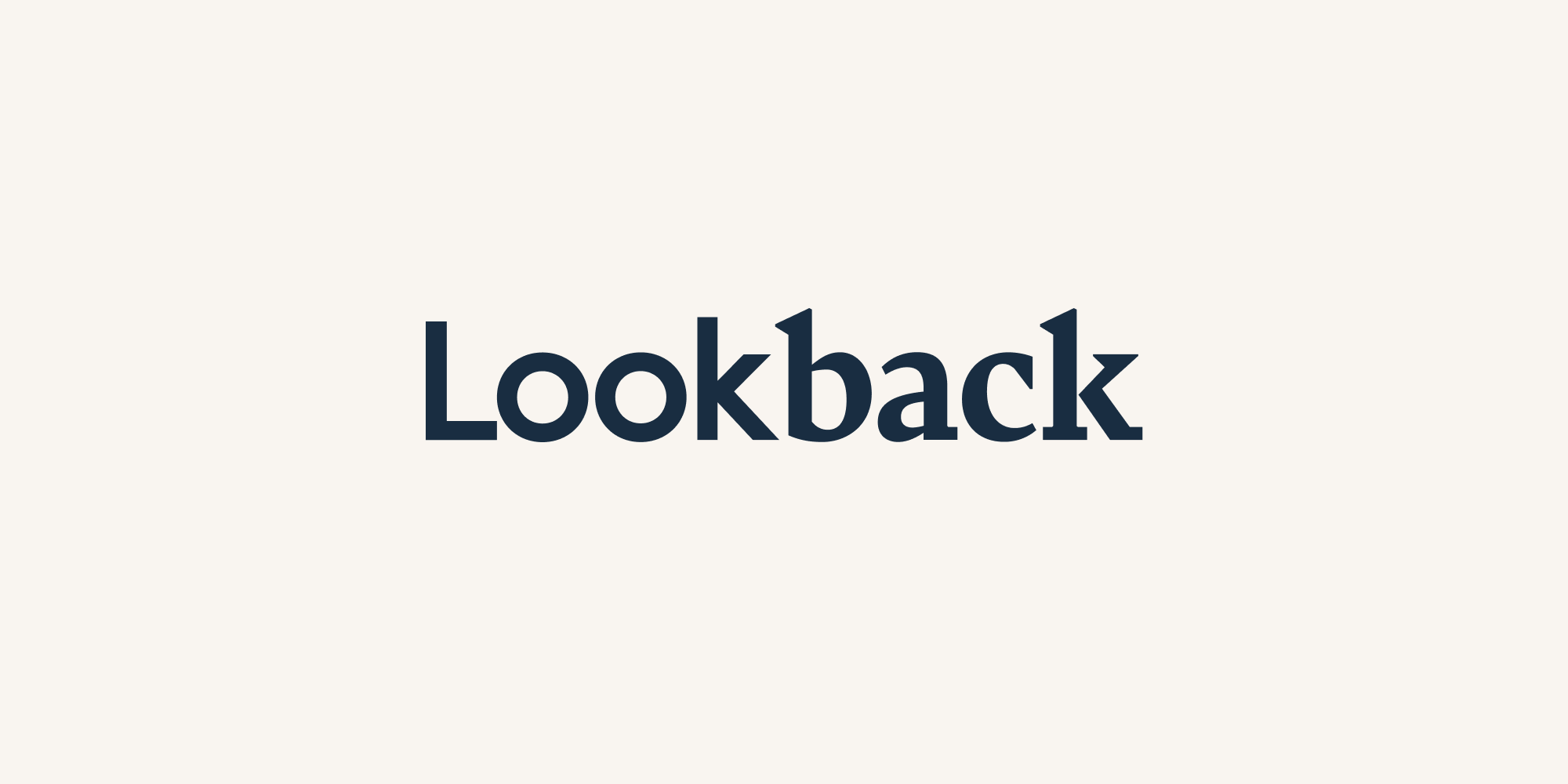 Useberry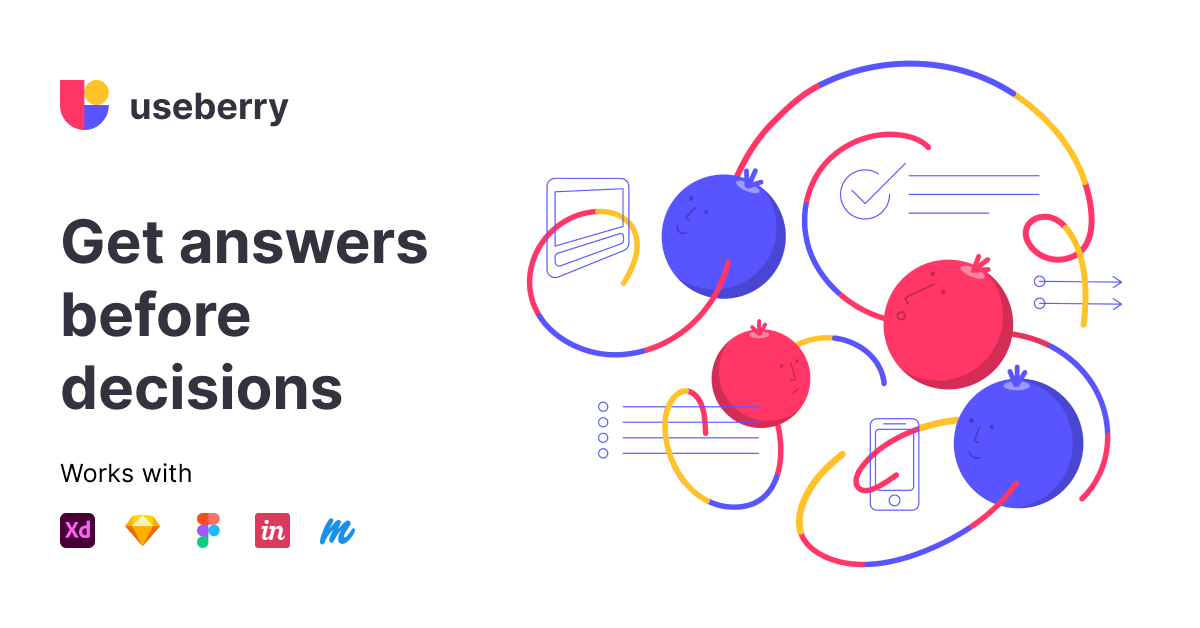 UXTweak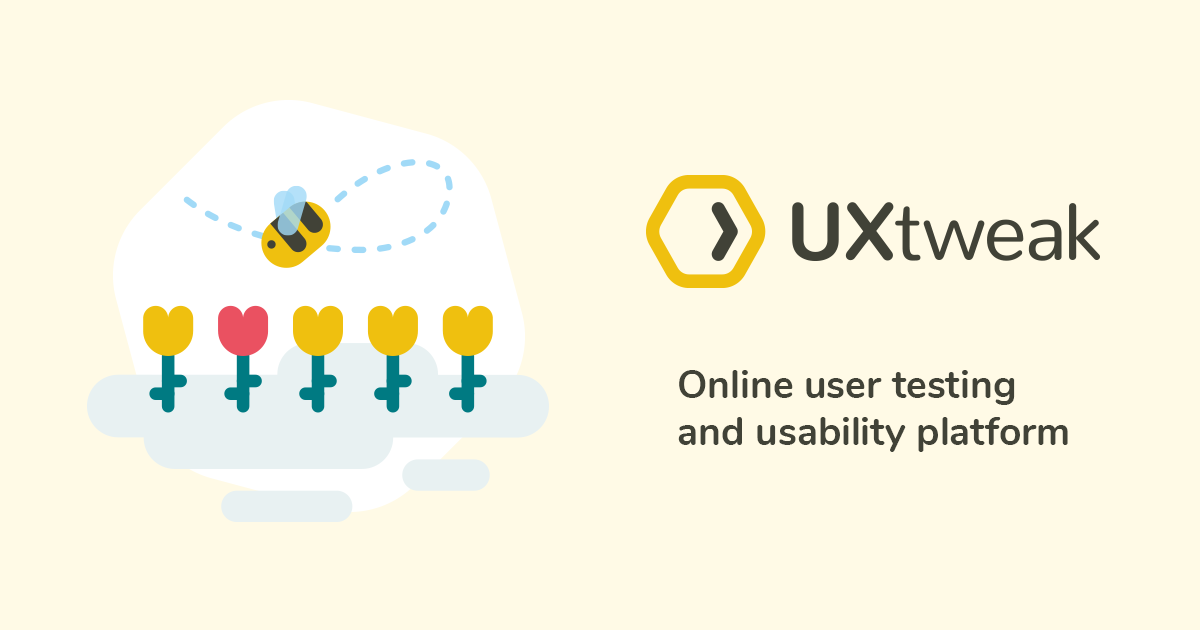 Iconset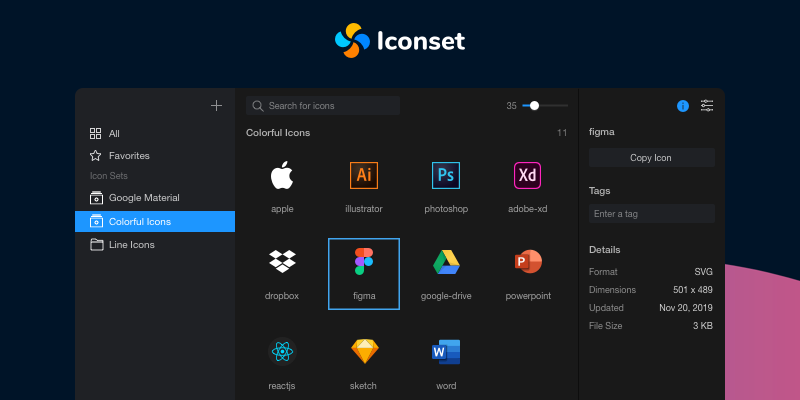 We've formed partnerships with all of these amazing companies to give our students discounts and perks to these wonderful, useful products
The of Future UX, UI and Product Design
As we look ahead to the future of design and tech, there are even more fascinating things on the horizon for next year and the years to come.
Emerging Tech
Web 3 technology the dApps
Web 3 technology and dApps (decentralized apps) built on the Blockchain are opening all sort of possibilities, opportunities and challenges for UX designers and product teams as our information becomes more decentralized
Extended reality and immersive experience
Like AR and VR introduce spatial, depth and contextual design consideration like never before
The Metaverse
The fantastical possibilities yet to develop in the Metaverse for immservice experiences such as collaborating in virtual environments, coworking with our avatars and augmenting our reality.  
Cryptocurrency, De-fi
Wallet experiences for cryptocurrency and other decentralized finance apps continue to be imagined and refined
Other areas of tech are continuing to evolve too such as:
NFTs
AI and Automation
Gaming and game design
Sustainable Business models
Intentional and inclusive design practices
Political and social tech
Satellite and space tech
Deeper localization and personalization of content
Designing for security and trust
Remote working virtual spaces
Gestural interfaces and voice command design
Other tech innovations to look forward too
Niche communities
I also predict many more niche communities growing for those that want to connect more deeply in some of these space
Specialized online education
Online education, I suspect will continue to be reinvented and become even more affordable and accessible with more skill-specific courses appearing in areas of emerging tech.
UX Maturity and leadership transformation
Leadership transformation is already happening with more businesses becoming UX mature and I expect to see more transparency of business practices and more business acumen of designers.
And that's just scratching the surface! There is an incredible amount of innovation happening all around us and faster than we might think. These technologies will be in our hands before we know it and the need for UX and product designers to make them more accessible, user-friendly and mindful are increasing by the day.
I hope this has illuminated some great resources that you can add to your toolkit and journey as a UX, UI or product designer. Regardless of the latest and greatest trends or innovations in tech and design, my advice is always to get the fundamentals down, keep learning, keep listening, keep seeking to understand each other and keep challenging yourself, if you can, you will be rewarded with a long, fulfilling career in design and tech.
🙏🏾 A sincere thank you to everyone who has read my articles this year and for all of your shares, comments and support. I wish you the very best.