Introducing Google Fonts Knowledge Library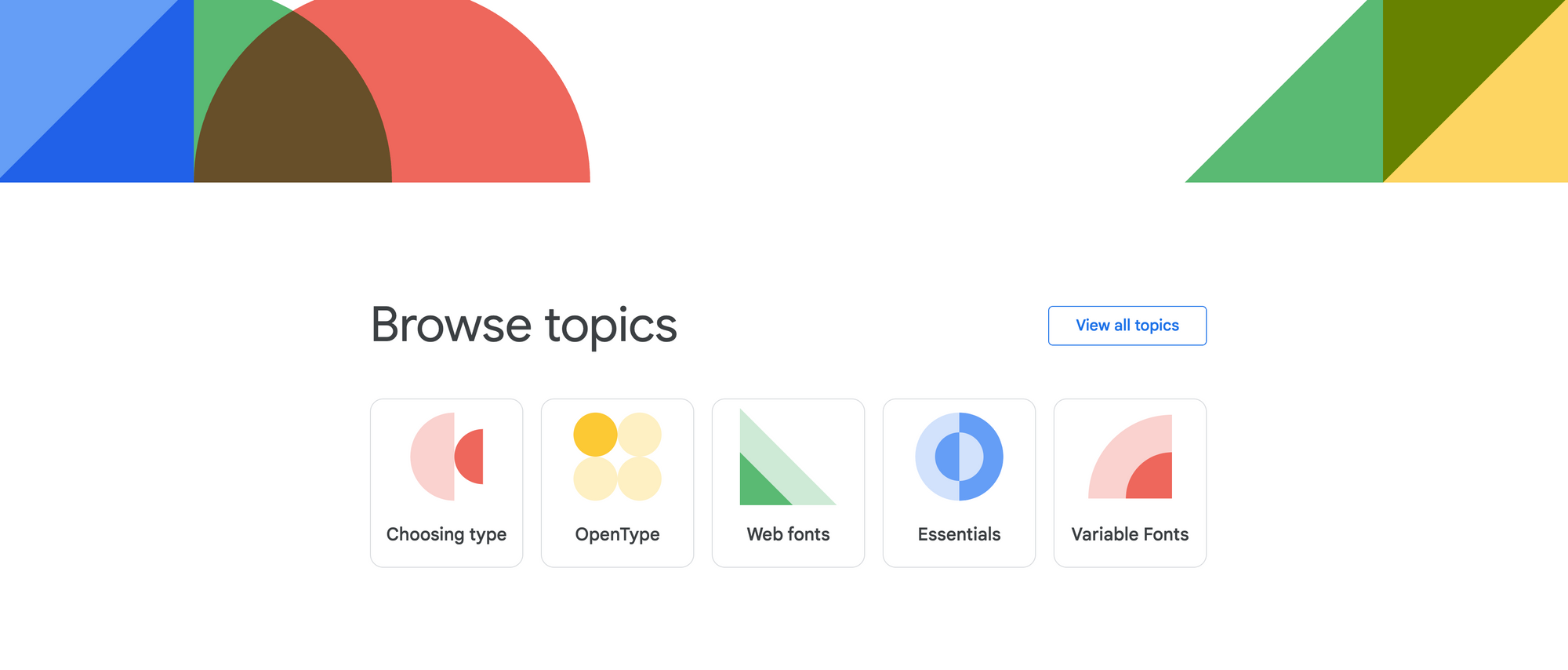 Google has just released an amazing new typography resource library to help designers and developers choose and use type and fonts with purpose. Created in collaboration with typographic experts, their collection of lessons and articles help completely demystify the process of choosing and pairing fonts.
You can search by category based on what you want to learn about such as choosing reliable typefaces or pairing fonts.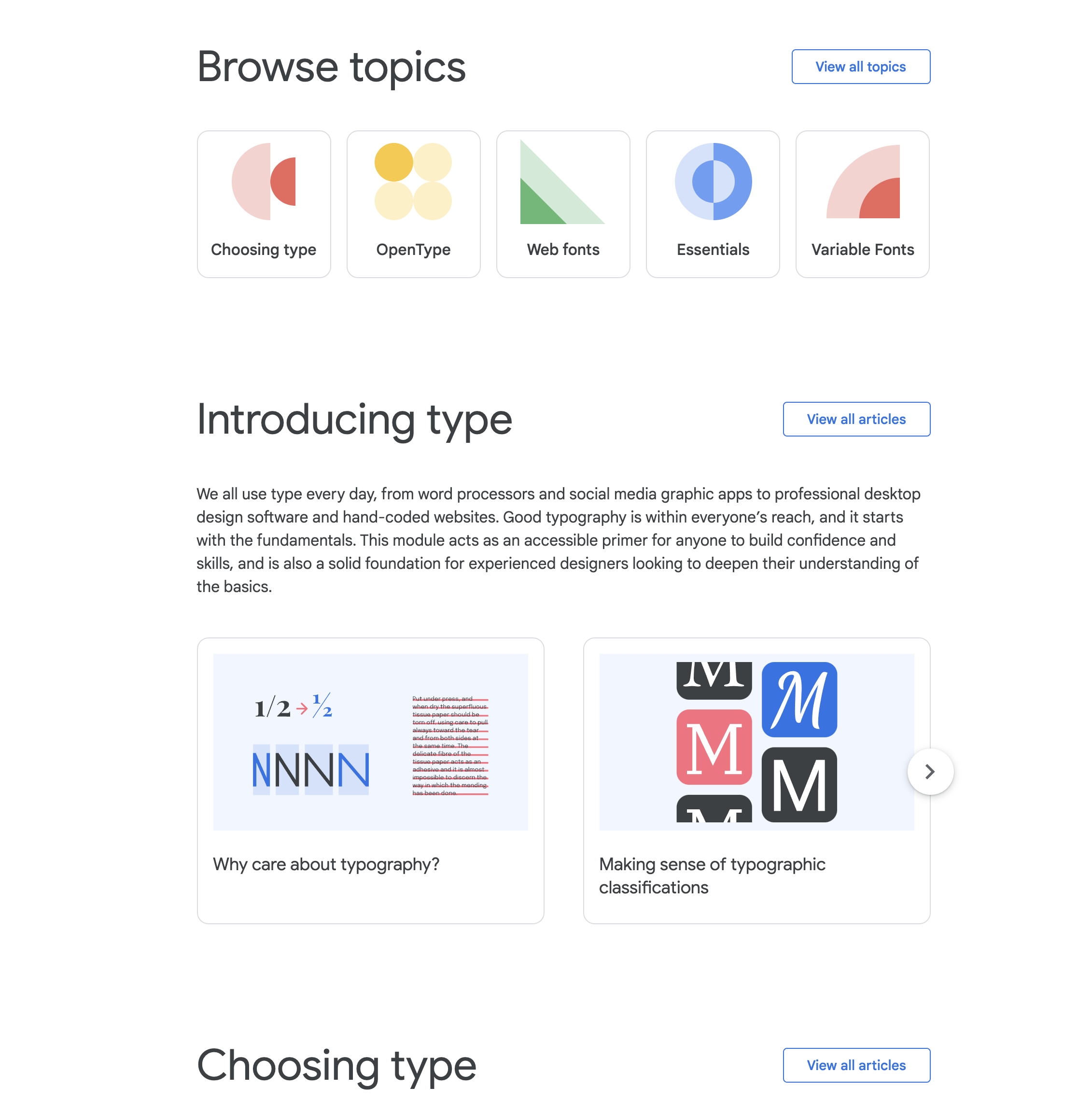 Typography Glossary
You can also use the glossary to look up terminology, principles and the nuances of typefaces.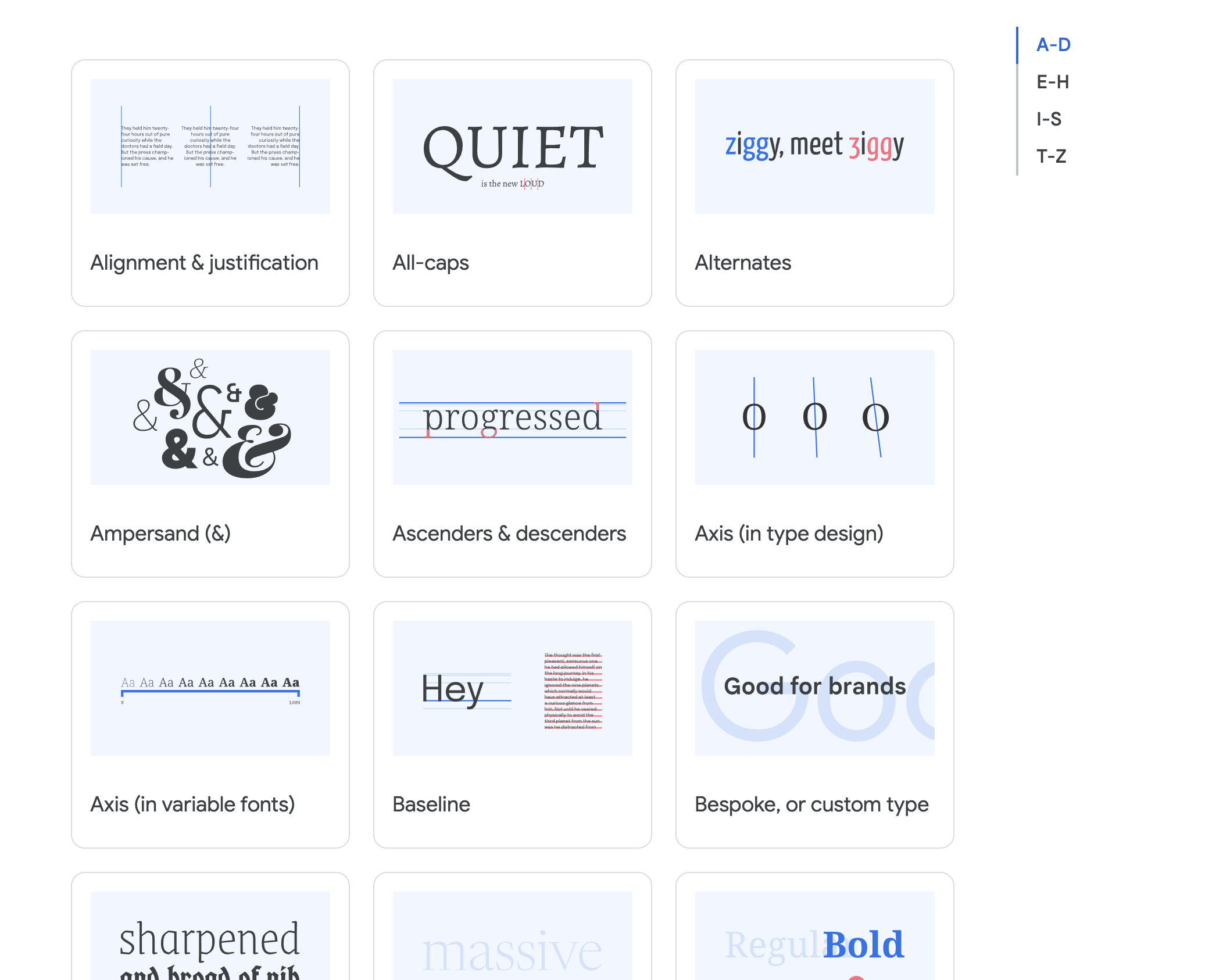 Google Fonts
Paired with Google fonts massive open-source library of web-safe, designer and developer friendly fonts, Google has really given us all of the typography resources we could ever need at our fingertips.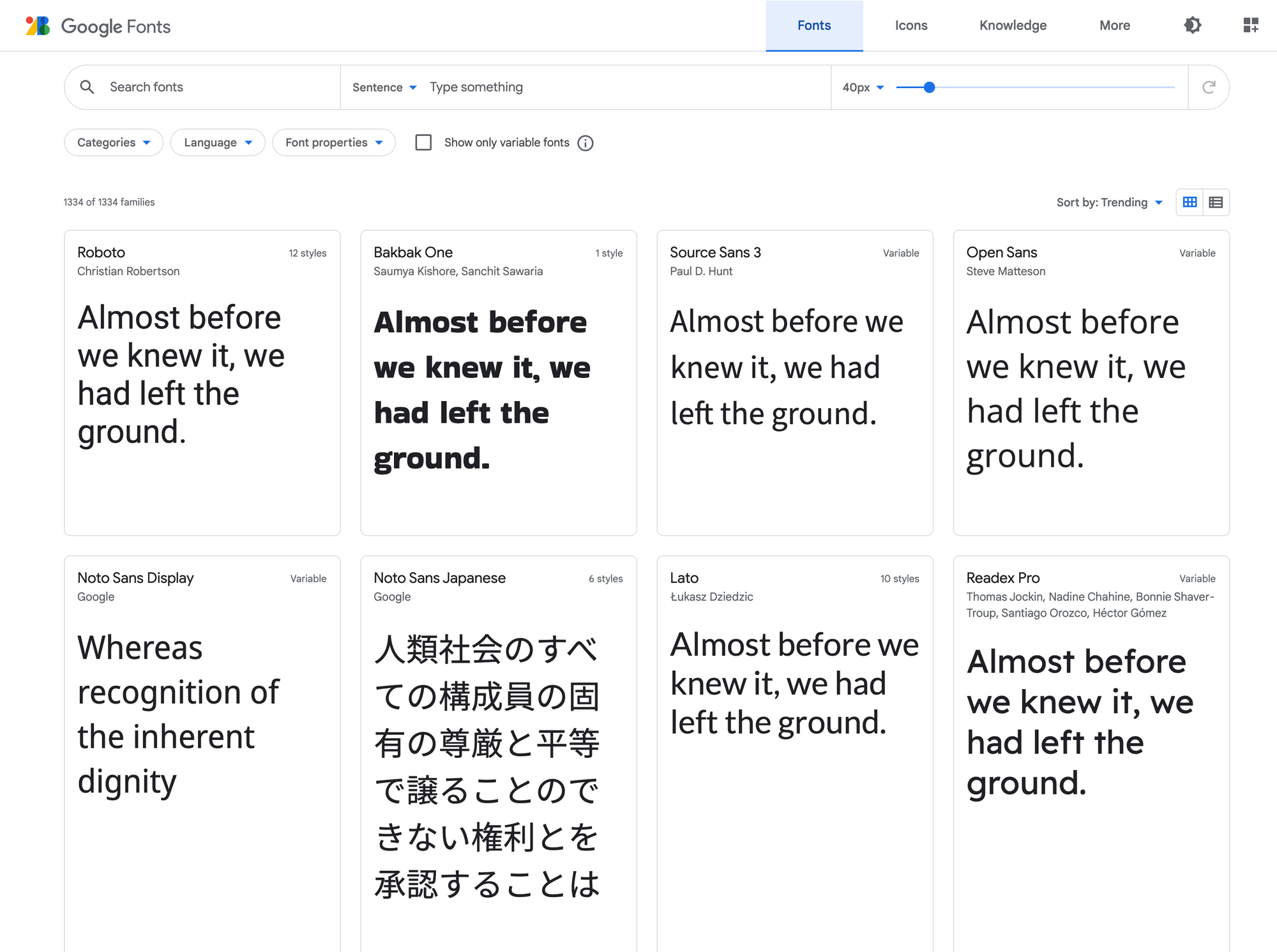 Google Design Type and Typography Editorials
To dive into deeper into the subject type, typefaces and fonts, head over to Google Design to view their Type and Typography collection that explores type in culture through case studies, articles and art.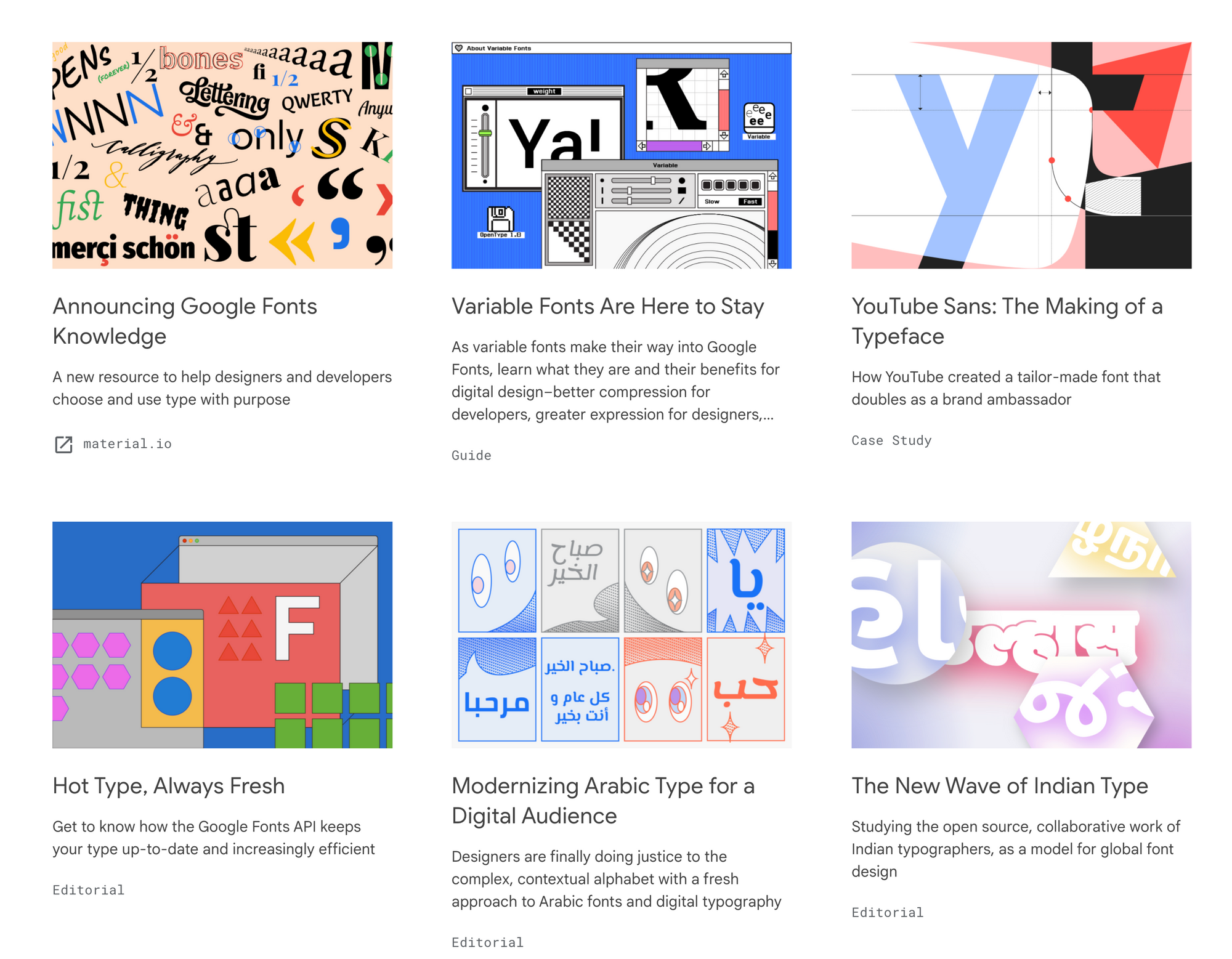 Watch the video